Master of Accountancy
Graduate "Career-Ready."
The UofL College of Business Master of Accountancy (MAC) program is a 34-credit hour program designed for individuals* planning to complete the CPA examination and begin their careers in public accounting. Designed for recent graduates and working professionals, this degree offers a convenient evening class schedule (with an additional Becker CPA Review self-study program). Earn your degree in just 13 months.
*Bachelor's degree in Accounting required.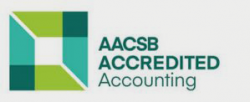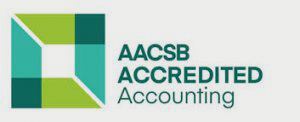 The UofL School of Accountancy is one of only 187 accounting programs throughout the world that are separately accredited by AACSB International (The Association to Advance Collegiate Schools of Business). Less than 2% of the accounting programs in the world achieve this separate accreditation.
---
Apply today
Curriculum and degree requirements
Program Highlights
No GMAT required
34 credit hours over three semesters
Sit for the CPA exam while in MAC program
Cohort-based approach fosters collaboration and develops team leadership skills
Outstanding technical knowledge in all major aspects of accountancy with a focus on analytics and developing sharp skills
World-class faculty includes teachers with extensive professional experience
Competitive paid internship opportunities available
GMAT waiver option for applicants with a 3.5 or higher GPA from an AACSB accredited program*
Optional 10-day international study trip**
Professional career coaching with our Lifetime Career Support Promise
*GPA a 3.0 or higher? Connect with a recruiter to discuss case by case consideration for GMAT waivers.
**Alternate non-travel course section must be taken if an optional 10-day international study trip is not undertaken. MBA program charge includes the cost of the trip minus airfare, most dinners, and personal incidentals. No refunds or discounts are applied if the student selects not to travel.
---
Contact the Graduate Programs Office
College of Business, Suite 074
University of Louisville
Louisville, KY 40292
Phone: (502) 852-7257
Contact Us
---
Graduate Programs Upcoming Events
Upcoming Events