Community involvement
A thriving Louisville community sits at the heart of the College of Business mission. And it's not a one-way street. We have programs, business contests, and resources for community members —including high school students — to take advantage of, but we also send students out to learn from and benefit the community.
The university and city are partners. Together, we can address the problems our community faces. Through high school outreach, our Thrivals speaker program, Project Build, and much more, we aim to transform the area. Learn more about the opportunities available to your school, business, family, or organization.
---
Office of Thought Leadership
& Civic Engagement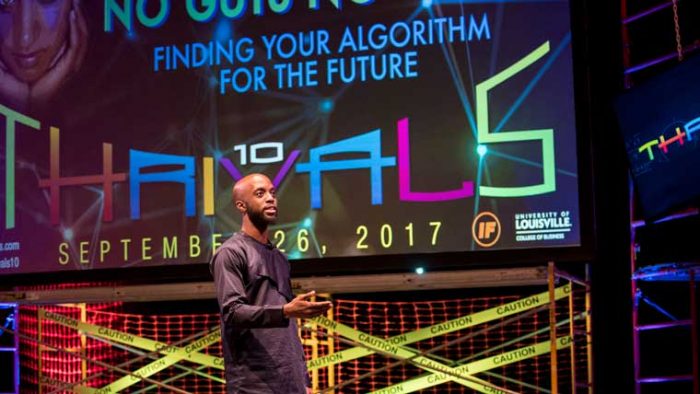 Thrivals
Thrivals is focused on students who are the future disruptors, who are comfortable with the unknown, who yearn for global awareness and greater knowledge of understanding of some of the major driving forces that will shape our mid to long-term future.
Learn More
---
Business 101 Dual Credit Program
College of Business professors voluntarily teach introductory courses to high school students to help expose them to the world of business. In one program, CoB partners with Louisville Central High School to offer a dual credit course in business management. Classes are taught by ten volunteer UofL professors. COB management professor Nat Irvin II and CHS teacher Joseph P. Gutmann, a UofL graduate and adjunct professor, and head of the Law & Government Magnet Academy at CHS, created the course, Introduction to Business Management. Students take classes in economics, organizational behavior, and leadership, business law, communications, finance, accounting, computer information systems, project management, decision making, and management. The course counts as three hours of college credit.
---
Family Business Center
The Family Business Center gives local businesses a chance to exchange strategies, explore best practices, speak with professional advisors, and plan for growth. We know a successful business takes resources and commitment found outside the classroom. We're here to provide it. Learn more about events, services, and membership.
Learn more
---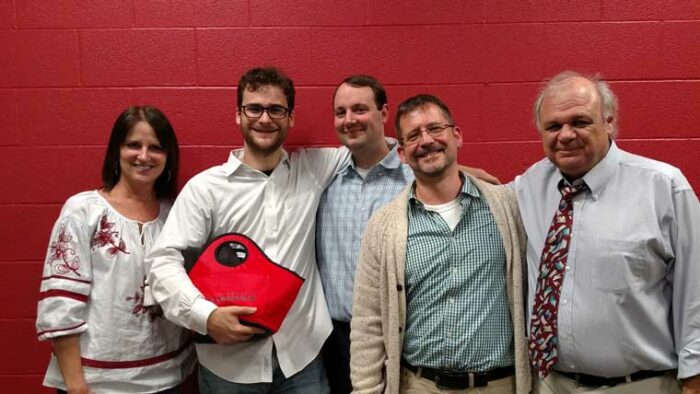 Forcht Center Community Programs
The Forcht Center for Entrepreneurship offers startup training for entrepreneurs and early stage companies in our community.
Learn More
---
An active student body today means engaged citizens tomorrow.
Learn more about the University's commitment to the City of Louisville.