Community involvement
A thriving Louisville community sits at the heart of the College of Business mission. And it's not a one-way street. We have programs, business contests, and resources for community members —including high school students — to take advantage of, but we also send students out to learn from and benefit the community.
---

Office of Thought Leadership and Civic Engagement
Through high school outreach, our Thrivals speaker program, Project Build, and much more, we aim to transform the area.
Learn More
---

Family Business Center
Running a family business can provide its own challenges to life/work balance. Find your community with us.
Learn More

Project Build
Project BUILD is a game changer that will lead students on the path of thought leadership for the future.
Learn More
---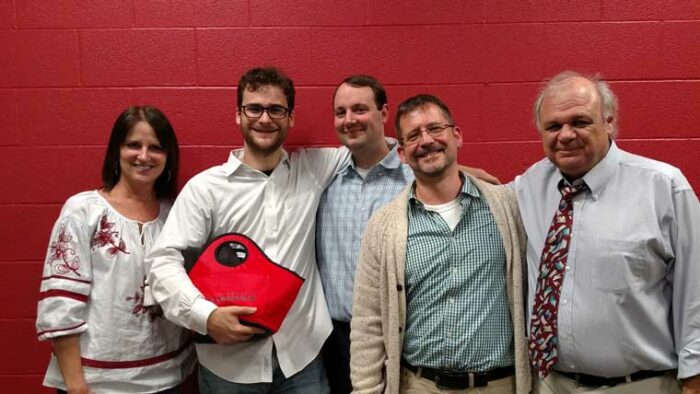 Forcht Center Community Programs
The Forcht Center for Entrepreneurship offers startup training for entrepreneurs and early stage companies in our community.
Learn More
---
An active student body today means engaged citizens tomorrow.
Learn more about the University's commitment to the City of Louisville.