Get Involved. Get Recognized.
Cardinal Flight is a digital badging program for business undergraduate students that is designed to engage students through the completion of structured co-curricular experiences that contribute to the three pillars of success: academic, personal, and professional.
By participating in Cardinal Flight, students will have a competitive advantage and develop career readiness competencies that employers increasingly expect from university graduates.
Many of the co-curricular experiences represent activities that you are mostly likely to engage in as a student like Welcome Week and athletic events, volunteerism, career fairs, club involvement, and following the College of Business on social media.
Key Benefits
Earn milestone rewards and exclusive benefits
Digital badge of completion
Special recognition at graduation with custom graduation stole or sash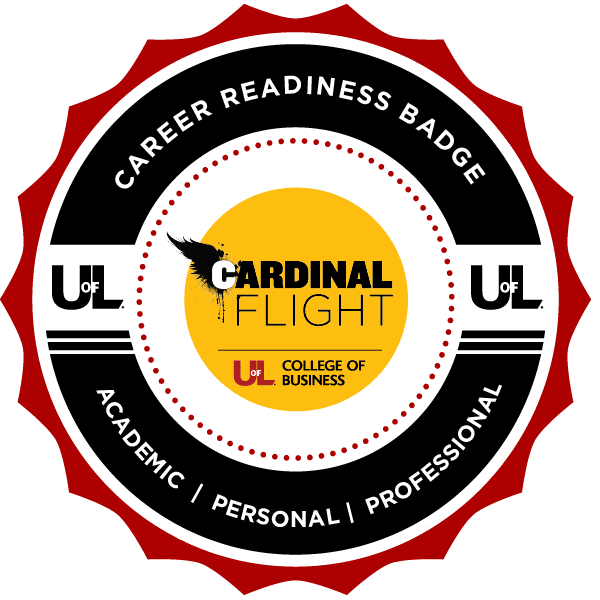 Get Started