Cardinal Flight News & Events
---
Stay informed with the latest news and upcoming events.
Engage UofL Events Calendar
Cardinal Flight News & Events
Find Cardinal Flight Events on EngageUofL Events Calendar
Click on the Calendar icon to find events
Find the Categories section and search and filter by Cardinal Flight for approved College of Business Department/RSO sponsored events(Note: If you do not see any Cardinal Flight events, check back for updates)
Other events not listed on EngageUofL may be eligible if you see the "Cardinal Flight Approved" digital stamp of approval on marketing material.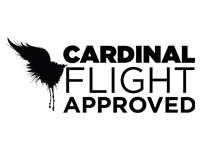 Note: Attendance must be taken at the event by the event organizer to receive Cardinal Flight.