Accounting: Making Sense of "Big Data"
The School of Accountancy prepares its graduates for careers in the accounting profession.  Accountancy majors learn how accounting information systems are designed and function to provide information to decision-makers in organizations.  As an accountancy major, you will learn how to prepare and evaluate financial statements and reports, and how to develop and present information to business, government, and not-for-profit leaders.  The information and guidance you provide will help those leaders operate efficiently, effectively, and ethically. The School of Accountancy is one of only 185 accounting programs throughout the world that are separately accredited by AACSB International (The Association to Advance Collegiate Schools of Business). Visit our accreditation page for details.
---


Degrees in Accountancy
BSBA in Accountancy
The BSBA program in the School of Accountancy provides opportunities to develop knowledge and skills necessary for a successful career in accountancy. Offered both on campus and online, you will learn about financial and managerial accounting, auditing, accounting information systems, taxation and other topics in accounting. Our graduates may pursue professional certification, including the Certified Public Accountant (CPA), Certified Management Accountant (CMA), and Certified Internal Auditor (CIA). Graduates may also pursue advanced degrees, such as the Master of Business Administration (MBA).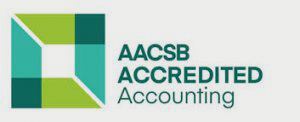 The Bachelor of Science in Business Administration (BSBA) in Accounting is offered by the AACSB accredited School of Accountancy and the College of Business at the University of Louisville.
More information:
BSBA in Accountancy
Online BSBA in Accountancy
---
Certificate in Accounting
The Certificate in Accounting Program (CAP) is designed for individuals who already have an undergraduate degree in a field other than accounting. The program consists of 7 courses (which must be completed while enrolled in the CAP). When combined with the prerequisite courses, graduates will have 27 hours of college-level accounting coursework required to sit for the CPA exam in Kentucky. Kentucky requires an additional 12 credit hours of college credit in business courses. Other states have different requirements. Information about those requirements can be obtained from the National Association of State Boards of Accountancy (www.nasba.org).
More Information:
UofL Course Catalog
---
Online Certificate in Accounting
The online Certificate in Accounting Program (CAP) is intended for individuals who have a non-accounting bachelor's degree and want to pursue an accounting career, but are not interested in completing a second undergraduate degree. This certificate can help working professionals in various industries gain the necessary education credentials to enter the accounting field or move into managerial and executive positions. Learn how you can start a career in Accounting today!
More Information:
Certificate in Accountancy
---
Master of Accountancy
The Master of Accountancy (MAC) program is aimed at individuals who plan to begin their careers in public accounting, or other areas of accounting where the CPA certificate is required or strongly encouraged. The program is completed in one year and includes advanced courses in accountancy, statistical analysis, data analytics, communication, and leadership. The MAC program includes an international study trip and the Becker CPA Review course. In addition to developing advanced skills beyond your undergraduate degree, you will prepare for and take the CPA exam during the program.
More Information:
Master of Accountancy
---
Contact Us
School of Accountancy
College of Business, Suite 235
University of Louisville
Louisville, KY 40292
Phone: (502) 852-5847
Contact the Accountancy Department
---
Ready to get started?
Apply today