The Family Business Center: Your Family. Our Community.
The FBC is a community where business-owning families can exchange strategies and experiences, safely explore challenging issues, and learn from leading experts in areas that are unique to family businesses. From understanding interpersonal dynamics in a professional setting to sustaining a legacy culture, FBC seeks to ensure family harmony while building a successful company.
---
Members of the FBC are entitled to:
Unlimited seats to our FBC Roundtables — regularly-scheduled groups where members can share insights and practical advice in a comfortable, confidential, facilitator-lead environment
Discounted admission to educational forums
Free admission to member-only events
FBC-member exclusive networking opportunities — solicitation-free events with nationally recognized family business experts
Family business assessments — a diagnostic survey of your company's procedures and protocols
Primary access to faculty/graduate sustenance from the UofL College of Business MBA program
"What every family business should ask themselves is: What type of energy, time, and financial resources would l put towards something that would ensure that we are still a successful family business twenty years from now?"

Dan Rechter Rogers Group Investments
Roundtables: These on-going, informal gatherings bring peers together to address common problems, learn from shared experiences, and help each other find solutions through comfortable, confidential discussions led by a professional facilitator. https://www.uoflfbc.org/roundtables
Events: The FBC hosts one event each month, educational seminars, lunch & learns, and re-occurring workshops. https://www.uoflfbc.org/events
All UofL faculty, staff, and students attend FBC events at no charge.
Networking: We have a non-solicitation culture and rule put in place for our members to continually have genuine conversations with one another within our events and Roundtables. https://www.uoflfbc.org/networking
---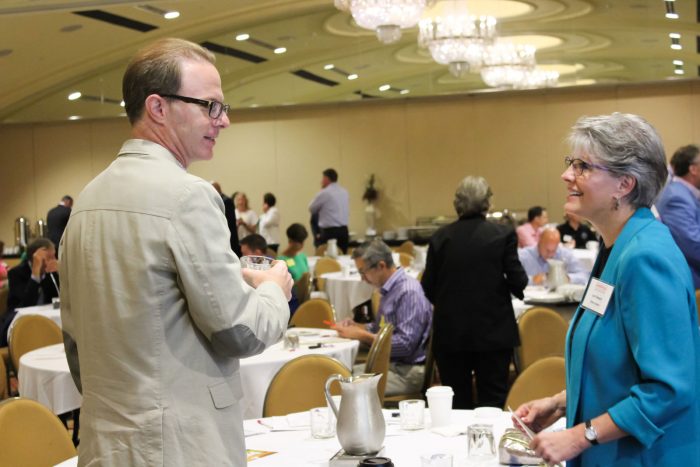 Professional Services: Our trusted Professional Advisor members know and understand the unique needs of family businesses. They cover just about every service a family business needs including banking, financial advising, family business advising, and more.  https://www.uoflfbc.org/professional-advisor
Learn more