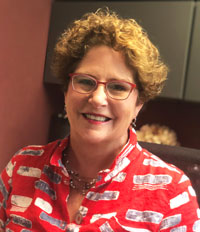 Laurie Anne Roberts
Coordinator of Community Programming, Office of Thought Leadership & Civic Engagement
College of Business, Room 392
Back to All Faculty/Staff
Bio
Laurie Anne has a strong resume of community/non-profit development having served on numerous boards both professionally as well as a volunteer. She is currently the Chair of the Oldham County Community Foundation, an affiliate of the Louisville Community Foundation as well as the Interim Executive Director of Main Street Association, an organization she had previously served as President. Most importantly she is the proud retiree as the CEO of her home with her spouse Bill – for 4 boys – now men – all employed with benefits!
Working with Assistant Dean Nat Irvin, II D.M.A., we build thoughtful programming in areas of Thought Leadership, strengthening connections and engagement between students, faculty, staff and corporate communities.
Laurie Anne is in a unique position of opening doors to the community as the Coordinator for Thought Leadership. Through her role, Laurie Anne begins with a concept and develops all facets of project management as she moves through areas of logistics, audience, talent, and communication.
Education
BS

(History and English) Vanderbilt University, 1978

Training

(Blackbaud) Raiser's Edge, 2006
Awards & Honors
Interim Executive Director, 2019
Main Street Association
Oldham County Community Foundation, 2019, an affiliate of Community Foundation of Louisville
Chair
Metro United Way
Allen Society Community Service Award
Junior League of Louisville, Inc.
Community Leadership Award