Forcht Center Community Programs
The Forcht Center for Entrepreneurship offers startup training for entrepreneurs and early stage companies in our community.
---
Louisville Venture Connectors
The College of Business is a sponsoring member of the Small Business Development Center (SBDC), which provides training and consulting services to for-profit small business owners as well as entrepreneurs wishing to start a small business. The organization also offers high-quality small business seminars and workshops at minimal cost.
The College of Business is a sponsoring member of the Louisville Venture Connectors. Founded in 1995, the Louisville Venture Connectors brings entrepreneurs and investors together in a professional yet relaxed forum. The monthly meetings offer both groups the opportunity to make valuable contacts, exchange information, and pursue mutual business opportunities. An important purpose of the Louisville Venture Connectors is to help facilitate and encourage the expansion of business and commercial investment activities in the region. Teams of entrepreneurs from the College's MBA programs regularly present new business concepts at Louisville Venture Connectors meetings. Scholarships are available for Entrepreneurship MBA students to attend these monthly meetings. Visit the Louisville Venture Connectors website.
---
The Plan Room
In partnership with nonprofit community development organization OneWest, The Plan Room is a business accelerator specifically designed for Black and brown contractors and construction business owners. The Plan Room provides education, training, mentorship, professional services, and networking opportunities in a dedicated physical space that recently opened in March of 2021.
Visit OneWest's site for more information on The Plan Room's current programming and services.
---
Entrepreneurship Law Clinic
The Entrepreneurship Law Clinic at the Brandeis School of Law is designed to meet two critical needs: First, to provide third-year law students with a structured educational experience focused on representing real clients. The second is to provide legal advice regarding the University of Louisville Forcht Center for Entrepreneurship and associated programs. The legal Clinic also supports UofL students outside of the Forcht Center as they work to launch new ventures and grow businesses. The Clinic operates like a small law firm working on startup legal matters. These will involve entity formation, contract review, contract preparation, contract analysis, and legal research.
In order to participate in the Clinic, students must have been admitted under Kentucky Supreme Court Rule 2.540 Limited Student Practice. Under this rule, they are permitted to provide legal services to other students of the University of Louisville while participating in the Clinic. Being admitted under this rule requires that all of the student's work is personally supervised by a member in good standing of the bar of Kentucky.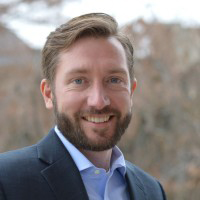 William A. Metcalf, a licensed Kentucky attorney, serves as Clinic Director and supervises all legal services that the Clinic provides. Our services will not include representation of non‐students, tax matters, accounting guidance, or patent prosecution. If a non‐student becomes part of the student venture, they must sign a non‐engagement letter acknowledging that the Clinic does not represent them and cannot render them legal advice.