Staff Excellence Award Recipients
The Staff Excellence Award recognizes individuals for exemplary performance. These staff members' service and commitment to students and fellow employees make our College a great place to work and thrive. Bios are included below for the most recent recipients.

---
2022

Sarah is a talented and reliable colleague that engages collaboratively with many departments across the CoB and is consistent in both her communication and deliverables. I know that when I am working with Sarah on a project for our respective departments that together we will produce fantastic results. She is team-oriented, positive, thinks outside of the box, is innovative and intelligent, and above all, helpful. She supports our students, staff, and faculty and consistently goes above and beyond. Thank you Sarah!
---
2021

Manjiri's tireless dedication to our students, her peers, and our College leaders has been evident in every initiative she has taken-on in building our new Student Affairs and Academic Support Services (SAASS) unit in the Graduate Programs Office. Knowing that we would need to launch the initiative before being able to add any additional staff, Manjiri agreed to take on the management of all student services for the Full-Time MBA, Professional MBA, Innovation MBA, Master of Accountancy, and Master of Business Analytics. A tall order, indeed. She has been quick to launch into every new student services project we have rolled out and slow to ask for assistance herself, which has resulted in long hours and a million moving parts that she has kept running like a well-oiled machine. She has done all of this with a high level of knowledge, skill, and professionalism, and an enduring desire to do what is right for our students—and always with a smile. As we add to our staff and our capacity to serve our student and program team in the coming months, Manjiri's expertise and spirit of care and support will help us reach our ultimate goal of providing a world-class graduate experience for our graduate students that will keep them engaged in the College of Business community for years to come. Her willingness to go the extra mile every single time will continue to add tremendous value for our students and for those of us lucky enough to have her on our team. Thank you for the opportunity to nominate her for well-deserved recognition.
---
2020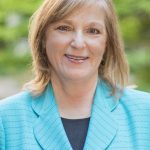 Donna is well-liked and respected throughout the college, university and community, not just by staff and faculty, but also by students. She works with many different units in the college and university, and all seem genuinely glad to work with her. I have seen and heard about staff and students who seek her advice and counsel on event planning. She is always willing to help with any task, no matter how small or large, even if it falls outside of her job responsibilities. While Donna is an outstanding staff member of the COB and is professional through-and-through, she is also a wonderful friend to so many of us in the college. Donna is gracious and kind and always makes others feel welcomed, valued, and appreciated.
---
2019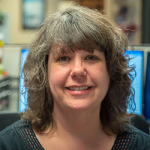 2018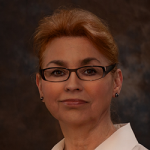 ---
2017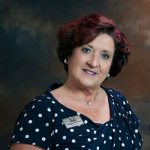 ---
2016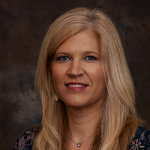 Cardinal Spirit Award
The Cardinal Spirit Award recognizes the impact of the outstanding people at the College of Business. Nominate staff and faculty here.
Learn More

Staff Excellence Award
The Staff Excellence Award recognizes individuals for exemplary performance and who make a positive difference.
Learn More