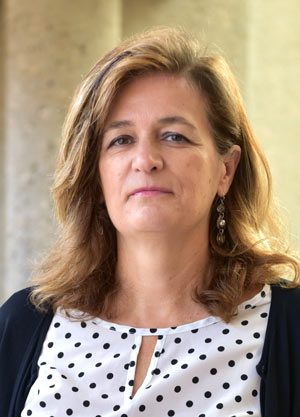 Julijana Curcic
Program Coordinator Sr., Executive Education
College of Business, Room 326E
Back to All Faculty/Staff
Bio
Julijana oversees all of the Executive Education seminars and certificate programs. She also manages the daily business activity within the department.
• The thing I like most about what I do: Interacting with different people and learning while helping others learn.
• DiSC Type: i/S (the Counselor)
• StrengthsQuest: Empathy, Positivity, Adaptability, Harmony, and Input.
• Favorite quote: "The truth is that there is nothing noble in being superior to somebody else. The only real nobility is in being superior to your former self." – Whitney Young
• When I'm not cheering for the Cards, I'm cheering for: the Croatian national soccer team
What is DiSC, Myers-Briggs and StrengthsQuest?
These personality tests and assessment tools can help individuals or employers learn personal strengths or realize team dynamics. Many companies use these tools to decide who to hire or how to delegate work to team members. You can get the most out of these assessments by aligning your team with a common language so they can be more effective and successful.