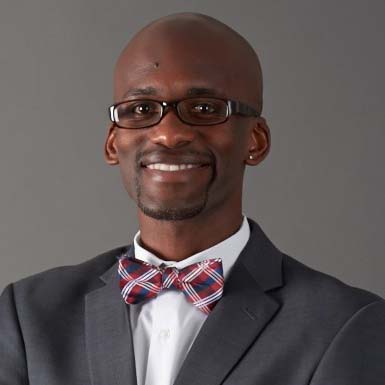 Dereck Barr-Pulliam, PhD
Assistant Professor, Accountancy
College of Business, Room 250
Back to All Faculty/Staff
Bio
Dereck Barr-Pulliam is an Assistant Professor in the School of Accountancy within the University of Louisville's College of Business. He earned a PhD from the University of Mississippi in 2014 and spent five years on the faculty at the University of Wisconsin-Madison prior to arriving at UofL. He is a certified public accountant and a certified internal auditor and spent six years in professional practice prior to beginning his doctoral studies.
Dereck's research is grounded in psychology and economic theories and he studies how individuals solve complex problems. Specifically, his research centers around factors that affect judgment and decision making such as auditors' use of advanced technology, the acquisition of tacit knowledge or expertise, auditors' reliance on and interactions with subject matter experts, and the strategic alliance between auditors and managers. His research has been published in leading accounting journals such as AUDITING: A Journal of Practice & Theory and Management Accounting Research, and he is currently a member of the editorial boards for Accounting Horizons and Journal of Information Systems.
Dereck's research has been funded or supported by organizations such as the IAAER, the Institute of Chartered Accountants of Scotland and Whales (ICAS), the IMA, the IIA, the Wisconsin Alumni Research Foundation, and most recently the Center for Audit Quality (CAQ)'s Access to Audit Personnel grant program. He also published commissioned monographs on auditors' knowledge acquisition for the IIA Research Foundation and the ICAS.
Education
PhD

(Accountancy) University of Mississippi, 2014

MA

(Accountancy) University of Mississippi, 2004

BS

(Accountancy) University of Mississippi, 2002
Awards & Honors
Access to Audit Personnel (2021)
The Center for Audit Quality (CAQ) and the Auditing Section of the American Accounting Association (AAA) have implemented a program designed to facilitate accounting and auditing academics' ability to obtain access to audit firm personnel to participate in their research projects.
Recent Research & Publications