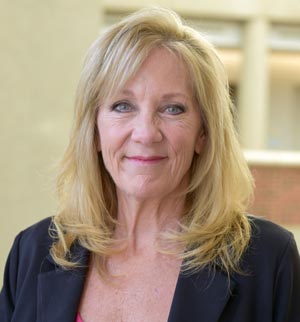 Cindy Forgie
Assistant Professor Term, Information Systems, Analytics & Operations
Back to All Faculty/Staff
Bio
Cindy retired in 2023 after thirty years of Federal service. For the last thirteen years, she served as an operations research systems analyst for the U.S. Army Futures Command. During that time, she provided senior level analytical support for live, virtual, and constructive experimentation projects in support of Army science and technology research, prototype development, and acquisition processes. Prior to that, she served 12 years as a mathematician statistician conducting operational field tests on Armor systems and as an industrial engineer conducting efficiency reviews and general suitability studies for the Army.
With five years of experience as an industrial engineer with the U.S. Navy manufacturing base., Cindy was responsible for analyzing organizational procedures and advising management on the economy and efficiency of operations; system layout and design for optimum man-machine interface; developing techniques for measuring operational efficiency; ensuring maximum utilization of resources; and providing guidance and recommendations on production operations.
Cindy was an Adjunct Professor in the Department of Management & Entrepreneurship at the Driehaus College of Business where she taught graduate and undergraduate courses in Operations Management from 2018-2023. She was previously an Assistant Professor at the University of Southern Indiana where she taught a variety of engineering core classes and served as an academic advisor and instructor at the Kansas State University Department of Computing and Information Sciences.
Cindy is a graduate of the University of Louisville (1984) and holds a Master's Degree in Software Engineering from Kansas State University (2003) and a Ph.D. in Industrial Engineering from the University of Louisville (2008). She is also a graduate of the Army Management Staff College and holds a certificate in Public Management from Indiana-Purdue University.
She received the 2021 Daniel Seiden Adjunct Teaching Award from the Driehaus College of Business. She also received the Louis D. Brandeis Scholarship Award and was recognized by the Institute of Industrial Engineers for scholastic achievement at the University of Louisville. She is active in community service and was awarded the Order of St. Joan D Arc and the Dr. Mary E. Walker Award for volunteer work.
Education
PhD

(Industrial Engineering) University of Louisville, 2008

MS

(Software Engineering) Kansas State University, 2003

MS

(Engineering Management) University of Louisville, 1996

BS

(Industrial Engineering) University of Louisville, 1984
Awards & Honors
Daniel Seiden Teaching Award
Excellence in teaching by DePaul University College of Business, 2021
New Industrial Engineering Educator Outstanding Paper Award
American Society of Engineering Education, 2010
Louis D. Brandeis Scholarship Award
Institute of Industrial Engineers (IIE)
Order of St. Joan D Arc
U.S. Army Community Service, 2001