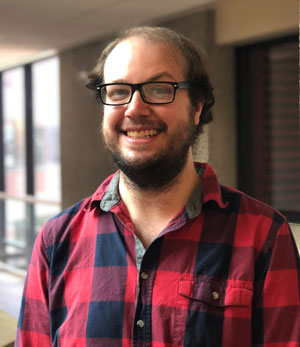 Alex Bryant
Program Coordinator, Executive Education
College of Business, Room 326D
Back to All Faculty/Staff
Bio
Alex graduated from Bellarmine University with a bachelor's in history in 2011. He is currently serving as the primary participant support contact for the University Business Training program. He also maintains the quality of seminar materials to ensure that they meet customer needs.
StrengthsQuest Input, Context, Intellection, Strategic, and Connectedness.
Myers-Briggs ENFJ
Favorite book The Silmarillion by J.R.R. Tolkien
Favorite quote "For like a shaft, clear and cold, the thought pierced him that in the end the Shadow was only a small and passing thing: there was light and high beauty forever beyond its reach." -J.R.R. Tolkien, Return of the King
What is DiSC, Myers-Briggs and StrengthsQuest?
These personality tests and assessment tools can help individuals or employers learn personal strengths or realize team dynamics. Many companies use these tools to decide who to hire or how to delegate work to team members. You can get the most out of these assessments by aligning your team with a common language so they can be more effective and successful.