YUM! CGFE Board of Advisors
---
Jania Bailey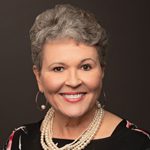 Jania Bailey, CFE, is the CEO of FranNet, the most respected voice in the franchise consultant industry in North America. Bailey has more than 30 years of experience in the banking and franchise industries. For six years, Jania served on the IFA Executive Board of Directors and currently serves as the IFA Membership Committee Chair. In 2019, Jania was the recipient of the IFA Bonnie Levine Award for her contributions to the growth of the business; contributions to her community through board positions, volunteer work, and activities that promote the professional advancement of women; and her contributions as a mentor to women in franchising.
In 2013, Jania was awarded the esteemed Lou Campanelli Award, presented annually by SCORE. The award recognizes outstanding leadership, volunteerism, vision, and philanthropy in support of small businesses.
Jania is married to Keith, and they share two adult sons, one adult daughter, and between them, they have seven grandchildren. Their current co-habitants are a Golden Doodle and a YorkiePoo.
---
Liane Caruso, CFE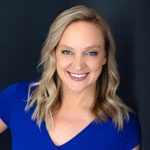 Liane Caruso has a depth of experience working primarily in franchise marketing over the last ten years. She launched her career in franchising with her agency, focusing on local marketing programs for franchise brands. After her agency was acquired, she worked with franchise brands to build franchise development programs through integrated digital marketing programs and public relations tactics. In 2019, she built a franchise marketing consultancy offering brands fractional CMO or outsourced CMO engagements for franchise brands and suppliers.
In 2021, Liane took on the role of Sr. Vice President of Franchising at Entrepreneur Media. In a significant initiative to make a bigger impact in franchising, she oversees the franchise division, marketing and sales, strategic planning, and content development through all forms of media, including articles, video, television, and social media. Liane is CFE certified and actively involved in the Women's Franchise Committee of the International Franchise Association and the Women's Franchise Network of Tampa Bay. Liane has a Bachelor of Arts in Communications from Florida State University. She resides in Tampa, FL, with her two children and two dogs.
---
Sergio Carvallo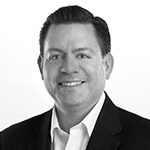 Sergio Carvallo, is the President of Boston´s Pizza Mexico, the number one casual dining brand in Canada. Since 2015 he has been responsible for developing the brand in Mexico through the franchising model, providing support to BP Franchisees across the country. Sergio holds a Bachelor of Science in Engineering from Universidad Panamericana, a Marketing Executive Degree from ITAM, and an MBA from Georgetown University.
He has more than 30 years of experience in different consumer products from Fortune 500 companies like Nestle and 3M. He was also responsible for providing access to highly recognized hospitality programs to Universidad Del Valle de Mexico's students, part of the Laureate education network. His passion for the restaurant industry and people, has led him to hold franchising positions both at YUM! managing +150 KFC and Pizza Hut restaurants as well as Boston's Pizza.
Sergio is married with two daughters and lives in Mexico City. He enjoys traveling, watching sports, and attending concerts.
---
Denise Cumberland, PhD
Dr. Cumberland is a tenured Associate Professor at the University of Louisville in the College of Education and Human Development and has a joint appointment in the College of Business, serving as the research expert of the YUM! Center for Global Franchise Excellence. She co-created the franchise management certificate and has taught franchising courses in the MBA program.
Denise has 20 years of experience in franchising, focused on marketing and the consumer experience both at KFC and LJS/A&W. She also worked for an advertising agency focused on the McDonald's account. She left the corporate world of franchising to enter academia in 2012 though her research has kept her close to the franchising pulse – she has published extensively in franchising. Her dissertation, which won a prestigious award, was focused on franchise associations and the relationships that can help or hinder a franchise system.
Denise is married with two children and one amazing new granddaughter, Mattie Faye.
---
Ramzi Daklouche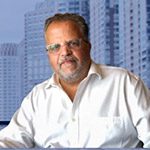 Ramzi Daklouche has over a decade of experience in facilitating brand growth across global and domestic markets. He launched his career in the technology industry, but more recently entered the franchising world after seeing firsthand the limitless potential for brand development. In his previous position, Ramzi acted as Chief Growth Officer for Pieology Pizzeria. It was within this role that Ramzi lead the charge in expanding the brand to new international territories like China, the U.K. and Mexico, resulting in 374 new units for future development. Prior to being the CGO of Pieology Pizzeria, Ramzi worked under the Omar Kassem Alesayi Group where he grew the global organization to over 400 employees in under two years.
Ramzi currently serves as the Vice President of Franchise Sales for the world's leading gifts and treats brand, Edible. At Edible, Ramzi oversees the development of the franchising division driving single and multi-unit sales, creating broad scale development plans, and looking towards the brand's next steps through a creative and innovative lens. Ramzi obtained his Bachelor of Science in Computer Science from the Georgia Institute of Technology, and went on to receive his MBA in Management Science. He currently resides in Alpharetta, GA.
---
Yuvay Ferguson, PhD
Dr. Yuvay Meyers Ferguson is the Assistant Dean of Impact and Engagement and an Associate Professor of Marketing at Howard University's School of Business. She teaches Marketing Communications, Consumer Behavior, Digital Marketing, Marketing Strategy, and Brand Management at the University.
Dr. Ferguson graduated with honors from Howard University with a Bachelor's degree in International Business Marketing and then went to American University to obtain a Master's Degree in Strategic Communication. Before returning to graduate school, she worked in advertising for a couple of years with clients such as the American Red Cross and BellSouth. Dr. Ferguson completed her PhD in Advertising at the University of Texas at Austin. Her research interests focus on the representation of Blacks and Millennials in advertising and their consumer behavior in the marketplace.
Yuvay is married and has two young daughters that keep her very busy. She currently lives in Washington.
---
Rocco Fiorentino, CFE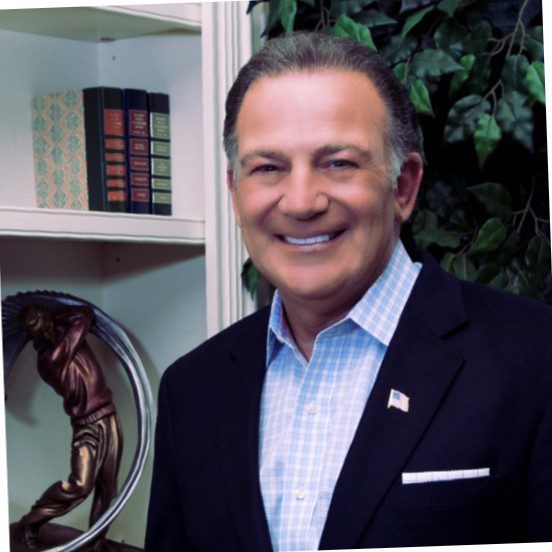 With an accomplished three-decade career in franchising, Rocco Fiorentino, CFE, stands as a leader and influencer. His roles span prominent organizations like The Multi-Unit Franchise Conference, Atlantic University's Titus Center for Franchising, and Locate AI. Rocco's insights fuel growth and innovation, backed by a master's in management and a Certified Franchise Executive (CFE) designation. His strategic contributions to IFA, as a board member and committee chair, guide the industry. As a speaker, author, and expert, Rocco's theoretical foundation, real-world experience, and CFE credentials distinguish him. His legacy shapes the future of franchising and inspires the next generation of professionals.
---
Ron Gardner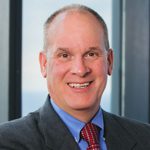 Ronald K. Gardner is the Managing Partner of the firm Dady & Gardner, P.A., and limits his practice to the representation of franchisees, franchisee associations, dealers, and distributors, focusing most frequently on his clients' disputes with their franchisors, manufacturers, and suppliers. Dady & Gardner, P.A. has an international reputation for helping their franchisee, association, dealer, and distributor clients to resolve their disputes through negotiation, mediation, and when necessary, litigation and arbitration.
Ron is a member of the American, Minnesota, Hennepin County, and Rice County Bar Associations, an active member of the ABA Forum on Franchising, and a Past Chair of the Forum (the first "franchisee lawyer" to be elected Chair). Ron is also a member of the North American Securities Administrator Association Franchise Project Advisory Group, which helps to promulgate franchise regulations and train state franchise regulators in the nuances of franchise law.
Ron is an author and a highly sought-after lecturer on topics related to franchise/distribution law. He is listed as a Best Lawyer in America, has been named one of Minnesota's Top 100 Super Lawyers six times, and has been recognized by Chambers USA as "the premier franchisee lawyer" in America. He was recognized as "Franchise Lawyer of the Year" in Minnesota by Best Lawyers for 2015 and was honored with the same accolade in 2019.
---
Kathleen Gosser, PhD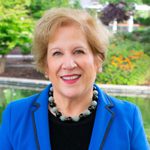 Kathy is the YUM! Assistant Professor of Franchise Management at UofL and the Director of the Yum! Center for Global Franchise Excellence in the College of Business. She retired from KFC (YUM! Brands) in August of 2019 after a 35-year career. She immediately started a new role teaching at the University of Louisville (College of Business), leveraging her experience in learning and franchising. She co-created and now leads the Franchise Management Certificates, which are online programs focused on all the critical elements of franchising. The content is available at the graduate level, non-credit Executive Education, and now in the undergraduate Bachelor of Business Administration degree. Kathy also teaches undergraduate courses in the Management Department.
At KFC/YUM!, Kathy enjoyed numerous roles throughout her career, including the leadership of customer satisfaction programs, operations measurement, recognition programs, restaurant operations (P&L responsibility), training, and team member engagement efforts across the KFC US restaurants. Six of her years were spent leading operations efforts for YUM! globally with the other brands (Taco Bell and Pizza Hut). Her last role was Director of Learning & Organizational Development and Board Chair of the KFC Foundation (funded by franchisees).
Kathy earned her PhD in Educational Leadership and Organizational Development from the University of Louisville, her MBA from UofL, and her BA in Journalism from Indiana University.
Kathy resides in Prospect, KY, with her husband and spoiled basset hound, LuLu Lemon.
---
Karen Grissom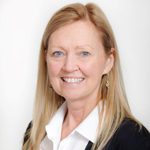 Karen Grissom is the Vice President of Operations Support and Training at Tropical Smoothie Cafe and focuses on the strategic vision for franchisee engagement, cafe operations, and training for the brand. A veteran franchisee professional, Karen has worked for several highly successful restaurant and hospitality-related companies. She delivered tools and processes to improve efficiency and transform the overall training process. Her passion is driving engagement at all levels through the brand's vision of Inspire Better.
Karen lives in Atlanta, GA, and has one son, Josh.
---
Jim Holthouser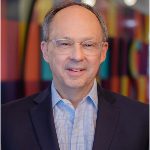 Jim Holthouser is the Chief Executive Officer for Focus Brands, parent company of Auntie Anne's, Carvel, Cinnabon, Jamba, Moe's Southwest Grill, McAlister's Deli, Schlotzsky's, and Seattle's Best Coffee (in certain military bases and in certain international markets). He is leading Focus Brands into its next phase of growth for its seven food services concepts while delivering value to all company partners, driving results and profitability for franchisees and an exceptional customer experience.
Jim earned both an MBA from the America Graduate School of International Management (Thunderbird) as well as a BA and an MA in Economics and Political Science from The University of Louisville. He has served on boards and advisory councils, including the executive committee at the American Lodging Association and the International Franchise Association along with multiple credit unions; hotels; and nonprofit organizations. Jim is fluent in German, conversant in French, and is also a trained pianist with a number of recordings to his credit. He has been married to Bettie for more than 30 years and has two grown children, Kate and Adam.
---
Joe Malmuth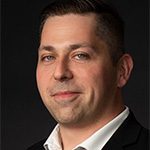 With proven success developing 26 franchise brands across multiple industries, Joe Malmuth brings over 15 years of experience, progressive thinking, motivation, and enthusiasm to the world of sales and franchising. Known for his unique ability to seamlessly blend the art and science behind a revenue-building franchise development program, Joe has been instrumental in the accelerated success of many world-class and innovative brands.
With his involvement in the International Franchise Association in addition to his role as a board member with the YUM! Center for Global Franchise Excellence at UofL, the Franchise Leadership and Development Conference, and the Titus Center for Franchising at Palm Beach Atlantic University, Joe has contributed to the development and mentoring of many people within the franchise community. He continues to advocate for stronger franchisor transparency and community involvement, with the goal of building better franchise opportunities.
In his current role as Chief Franchising Officer with blue chip franchisor Batteries Plus, Malmuth oversees the entire franchise system both domestically and internationally. In his first two years with the organization, he has successfully guided the growth of the franchise system through the COVID-19 pandemic with over 170 new store signings and significant increases to the already strong financial performance and success of their franchisees.
---
Rebecca McDade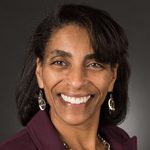 Rebecca is the Senior Vice President and Regional Wealth Advisor for Northern Trust. In her role, she works to provide sophisticated wealth planning strategies for affluent families and business owners. Rebecca has extensive experience in the areas of business transitional planning, including business succession and estate planning alignment, real estate, generational legacy planning, complex estate planning, charitable giving, and retirement planning. With over a quarter of a century of experience in sophisticated and complex planning, Rebecca has learned that the best way to serve clients is to "hear" what they are saying (and not saying), anticipate and encourage questions, and provide exemplary service.
Prior to joining Northern, Rebecca was a Managing Director at JPMorgan and worked as a wealth advisor for ultra-high net worth business owners. After leaving JPMorgan she started her own law practice, advising individual clients and business owners on wealth transfer and business succession strategies.
Rebecca graduated from the University of Illinois, Champaign-Urbana, with a BA in English and a double minor in rhetoric and history. She graduated from the University of Michigan Law School with a JD in 1989.
Before joining Northern, Rebecca served on the Board of Directors for Wheaton Bank and Trust Company, a chartered bank under the Wintrust umbrella. Rebecca has been a long-time volunteer for Almost Home Foundation, a no-kill animal shelter.
She is a voracious reader, and to her exercising is more than a passion—it's a lifestyle. She enjoys cooking, baking, and spending time with family and dogs. Football (both college and pro) brings her sheer happiness.
---
Heather McLeod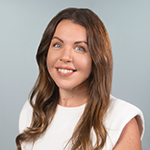 Heather McLeod, MBA, CFE, is the Chief Marketing Officer of Authority Brands, the premier home service franchisor in North America. She is an active change agent who thrives when revamping and improving existing programs, systems, and processes. Heather has a strong track record of creating marketing systems that scale and support continued growth across franchise systems.
Before joining Authority Brands in 2015, Heather served in various marketing roles during her five-year tenure at The Dwyer Group (now Neighborly) in Waco, Texas.
Heather has an MBA in Marketing from Baylor University's Hankamer School of Business. She is a board member of the Boys and Girls Clubs of Metro Baltimore and the founding chairwoman of Women's Franchise Network chapter in Baltimore, Maryland.
---
Reese Neumann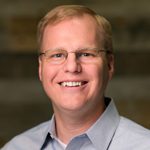 Reese Neumann is a global executive with 20 years of business experience across multiple industries and disciplines. He is experienced in building and partnering with some of the world's largest brands, manufacturers, retailers, and suppliers to create value and profit. Currently, Reese is the Vice President of Strategy for KFC Global, responsible for delivering strategic projects for the brand's 25,000 restaurants. As the VP of Strategy, Reese leads through cross-functional collaboration across all geographies of the business. Reese has deep expertise in customer and commercial management, talent development, finance and accounting, enterprise risk management, and operations strategy.
Reese has worked at Yum! Brands for nearly six years in a variety of roles. Before his current strategy role, Reese served as the Chief Growth Officer for Pizza Hut Europe. In this role, Reese held the responsibilities of the CFO, as well as the Chief Development Officer and Head of Supply Chain. Spanning 33 countries, Reese worked with his franchisee counterparts to deliver new units with attractive unit returns. In addition, Reese joined YUM! in 2015 as the Senior Director of Customer Experience for KFC Global, overseeing KFC's equity sell down and leading the customer experience journey.
Before YUM!, Reese honed his strategic skills during ten years at Bain & Company, enabling a wide variety of clients to drive meaningful bottom-line results. Working in the Dallas and Amsterdam offices, Reese was able to partner with various clients in retail, manufacturing, aerospace, transportation, insurance, oil & gas, and non-profit. Previously, Reese started his career with Deloitte Consulting in 2000 as a Systems Analyst and progressed through various roles of increasing responsibility.
Reese holds a Master of Business Administration from Harvard Business School. He also has a BBA in Accounting and an MS in Management Information systems from Texas A&M University. He resides in Dallas with his wife and three boys, where he enjoys spending time with his family and volunteering with Scouts BSA.
---
Patricia Perry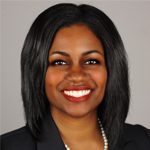 Patricia Perry is a veteran in the franchising, foodservice, retail, and hospitality industries. She serves as Vice President of Development for Edible Brands and is responsible for increasing the global market share for the franchise brands. She oversees global franchise development, real estate, new store design, construction, licensing, and consumer packaged goods and business gifting. Since early 2019, the brand has experienced tremendous growth signing more than 300 franchise agreements under her leadership. In addition, a licensing category was launched with the introduction of Edible Music™ and Edible Cheesecake Bites.
Prior to Edible, Patricia founded regional foodservice concepts and held leadership roles for several well-known franchise brands. She's also been elected and appointed to serve on the board of a number of organizations.
Patricia attended Spelman College, where she received a BS in Mathematics and a BA in Spanish. In addition, she completed her MBA and is a Certified Franchise Executive.
---
Paul Pickett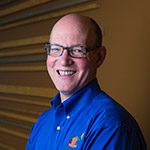 Paul's career with Wild Birds Unlimited has perfectly combined his love of birds, nature, and people. Paul joined the WBU team as the first full-time employee in 1989 shortly after graduating with his Master's Degree in Biology/Ornithology from the University of North Dakota. He has over 30 years of experience in working with potential franchisees as they join the WBU team and manages all the real estate and legal responsibilities for the WBU system. Paul is a frequent speaker at franchising conferences and sits on the IFA's Franchise Relations Committee, Convention Committee, and Franchisor Forum. Additionally, Paul is one of the co-founders of the IFA Pride Council. One of the highlights of his career was chairing the 2018 Franchise Update Leadership and Development conference. In 2020, Paul was honored to receive the IFA Women's Franchise Committee Crystal Compass Award for his significant contributions to leadership within the franchise community.
---
Alfonso Ramirez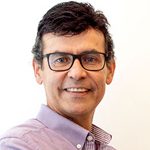 Alfonso Ramirez was designated as Managing Director of Premium Restaurant Brands in December 2015.
Before taking this position, he was responsible for leading different areas of the company: Development, Design & Construction, Supply Chain Management, Maintenance, Contact Center, IT, and Operations in Mexico and Central America. Alfonso has been involved with YUM! Brands since 1990, when he started at Pizza Hut in El Salvador and has played a role in becoming a multi-brand company operating in several countries.
In addition to KFC and Pizza Hut, Alfonso has been involved in other brands like Wendy's, Starbucks, and China Wok—brands operated by the company in Central America.
Alfonso is a firm believer that the success of this business is based on the people and the company's ability to impact their lives and unleash their potential positively.
---
Michelle Rowan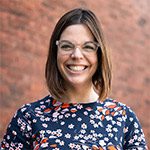 Michelle Rowan is the president and COO of Franchise Business Review. Franchise Business Review is a leading market research firm in the franchise industry that specializes in franchisee satisfaction, as well as performance. The firm has researched and analyzed more than 1,000 franchise concepts since its inception in 2005. Franchise Business Review pledges transparency and independence. Each year, it publishes its Top 200 franchises.
In addition to her role at FBR, Michelle is also chair of the International Franchise Association Women's Franchise Committee and a Certified Franchise Executive. She has facilitated CEO Performance Groups and Executive Networking Groups and is a frequent speaker at industry events (in-person & virtual). When not at FBR, she is hanging out with her daughter and husband at their tasting room & brewery they own in Kittery, Maine.
---
Sophia Swemba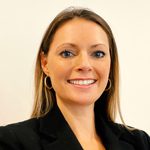 A graduate in finance from Virginia Polytechnic Institute and State University, Sophia has held numerous positions in finance with Marriott. She began her career with Marriott in late 2007, working in the field as an assistant controller. Over ten years, she served in various financial leadership roles in various brands and operations at the property level. This tenure included the lead DFA role at the flagship JW Marriott in DC, Dual Director of Finance role at the Renaissance and Residence Inn Arlington Capital View, Director of Finance for the Fairview Park Marriott, and Sr. Asst. Director of Finance at Wardman Park Marriott and the Westfield Marriott. She also worked at the Bethesda Marriott Hotel and Renaissance Washington DC.
During her time in the field, Sophia also served as the Market Director of Finance lead for Washington DC and market change champion for major system transformations. In 2018, Sophia joined the Marriott corporate headquarters team supporting the over 400 US/CAN Select Branded hotels managed by Marriott. In this role, she helped to lead and pull through major initiatives, including restructuring the finance support team, re-imagining the hotel operating models for both hourly and management, and transforming the night audit process at the hotels. Sophia's current role is embedded within Marriott's Owner and Franchise Services team, supporting the over 4,900 Marriott Branded franchise hotels in the US and Canada. In this role, she is responsible for leading and setting strategies for the franchise organization. She is charged with delivering on the value proposition of the Marriott brand for their 1,000+ franchisees.
Sophia resides in Arlington, VA with her husband and two sons, Carter and Christopher. When not working, she is sure to be found outside with her family on one of their many adventures both local and afar.
---
Therese Thilgen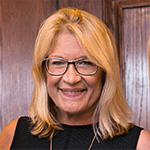 Therese Thilgen is co-founder and CEO of Franchise Update Media. Franchise Update Media's portfolio of integrated platforms includes magazines, websites, conferences, eNewsletters, and customized marketing. Founded in 1988 by Therese and her husband Gary Gardner, Franchise Update Media (FUM) has grown to one of the most recognizable multi-media companies in franchising. The mission of Franchise Update Media is, and always has been, to help all stakeholders in franchising improve and grow their businesses. Over the years, FUM has grown and evolved how it delivers on that promise.
The focus of Franchise Update Media is to provide an environment where customers can learn, find new business opportunities, network, and be inspired by their peers. In June 2022, Franchise Update Media and the International Franchise Association announced a landmark, 10-year partnership to deliver value, learning, and two new franchising events in 2022 and beyond. This partnership will deliver consolidated events focused on the franchise customer experience – FranCX (June) and the Franchise Leadership and Development Conference (October). Franchise Update Media produces the only event for multi-unit and multi-brand franchisees held annually in Las Vegas, and prior to Covid launched a European event for multi-unit franchisees.
Therese and her husband owned a franchise and launched a healthcare job journal. She also worked as vice president of a franchise brand for seven years before launching Franchise Update Media. She was the recipient of the 2015 International Franchise Association's Bonny LeVine Award, which recognizes a female in franchising who is a role model and mentor for women through their business and professional accomplishments within franchising and beyond. She has served on numerous non-profit advisory boards and received her BS from Santa Clara University.
---
Rich Watson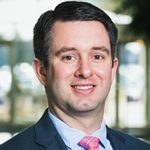 Rich Watson is a Senior Relationship Manager of the Restaurant Group at Bank of America. In this role, he collaborates with restaurant franchisees, franchisors, and operating companies to deliver credit, investment banking, treasury, and other banking solutions. His focus is ever-diligent on helping restaurant businesses of all sizes expand, remodel, improve operations, and better employee retention.
Rich has provided syndicated and bi-lateral solutions for his clients in relationship management and credit structuring roles over the past ten years. He currently holds Series 7 and 63 banking license qualifications. Rich is a graduate of the MBA Program at George Mason University in Fairfax, Virginia, focusing on accountancy, and holds Bachelor of Science degrees in accounting and finance from the University of Kentucky.
In his youth, Rich worked both front and back-of-house roles in a restaurant. Rich understands how the restaurant industry provides the building blocks to develop bright futures and exemplary business minds. By unlocking opportunities in the franchise industry for women and people of color, Rich believes our communities, citizens, and tables will be better served by these entrepreneurs' backgrounds.
---
Wanda Williams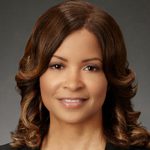 Wanda Williams is a proven executive with 20 years of experience building and partnering with some of the world's largest brands, environmental services providers, and transportation companies to drive value creation, revenue, and profit growth, across various industries, including YUM! Brands, Inc., Waste Management Inc., and United Airlines Holdings, Inc. Currently, Wanda is the Head of Global Franchising at YUM! Brands, Inc. In her current role, she is responsible for the Global Franchise Office, which oversees YUM!'s overall franchise system management and partners with 150+ global Taco Bell, KFC, Pizza Hut, Habit Burger markets, and 2,000+ franchises around the world. The goal is to drive better franchisee unit-level economics, create franchising education, implement key growth driving best practices/processes, continue to diversify the franchise system, and leverage the scale of YUM! to provide unique franchise benefits.
In May 2021, Wanda spearheaded the launch of the new YUM! Center for Global Franchise Excellence, with the University of Louisville, to unlock opportunities to level the franchising playing field and create pathways to entrepreneurship for underrepresented people of color and women, existing and new franchisees.
Wanda graduated from Hampton University with a Bachelor of Science in Finance and graduated from the University of Houston Law Center with a Doctor of Jurisprudence. She currently serves on the International Franchise Association Board, the University of Louisville's Board of Advisors for the College of Business, and UofL's Yum! Center for Global Franchise Excellence Advisory Board. Wanda resides in Dallas, TX, where she enjoys attending sporting events, traveling, and spending time with her family.
---
Erica Spector Wishnow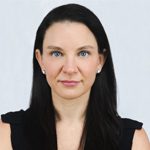 Erica Spector Wishnow began her career as an investment banking analyst in the Real Estate, Gaming & Lodging Group at Deutsche Bank. In 2005, she moved on to Eastdil Secured, a wholly-owned real estate banking subsidiary of Wells Fargo, to help oversee its multi-family real estate investment group.
In 2009, Erica co-founded Southpaw, which focuses on generating stable and consistent returns through the acquisition of quick-service restaurants. Southpaw currently owns and operates more than 100 Dunkin' and Taco Bell locations across four states, generating over $150 million in annual sales and employing over 2,500 people.
Erica graduated Cum Laude from the University of Pennsylvania with a Bachelor of Arts degree.
---