Tyra Family Distinguished Conversation Series
The Tyra Family Distinguished Conversations Series brings people who are changing the conversation on leadership to the University of Louisville, where they engage our faculty, staff, students, and external partners in conversations about positive leadership. Twice each academic year we bring in people who have engaged in significant acts of positive leadership, and twice each year we bring in people who study positive leadership. Visitors deliver presentations and talks, provide workshops, have conversations with business leaders or doctoral students; guest-lecture in classes; lead book club discussions, and participate in other events that promote the practice of positive leadership. This series was named for the Vince and Lori Tyra family because of their generous personal donation and the support from the athletic department originally provided by the University of Louisville athletic department. Vince is the former athletic director.
---
Upcoming Speakers
Gerard Seijts, March 10, 2023
12 PM, College of Business, Room 351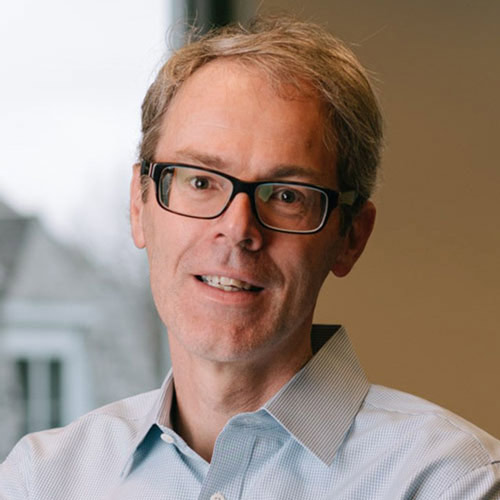 Gerard will deliver a research presentation titled: The Impact of Leader Character on Engagement and Coping Responses through Motivation to Lead: A Structural Equation Model.
Gerard Seijts received his PhD from the University of Toronto in 1998. Prior to joining Ivey Business School in 2000, he was on the faculty at the I.H. Asper School of Business at the University of Manitoba. Gerard is teaching on several leadership programs. For example, he has worked with organizations including Aecon, Intact Financial Corporation, OMERS, Ontario Teachers' Pension Plan, Porter Airlines, Canadian Space Agency, Business Development Bank of Canada, Maple Leaf Foods, J.D. Irving Limited, EY Canada, Hutchison Ports, Deloitte, Hilti, A.S. Watson, and many others. He has also worked with government agencies in Canada, Hong Kong, Africa, and the Middle East on issues such as leadership and change. Gerard has taught EMBA, MBA and undergraduate courses in leadership, leading change, organizational behavior, performance management and staffing.
His research activities, spanning journal articles, book chapters, and conference papers, cover a wide range of topics including leadership, leader character, change, goal setting, training and development, teams, organizational justice, and performance management. He also enjoys writing practitioner-oriented articles.
Gerard has written many cases on topics including but not limited to leadership, leader character, leading change, organizational turnarounds, crisis management, organizational culture and alignment, teams and managing conflict in teams. Recently, he authored or co-authored four books: Leadership on Trial: A Manifesto for Leadership Development; Good Leaders Learn: Lessons from Lifetimes of Leadership; Developing Leadership Character; and Leadership in Practice: Theory and Cases in Leadership Character. Two new books will appear in 2023 and 2004: The Character Compass; and Character: Leading Our Way to a Better World.
Gerard is the recipient of awards for research, innovation in teaching, and outreach activities. 
---
Past Events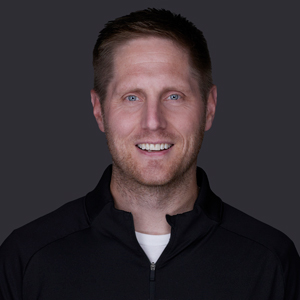 Ryan Gottfredson, February 22, 2023
On February 22, Dr. Ryan Gottfredson, a leadership and management professor at the College of Business and Economics at California State University-Fullerton (CSUF) and Wall Street Journal and USA Today bestselling author, delivered an author talk about his recent book, The Elevated Leader, where he discussed the latest research and discoveries from psychology and neuroscience to help leaders upgrade their internal operating systems via a cutting-edge form of development called vertical development.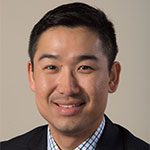 Tony Kong, November 11, 2022
On November 11, Dr. Tony Kong, Associate Professor in Organizational Leadership at the University of Colorado Boulder's Leeds School of Business, presented his research, "Exploring Employees' Citizenship Behavior as a Driver of Empowering Leadership." The research examined how and when followers' OCB drives their leader's empowerment of them. Using signaling theory, he proposed that followers' OCB, as a signal, assists leaders in positively assessing the relational risk in the social dilemma that is inherent in empowering others; and, by interpreting the signal, leaders engage in empowering leadership toward the followers. Tony also met with faculty in the College and students in the Entrepreneurship graduate programs.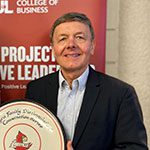 Bob Liden, March 10, 2022
On March 10, Dr. Bob Liden, Professor of Management and Associate Dean of College of Business Doctoral Programs at the University of Illinois at Chicago, presented his research on servant leadership. Five studies were presented: three cross-sections and two time-lagged investigations with samples representing a wide range of private and public sector organizations. The presentation concluded with points on teaching and practicing servant leadership. Bob also met with faculty in the College and students in the Entrepreneurship graduate programs.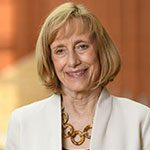 Sue Ashford, Inaugural Distinguished Scholar, 2022
On January 28, PPL hosted scholar Dr. Sue Ashford, the Michael and Susan Jandernoa Professor in Management and Organizations group at the University of Michigan, Stephen M. Ross School of Business. She shared her research presentation, Making Everyday Leadership a Reality: Lessons from a 15-year Research Journey, and participated in a book discussion with faculty, staff, and students for her new book, The Power of Flexing: How to Use Small Daily Experiments to Create Big Life-Changing Growth. The book discussion later became a five-week coaching circle at the University under the Employee Success Center.