Tyra Family Distinguished Conversation Series
The Tyra Family Distinguished Conversations Series brings people who are changing the conversation on leadership to the University of Louisville, where they engage our faculty, staff, students, and external partners in conversations about positive leadership. Twice each academic year we bring in people who have engaged in significant acts of positive leadership, and twice each year we bring in people who study positive leadership. Visitors deliver presentations and talks, provide workshops, have conversations with business leaders or doctoral students; guest-lecture in classes; lead book club discussions, and participate in other events that promote the practice of positive leadership. This series was named for the Vince and Lori Tyra family because of their generous personal donation and the support from the athletic department originally provided by the University of Louisville athletic department. Vince is the former athletic director.
---
Upcoming Speakers
Ryan Gottfredson, February 22, 2023
Ekstrom Library, Chao Auditorium, 4:00 PM
Register Here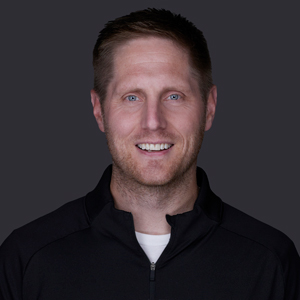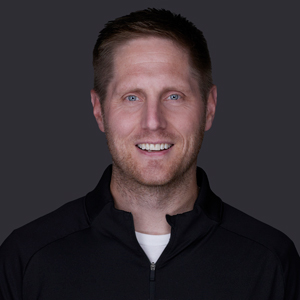 Ryan Gottfredson, PhD is a cutting-edge leadership development author, researcher, and consultant. He helps organizations vertically develop their leaders primarily through a focus on mindsets. Ryan is the Wall Street Journal and USA Today best-selling author of "Success Mindsets: The Key to Unlocking Greater Success in Your Life, Work, & Leadership." And, he is the author of the upcoming book, The Elevated Leader: Leveling Up Your Leadership Through Vertical Development.
He is also a leadership professor at the College of Business and Economics at California State University-Fullerton. He holds a PhD.in Organizational Behavior and Human Resources from Indiana University, and a BA from Brigham Young University. As a consultant, he works with organizations to develop their leaders and improve their cultures (collective mindsets).
He has worked with top leadership teams at CVS Health (top 130 leaders), Deutsche Telekom (500+ of their top 2,000 leaders), and dozens of other organizations. As a respected authority and researcher on topics related to leadership, management, and organizational behavior, Ryan has published over 19 articles across a variety of journals including: Leadership Quarterly, Journal of Management, Journal of Organizational Behavior, Business Horizons, Journal of Leadership and Organizational Studies, and Journal of Leadership Studies. His research has been cited over 2,500 times since 2015.
---
Past Events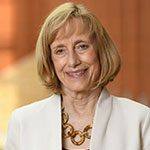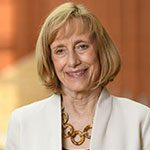 Sue Ashford, Inaugural Distinguished Scholar, 2022
On January 28, PPL hosted scholar Dr. Sue Ashford, the Michael and Susan Jandernoa Professor in Management and Organizations group at the University of Michigan, Stephen M. Ross School of Business. She shared her research presentation, Making Everyday Leadership a Reality: Lessons from a 15-year Research Journey, and participated in a book discussion with faculty, staff, and students for her new book, The Power of Flexing: How to Use Small Daily Experiments to Create Big Life-Changing Growth. The book discussion later became a five-week coaching circle at the University under the Employee Success Center.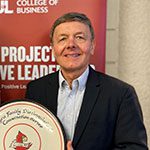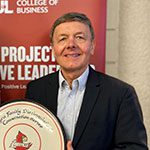 Bob Liden, March 10, 2022
On March 10, Dr. Bob Liden, Professor of Management and Associate Dean of College of Business Doctoral Programs at the University of Illinois at Chicago, presented his research on servant leadership. Five studies were presented: three cross-sections and two time-lagged investigations with samples representing a wide range of private and public sector organizations. The presentation concluded with points on teaching and practicing servant leadership. Bob also met with faculty in the College and students in the Entrepreneurship graduate programs.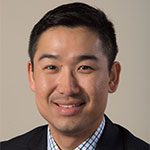 Tony Kong, November 11, 2022
On November 11, Dr. Tony Kong, Associate Professor in Organizational Leadership at the University of Colorado Boulder's Leeds School of Business, presented his research, "Exploring Employees' Citizenship Behavior as a Driver of Empowering Leadership." The research examined how and when followers' OCB drives their leader's empowerment of them. Using signaling theory, he proposed that followers' OCB, as a signal, assists leaders in positively assessing the relational risk in the social dilemma that is inherent in empowering others; and, by interpreting the signal, leaders engage in empowering leadership toward the followers. Tony also met with faculty in the College and students in the Entrepreneurship graduate programs.