July 1st marked 11 months since I arrived in the beautiful country that we all know as Germany. With my first exam approaching soon, the time I have left in Germany is drawing to an end. I have been more than fortunate enough to spend two semesters in Germany, that simply the mere thought of leaving makes me disappointed. The city of Heilbronn, where I have spent the past 11 months, has become my second home. I have met so many interesting people, experienced so many different things and embraced the German culture with welcoming arms. I have even managed to pick up some German skills, which, if you would have asked me if I would be able to do 9 months ago, I would have told you absolutely not! However, while I plan on making a separate post to talk about my experience in Deutschland, this post will be a follow up on the rankings of countries I have visited. I managed to visit 17 countries while studying abroad and, naturally, I will tell you my opinion of them. I hope you enjoy! 🙂
Definite Rating of the Countries I Visited
18. Slovakia (Bratislava) *SEE PREVIOUS RANKING*
17. Luxembourg (Luxembourg City)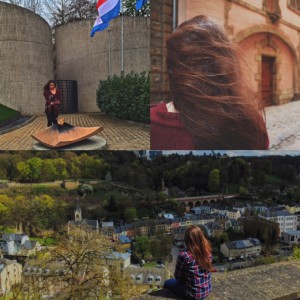 Why did I rank Luxembourg City so low? Probably because the city is very tiny… in fact, the country itself is very tiny. You can see absolutely everything there is to see here in one weekend. However, I am here to tell you why you should definitely visit Luxembourg despite all this. First of all, if you feel a little homesick, then you should definitely go to Luxembourg City because there are literally so many Americans here I almost cried. It was so beautiful to listen to clear English after 8 months… But joking aside, Luxembourg City is actually something like 40% immigrants and another fun fact is that there are 3 official languages here and they are: French, German and Luxembourgish, and the people also speak great English. Another thing to know about Luxembourg City is that it is the second richest city in the world and that is probably because of the opportunities and businesses located here. However, aside from the facts, when it comes to things to see, there are not that many monuments or palaces, etc… Which is another reason I ranked the city so low. However, my recommendation is to talk to someone at the hotel you are staying at or at a tourist information center because they will recommend you with really cool and nice things to see and do while you are here.
16. Spain (Madrid) *SEE PREVIOUS RANKING*
15. Switzerland (Lucerne, Rhine Falls, Zurich) *SEE PREVIOUS RANKING*
14. Austria (Vienna) *SEE PREVIOUS RANKING*
13. Russia (St. Petersburg)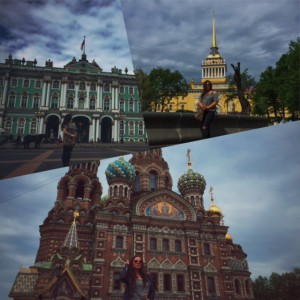 I know it is surprising, you are wondering how does an American get into Russia without a visa? Well, I will tell you how… you go on a cruise of the Baltic Sea and you take a Russian cruise ship, that is how! I think one of my favorite trips so far has definitely been the cruise through the Baltic Sea and I, along with the many other Americans that were on the trip joined mostly for the sake of visiting Russia. We were allowed 72 hours in Russia without a visa because we had arrival and departure cards prepared for us by the cruise ship and the nice part was that the cruise ship also provided free shuttles that hit certain points throughout the city, all we had to do was present our boarding cards. I will be honest though, I was petrified going through security and even speaking English in Russia. I did not know how the people would react, so I did my best to not draw too much attention to myself. However, with that aside, St. Petersburg is what you expect, I guess, from all of Russia. The ride over from the cruise ship to the central part of town, all the buildings were demolished and destroyed. There was Russian propaganda everywhere as well, especially mocking the United States. Nonetheless, once you get past all of that, the things to see in St. Petersburg will blow you away. I would see Google it and you will see what I mean. My two absolute favorite things in St. Petersburg were definitely "Winter Palace" and the "Church of the Savior on Blood." You will get Instagram worthy shots here! 🙂
12. France (Paris, Strasbourg) *SEE PREVIOUS RANKING*
11. Estonia (Tallinn)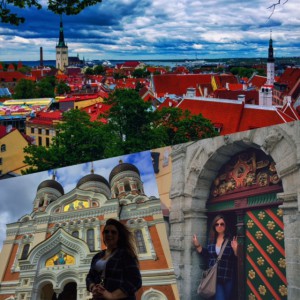 Well Tallinn was definitely, without a doubt, the biggest surprise for me. Every expectation I had of this city was destroyed once I visited, particularly because of how insanely nice it was compared to what I was expecting. The coolest thing about Tallinn for me was how I felt like I was living in the medieval times. The people of Estonia really embrace the theme, especially in the "Old Town." You can find men and women dressed in medieval costumes and there are even restaurants that once inside, you really feel like you are having a feast during the medieval times. I absolutely loved it. The well preserved "Medieval Fortress" located here is also one of the many reasons the people keep up with the theme in the old town. There is also a medieval prison that you can check out. Also, the secret passages, located underneath the old town, are basically a labyrinth of 17th century tunnels, and a fun fact about them is that they were used during WWII. Really, I was absolutely amazed by all Tallinn had to offer and I would certainly recommend the city to anyone, especially since it is also so insanely cheap, you simply cannot resist.
10. Finland (Helsinki)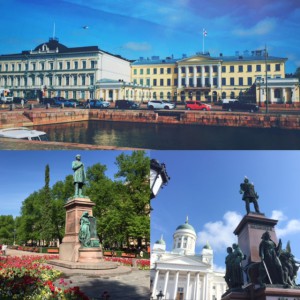 Yes, I visited the home of Santa Claus, well the country… unfortunately I did not get to visit the amusement park "Santa Claus Village" in Rovaniemi, Finland, but believe me Helsinki sufficed my desires. I visited Finland partially because I loved all the Scandinavian countries so much, I wanted to see Finland and complete my list of visiting all the Nordic countries. Also, a friend from Finland who studied in Germany the previous semester was my personal tour guide and for that I was very grateful because I got to see sides of Helsinki a typical tourist would not get to see. However, do not fret, Helsinki is so easy to navigate because it was built on a grid-based format and the transportation is amazing here. Not that you need it, walking is also great because the city is very pedestrian friendly. The only time I would recommend transportation is if you plan on visiting one of the islands that also comprise the city of Helsinki. My favorite part about Helsinki was definitely the neo-classical buildings including the senate square, government palace and cathedral. Also, there are many marvelous structures such as glass palace, swimming stadium, tennis and Olympic stadiums. The last point I want to make is that Helsinki had insane shopping, there were, I believe four shopping malls laid out throughout the city and they were all four floors. I wanted to stay shopping forever here. Helsinki was truly a joy and I undeniably recommend visiting if you find yourself in Finland.
9. Czech Republic (Prague) *SEE PREVIOUS RANKING*
8. Netherlands (Amsterdam)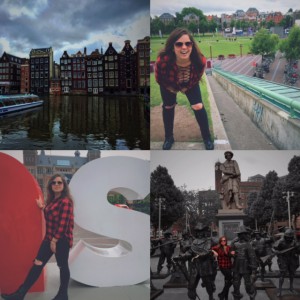 Well, you can definitely prepare yourself and say hello to an overwhelming number of tourists in Amsterdam… you have been warned. However, I do not want to take anything away from the Netherlands and especially not Amsterdam. I really enjoyed my time here. There really was so much to see that you can easily spend a week in this city and enjoy yourself. So here are my recommendations. First, I would say definitely rent a bike because that is literally one of the things Amsterdam is known for. There are so many bikes everywhere and bike lanes all throughout the city make it very convenient to have a bike. My tip also is, stay out of these bike lanes. While the Dutch may be extremely friendly, they become a totally different person when they get on their bike. You may get run over if you are in the bike lane so stay on the sidewalk. Another tip, there are a ton of really cool museums here. The two I picked to visit are the Rijksmuseum, which was pricy, but so worth it and the Dutch Resistance Museum. Also, if you plan on going to the Anne Frank House, I definitely recommend getting tickets ahead of time because that is the only way to get in. Unless you plan on standing in line for hours. My last recommendation is to not spend all of your time in the Red Light District. Although, it seems appealing, there really is so much more to Amsterdam than just the Red Light District and of course, weed.
7. Poland (Kraków and Oswiecim –> Auschwitz Concentration Camp)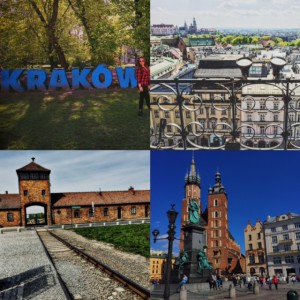 Poland was the one country I absolutely refused to leave Europe without seeing, and as odd as it seems, I had a motive for wanting to visit. I spent a great deal of time learning about the Holocaust in high school, so finally getting the opportunity to visit Auschwitz was a very overwhelming experience and although, difficult to put into words, the best way to sum it up is that I did cry. I do not know any person that can visit such a place and not get emotional. Moving on to Kraków, all I can say is what a beautiful city. I am just going to go ahead and brag about how cheap Kraków was, especially when it comes to food. I would definitely recommend any soup because there are so tasty. Also, I had the best steak of my life in Kraków, and I think I paid like the equivalent of maybe 12 euros for a full meal. In addition to that, the castles, cathedrals and various monuments are definitely enough to keep you busy. I would also recommend visiting the Kraków Ghetto and getting a little more history, especially if you combine the visit to the ghetto with your experiences at Auschwitz.
6. Norway (Oslo)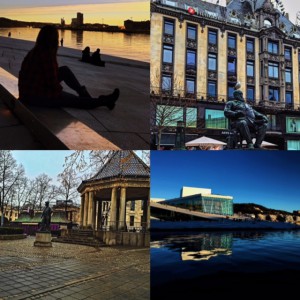 The first thing to mention about Oslo is that this city will cost you an arm and a leg basically, Oslo is the most expensive city in all of Scandinavian and Europe. Literally, they could charge 13 euros for a Coke and that would be absolutely acceptable for them. With that aside, Oslo is stunning. Really, you will feel like royalty here and be treated like it as well. Oslo, in addition, is very large and actually a lot of the city is comprised of forests, but not many people know that. Oslo is popular in many regards, but here are some of my favorite because they are also the reason Oslo is very prevalent among tourists. The first thing, Oslo is actually the city that hands out the Nobel Peace Prize every year. Second, you can see "The Scream" by Edvard Munch because it is held by one of the museums here (National Gallery). Also, there is the Viking Ship Museum and the Opera House is absolutely insane. In fact, I have never seen an opera house as stunning as the one in Oslo. The last thing I want to mention about Oslo, that is definitely a must see, is the Vigelandsparken Sculpture Park, which is filled with 212 Bronze and granite sculptures, all designed by one man.
5. Hungary (Budapest) *SEE PREVIOUS RANKING*
4. Denmark (Copenhagen) 
Saying that Copenhagen is as beautiful as a fairytale would not do the city justice. The magnificence surrounding this tiny place is absolutely unreal. I fell in love instantly and in my opinion Copenhagen is the most beautiful capital city of all the Scandinavian countries. There is no way you will be able to see everything in one weekend. I learned the hard way when it came time to leave because I knew there was so much more to see. From the museums, to palaces, to castles and galleries, there is enough to look at for the whole weekend. However, Copenhagen offers so much more than that. The Tivoli Gardens were my favorite, also I spent a great deal of time trying to get the perfect shot at Nyhavn Harbor and also of the Little Mermaid. Støget, the longest pedestrian street filled with many shops was amazing, even if everything was pricy… but hey, welcome to Scandinavia.
3. Sweden (Gothenburg, Stockholm)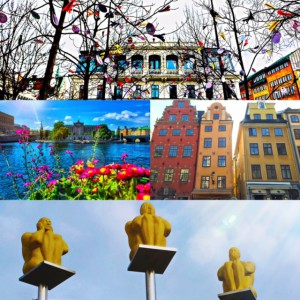 I do not even know where to begin with Sweden. Or should I call it land of IKEA and H&M… but in my honest opinion Sweden should also be known as the land of manbuns because every third man I saw had one. So if you are a person that is into that look, then you will surely enjoy the Swedish people. Not to mention that the Swedish are naturally perfect, tall, blonde and stylish. The Swedes also had the best English out of any people I have met during my travels, and believe me, I have met many. However, enough about the people, let us talk about the cities. I personally did not like Gothenburg as much as I loved Stockholm. Both are, respectively, the second and first largest cities in Sweden. The reason I did not really enjoy Gothenburg is because the city was very industrial for me. Which is great, I guess, but I like pretty buildings and nice monuments. That is why Stockholm was absolutely perfect. I mean the city is outrageously beautiful. Even the part of the city they refer to as "Old Town" did not even look like what you expect. I really enjoyed my time in Stockholm and Sweden in general. In fact, if Sweden was not so cold and expensive, I definitely would have liked to study here.
2. Italy (Florence, Milan, Pisa, Venice) *SEE PREVIOUS RANKING*
1. Germany (Frankfurt, Heidelberg, Heilbronn, Munich, Nürnberg, Stuttgart, Ulm) *SEE PREVIOUS POST*