Land Your Opportunity
Earn your GRADUATE DEGREE in the USA
Day one dynamic collaboration with industry experts, dedicated faculty, and engaged classmates.
High academic standards
that create a world of possibilities
The United States of America (USA) hosts more international students than any other country in the world. A quality curriculum, vast opportunities, and multicultural experiences are only a few reasons why so many choose to come here to study. Complete the form to learn more.
Join a community of thought leaders and problem solvers who are passionate about business innovation. Our proven cohort-based format prepares you to be not only a team player but a workplace leader. UofL College of Business graduate programs blend comprehensive educational experiences expected from a nationally ranked, AACSB-accredited college with the flexibility and convenience of evening or online classes.
Program Highlights
World-class faculty with extensive professional portfolios
Supportive faculty and staff that are invested in your success
Specialize your MBA with online electives in distilled spirits, managerial analytics, and franchise management*
Choose between a 10-day international study trip or an online learning opportunity**
Professional career coaching with our Lifetime Career Support Promise
Study in the USA and experience a multicultural and diverse experience
*Franchising Certificate is currently not available for the Full-Time MBA.
**Alternate non-travel course section must be taken if an optional 10-day international study trip is not undertaken. MBA program charge includes the cost of the trip minus airfare, most dinners, and personal incidentals. No refunds or discounts are applied if the student does not travel.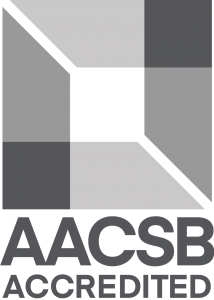 Get your degree from the AACSB Accredited UofL College of Business for lasting degree credibility. The AACSB sets high standards, and only the top 15 percent of all business schools in the nation are accredited.

UofL is a proud member of the Atlantic Coast Conference Academic Consortium (ACCAC), a consortium that provides a vehicle for inter-institutional academic and administrative collaboration between 15 member universities. ACCAC member schools include such institutions as the University of Notre Dame, Duke University, Boston College, the University of North Carolina at Chapel Hill, and the University of Miami.