100% On-Campus
The UofL MS-Business Analytics
is the MSBA THAT PAYS
Learn tools like Python, R, Power BI. Build data science skills in Big Data, AI, machine learning, statistical analysis, and visualization.
Learn about the Online MSBA
Master the Future
Plan for success
Become a master in data science in just 1 year. Gain analytical expertise and real-world business savvy. Take advantage of a rapidly growing need for analytics experts.
The UofL MSBA is designed to accelerate your learning so you can build high-level expertise now.  Entry-level jobs are for other people.  Transform yourself into an expert and go-to leader for strategic insights in your organization and a top choice for any employer.
Enter a growing profession in data science – rated one of the hottest careers for the next 10 years by the Harvard Business Review!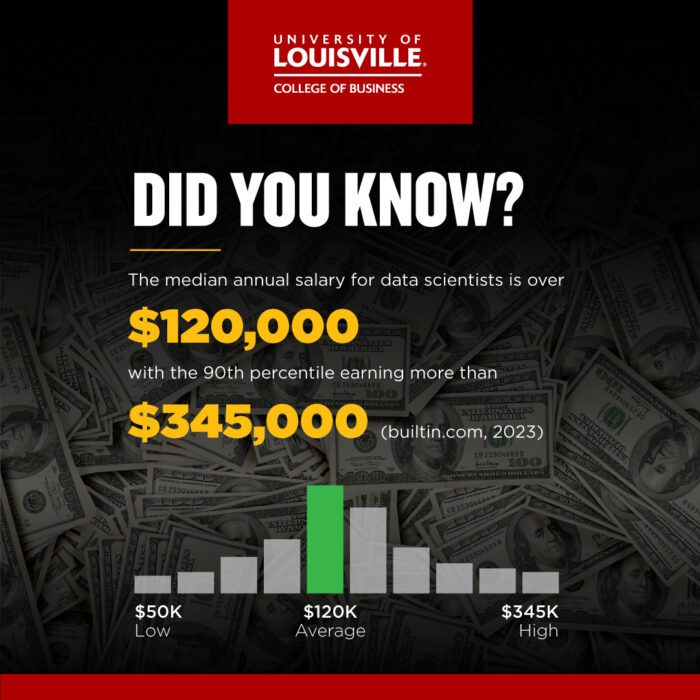 Program Highlights
13-Month Program
GMAT optional
11-month paid internship for qualified candidates
Data tools: Python, R, PowerBI
Analytics skills/techniques: data mining, data modeling, data visualization, discrete choice modeling, machine learning, prediction algorithms, programming, statistical analysis, textual analysis, web scraping
World-class faculty includes teachers/scholars with extensive professional experience
Professional career coaching with our Lifetime Career Support Promise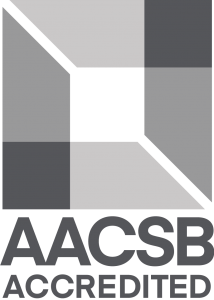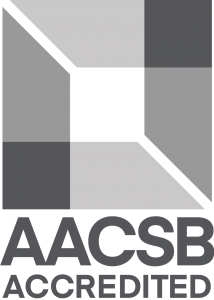 Get your MSBA from the AACSB Accredited UofL College of Business for lasting degree credibility. The AACSB sets high standards, and only the top 15 percent of all business schools in the nation are accredited.
Building the Skills needed for Today
With Kristen Lucas
UofL Students
Gain Automatic Acceptance*
Now's your chance to get into the MSBA program without the added stress of taking the GMAT exam or waiting for acceptance. *UofL students with degrees in business. engineering, or other STEM fields, and a GPA of 3.2 or greater, will be automatically accepted into the program.