TEST DRIVE YOUR MBA
ONLINE GRADUATE CERTIFICATES
Accredited quality – delivered 100% online.
We'd Love to Hear From You!
Whether you're curious about the online format, certificate features, or even the instructors, we're ready to answer any and all questions.
Short Grad Certificates
Accredited Quality
Start or advance your career with quality business education that flexes to meet your schedule, no matter where you are in life.
The AACSB-accredited College of Business at the University of Louisville offers fully online graduate certificate programs that deliver the same renowned education we're known for –  right to your favorite internet-connected device.
Experience the same faculty, the same business expertise, and the same academic excellence as on-campus students. Gain lifetime career support. Take your career to the next level.
Gain 9 credit hours of industry-specialized business curriculum
Take classes online, anywhere, and on any device
Earn business credentials from an AACSB-accredited College of Business
Apply credit hours directly toward a UofL MBA*
Get started today!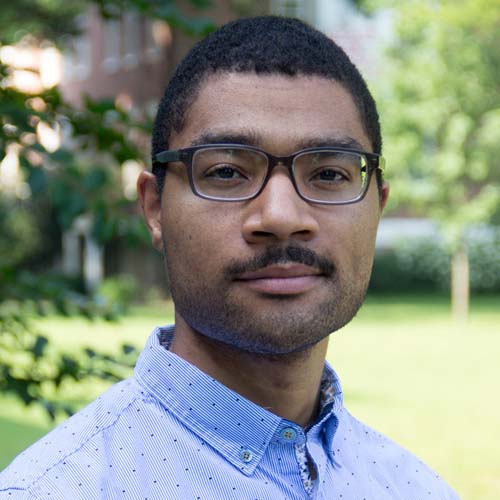 As your dedicated counselor, I can answer any of your questions and provide you with start-to-finish service. Let me help you learn about the certificates, evaluate financial aid, start your application, and connect with the resources you need to succeed. Complete the form above to connect with me. I'm here to help!
Cameron Murray-Hicks
Your dedicated counselor
TEST DRIVE THE MBA
100% TUITION & TIMEAPPLY TOWARD YOUR MBA
These certificates give you the professional credentials and skills that take your career higher.  Any of our graduate certificates is a great credential booster all by itself by specializing your expertise; but when coupled with the UofL MBA, it creates an x-factor that sets you apart.
The good news is that when you're ready to step into a more leadership role, the tuition and the time spent earning a certificate applies fully toward a UofL MBA. You'll already be 20% of the way there. So, if you've been thinking about getting a graduate degree but are unsure if you can handle the workload with your busy life, this is a risk-free way to test drive your MBA.
*The tuition and credit hours of these graduate certificates can count toward the electives portion of a UofL MBA and shorten the time and expense it takes to complete your MBA. Separate application and acceptance into the MBA are required.