100% Online
Online Managerial Analytics Certificate
Use data to manage more effectively and make better business decisions.
We'd Love to Hear From You!
Whether you're curious about format, certificate features, or even the instructors, we're ready to answer any and all questions.
Lead Data-Driven
Business Strategy
Learn to use data to drive strategy and effective decision-making in a fast-changing marketplace through an online Certificate in Managerial Analytics from the UofL College of Business. Expand your knowledge and skills in rapidly-developing and in-demand areas, including business analytics, artificial intelligence, blockchain, spreadsheet modeling, storytelling through data, and more—all with a business management focus.
This unique certificate prepares you to effectively interpret business data and results, determine actionable insights, present next steps with confidence, and manage the future of business.
The online Managerial Analytics Certificate format provides added flexibility and convenience, allowing you to experience the high-quality business education expected from the AACSB-accredited College of Business without physically coming to campus.
Program Highlights
Advance Your Career Online
Increase your functional knowledge in the rapidly growing field of data analytics as it applies to business management.
Learn to apply analytics across business areas including, but not limited to, finance and forecasting, price optimization, customer acquisition, computer information systems, web page analysis, operations management, inventory planning, and more.
Develop your ability to communicate analysis and results through data visualization and data storytelling.
Complete your business certificate in managerial analytics in as little as 2 semesters.
Learn from anywhere in the world with 100% online courses.
Connect and network with other professionals across the industry.
Get a jump start on your MBA—credits earned in the certificate can count as 1/5 of your UofL MBA, offered online and on-campus (you must apply and be admitted separately to the MBA).
Get Started
Request information today to learn more!
Fill out the form above to receive a free e-Brochure and learn more about our program, admission requirements, financial aid, available courses, deadlines, and more.
AACSB Accredited
High Standards

Earn your certificate from the AACSB-Accredited UofL College of Business for lasting credibility. The AACSB sets high standards and only the top 15 percent of all business schools in the nation are accredited.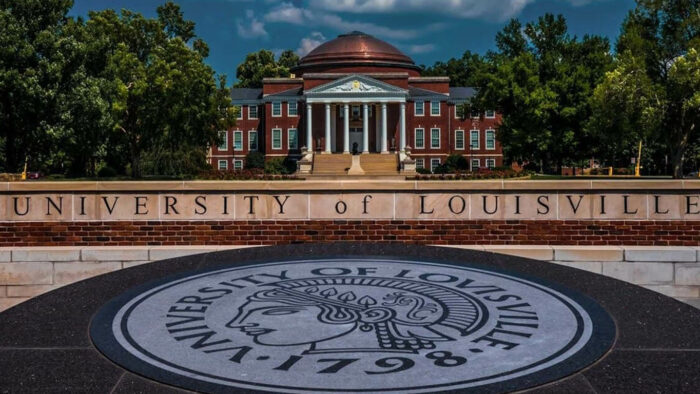 "The Managerial Analytics Certificate presents a great opportunity for current or aspiring managers to gain an understanding of how data analytics can help improve and grow a businesses. Graduates will be empowered to drive strategy and inspire effective decision-making through data. The credits can also be rolled into our MBA programs—a truly powerful combination for business managers of the future."
TODD A. MOORADIAN, Ph.D.
Dean, College of Business