100% Online
Franchise Management Certificate
Own your future. Discover the franchise know-how.
We'd Love to Hear From You!
Whether you're curious about the format, certificate features, or even the instructors, we're ready to answer any and all questions.
You're In this For Yourself
Not by yourself
Offered 100% online, the Franchise Management Certificate* delivers critical insights and practical knowledge around the fundamentals and core skills of franchise management, empowering you to embrace your full potential and succeed as a franchise owner.
Regardless of whether you're just getting started as a franchisee or looking to expand an already growing enterprise, this certificate will enrich your franchise management knowledge through courses in franchise law, human resources management, finance, strategic planning, and more.
* Bachelor's degree required
Program Overview
With Kathy Gosser
Program Highlights
Franchise Management Certificate
Finish in as little as 2 semesters with only 6 courses and 5-week terms
Take the courses in any order
Develop skills and knowledge needed to acquire, run, and grow a franchise business with courses designed in partnership with industry executives
Learn from instructors with extensive experience in the industry
Connect and network with other franchise professionals across the industry
Learn on your own time and in your own space—100% online format gives you 24/7 access to classroom and course materials, and enables you to complete the program anywhere you have an internet connection
Get a jump start on your MBA—100% of credits earned in the certificate program apply to the completion of your UofL MBA*
Boost your professional credentials by earning 250 credits toward the Certified Franchise Executive™ (CFE) designation from the International Franchise Association with each completed course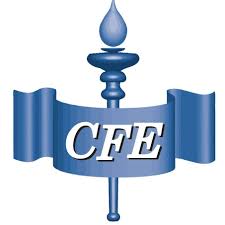 *separate application into the MBA required
FRANCHISING
CAREER OPTIONS
Franchise ownership is your pathway to entrepreneurship. According to recent statistics from the International Franchise Association (IFA), the franchising industry has more than 740,000 franchise operations in the United States, employs nearly 8 million workers, and contributes more than $400 billion to the gross domestic product. The franchise industry is outpacing the growth of the overall economy and is projected to grow even more in the coming years.
Franchise opportunities are available across many industries including food, hospitality, automotive, education, health, home services, retail, and more. By completing this program, you will develop the expertise needed to start your own franchise business, expand your current enterprise, or position yourself for a leadership role in a franchise organization.
Opportunities for career growth in franchise management are endless. Reach out for more information today to find out how we can help you take the first step.
AACSB Accredited
High standards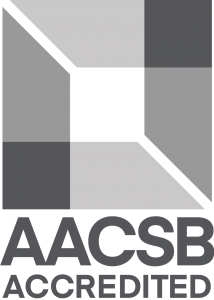 Earn your Franchise Management Certificate from the AACSB Accredited UofL College of Business for lasting credibility. The AACSB sets high standards and only the top 15 percent of all business schools in the nation are accredited.