As a wine enthusiast myself*, I am of course thrilled to be living in the wine capital of France. And I'd be lying if I said Bordeaux's rich history of wine wasn't a deciding factor when selecting a study abroad exchange. There are countless different ways for international students and foreign travelers to absorb the knowledge and delight that the Bordelais wine industry has to offer. Below, you'll find descriptions of my most wine-centric experiences, all of which I highly recommend!
Make Like a Scholar and Study Wine
Incorporate wine into your academic life by enrolling in business electives. Examine and analyze the oenological industry. By studying Wine Marketing, I was able to gain major specific credit all while learning of the fascinating ins and outs behind Bordeaux's wine economy.
Fine or Fair Dining
Wine is an integral part of la vie en France, especially for the Bordelais, especially when paired with great food. A glass of red sipped with a delicious dish is both routine and celebrated. One of the best ways to immerse yourself into the world of wine is to simply partake! Taste and discover for yourself! Treat yourself to a prestigious grand cru classé at a one of Bordeaux's finest restaurants or go the more affordable route and order from la carte du vin at a casual apéro bar. A personal favorite of mine is the Vintage Café, featuring an ambient atmosphere, fantastically low prices, and cozy outdoor seating with a view of la Garonne.
Tour La Cité du Vin
La Cité du Vin is an absolute must see! This interactive museum will expand your wine vocabulary tenfold. Rise to the top floor and finish your tour with a rare, affordable tasting of an awarded wine of your choice.
l'Intendant Grands Vins de Bordeaux
Take a gander up the narrow spiral staircase of this renowned wine cellar. Feel free to just browse; looky-loos are welcome. The boutique is an attraction in itself, trading bottles upon bottles of terroir specific wines. There's a bottle for everyone. Some are dry reds. Some are sweet whites. Some are novelty sized, both small and large (well massive really, you'd need a trough to drink bottles of that size). Some are priced at shockingly high numbers, literally climbing into the millions. And some are promoted as staple Bordelais souvenirs. Before you go, be sure to catch the view of Bordeaux's Grand Theatre from the highest story. It makes for an Instagram-worthy shot.
Châteaux of the Bordeaux Terroir
One of my most memorable excursions from Bordeaux includes a sunny day spent in the village of Saint-Émilion. Here, I toured the marvelous grounds of Château de Pressac. There are countless more châteaux within the borders of Bordeaux's wine production region. You can tour the cellars and vineyards of these castles for a fair price, where a travel guide and wine tasting is always included.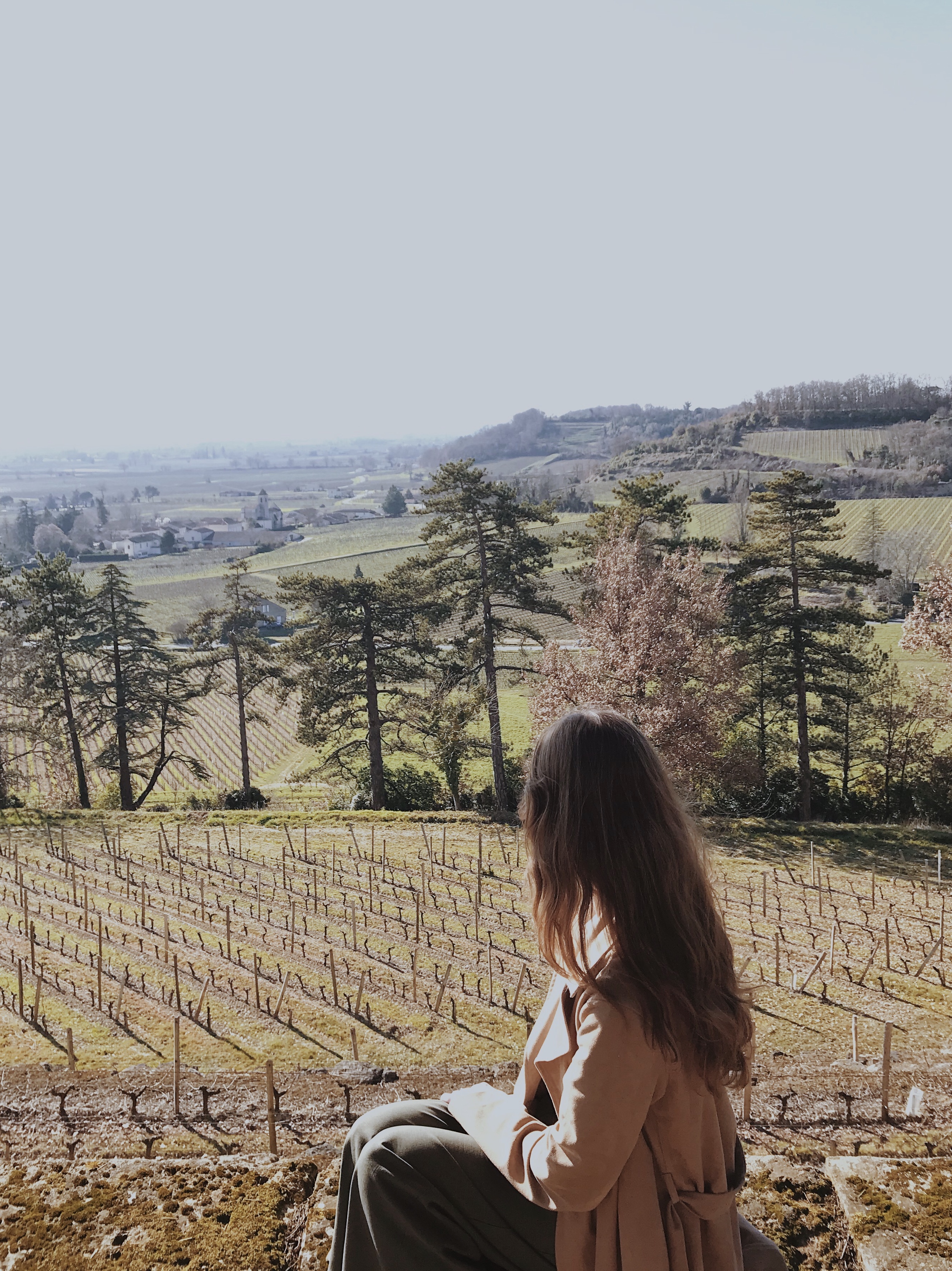 * Please note that due to the US's restrictive federal regulations, I have only consumed wine in countries where in which I was legally of age