Hello, my Name is Nicole Miro and I have been in Shanghai for almost 5 weeks.  I'm currently studying at Shanghai University. First of all, my overall experience here has been wonderful. I got a Chinese roommate who speaks english and mandarin fluently, so she has been helping me a lot. Further, having a Chinese roommate have given me the opportunity to learn a little more from their culture, language, places to visit, clubs and restaurants.
If you are in Shanghai or you are planning to visit it, here are some recommendations that can make enhance your experience.
Places to visit:
The Bund: is the famous waterfront that is regarded as the symbol of the city. From there, you can see all the main and iconic buildings of Shanghai. The best time to visit it is between 6:00 pm and 10:00 pm, when all the lights of the city create the perfect environment for a picture. If you don't get a picture there at night, then your trip to Shanghai doesn't count. Also, at this place you can find "the Bund Valentine Wall", a wall covered with flowers which makes it a perfect spot for pictures.  
Oriental Pearl Tower: is a 468 meters high television tower consider one of the tallest buildings in Asia. Unlike any other building, the most important attraction of this tower is not really it's high but instead it's unique architectural design. Besides this, it offers different activities and tourist attractions in its inside: from restaurants, a virtual reality roller coaster to an incredible view of Shanghai. It is IMPOSIBLE TO MISS.
Shanghai Ocean Aquarium: this aquarium is really small compare those ones in USA. However, Its exhibitions are really unique and different from any other. I LOVED IT.
Fake Market: if you come to China, you need to go this kind of market. There you can find everything you ever imagine, from luxurious brands to technology products for a cheap price. Don't pay more than 600 CNY pear each thing. Try always to bargain and get the lowest price as possible. BTW: it is located inside the metro station at the Shanghai Science & Technology Museum station in Line 2.
Yuyuan Garden: is one of the most famous garden of the Republic of China designed in the years of the Ming Dynasty. The park occupies about five acres and contains the basics of Chinese gardening.
Food and Restaurants: this area have been a little difficult for me because I'm allergic to sea food and I can't eat spicy. So, in my efforts to find good places to eat, I have found several and these are a few of them:
1001 Nights Restaurant: it is a good place is you like Arabic food and hookah! They have different salads, meats and dishes to share if you go with a group of people. It is located in Hengshan Rd., Line 1. (Accept VISA and MasterCard)
Bodeguita del Medio: A Cuban restaurant in Hengshan Rd., Line 1. The food is just amazing and if you are Latino or love Latin/Caribbean food as me, this can be your perfect option. I recommend you to order ropa vieja and rice with beans. Oh! don't forget the piña colada.
Pizza Express: located in K11 Art Mall, has the best pizzas of Shanghai. The best of this place is that its menu includes different flavors and styles that fits different tastes. It is really cheap, around 60 CNY per person! (Accept international Cards)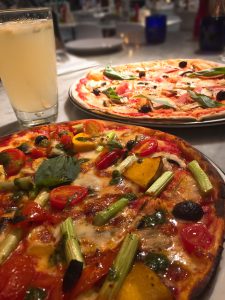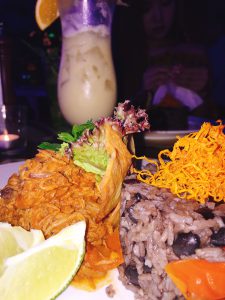 Hope everyone is having a great experience, if you want to know more about mine follow my personal blog on Instagram @piccolomondoblog . SEE YOU THEN!