I studied abroad in Barcelona, Spain and loved it! Study abroad isn't just about surviving, it's about thriving – not just being a tourist, but learning to call a new place home for a few months, making new friends, adapting to a new culture, and traveling to new locations. Here are my top 10 tips for surviving AND thriving abroad: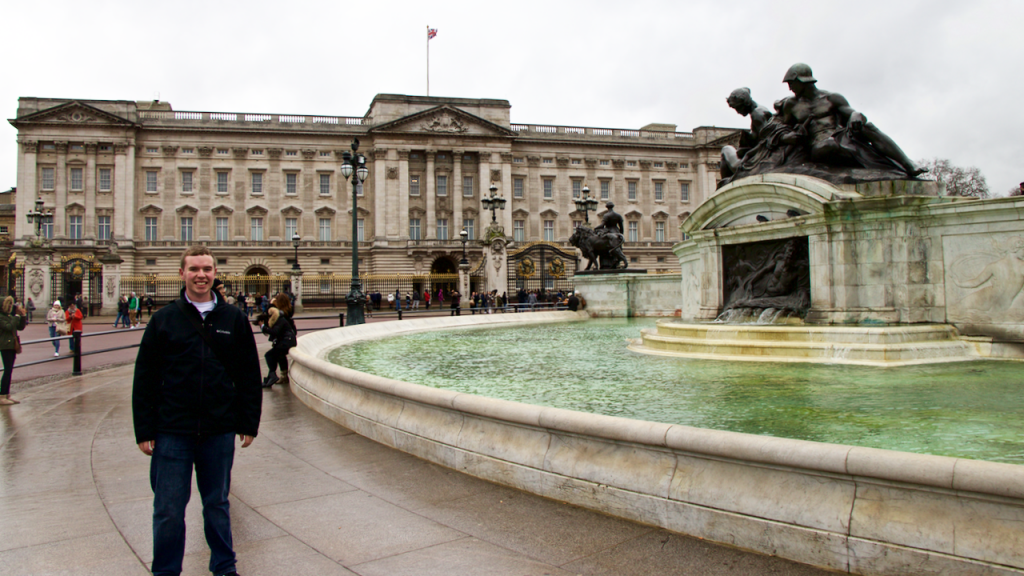 10. Open a Charles Schwab checking account. 
Open a High Yield Investor Checking Account with Schwab at least a month before you leave the US. Schwab is one of the only banks that offer a checking account with out any international transaction fees (most banks charge 1-3% on each transaction). Additionally, you can use any ATM worldwide to withdraw money for free and Schwab will reimburse fees charged by ATM owners (ATMs generally offer the best exchange rate). You will receive a couple of checkbooks and a debit card with a chip, which is required for most foreign transactions. They provide 24/7 customer service and best of all, the account is completely free with no monthly or annual fees. The account is FDIC insured and you earn 0.06% APY (variable rate) on any balance.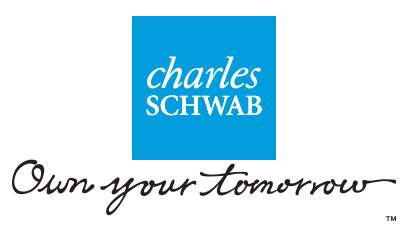 Additionally, they automatically give you a brokerage account, allowing you to invest in the stock and bond markets (Charles Schwab is primarily a brokerage company). There is no minimum balance on either account, so you do not have to use the brokerage account. To fund the account, you can make ACH transfers between your primary checking and savings accounts and your Schwab account. These transfers are free and usually take 3 business days to clear.
http://www.schwab.com/public/schwab/banking_lending/checking_account
9. Look for a local cell phone plan and use Skype for international calls.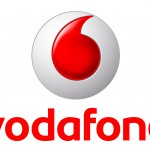 This will depend on where you decide to go, but in Barcelona, I found a great deal. I have a prepaid plan with Vodafone with 1.5 GB of data and 50 minutes of calling for €15 per month. When I purchased the first month, they did not charge me for the SIM card, which works perfe
ctly with my unlocked iPhone 5s. Each month, I go to a Vodafone store and pay €15. This month, they gave me 1.5 GB of extra data for free! When I leave, I don't have to return the SIM or cancel the plan since it is prepaid. Texting and international calling is not included; however, everyone in Spain uses WhatsApp instead of regular texting and Skype has really good rates for international calling when you must call a landline or a d
umb phone.
The takeaway: do your research before you go and when you arrive, find the best ways for you to stay connected. If you plan to use your personal cell phone with a local SIM, make sure it is unlocked by contacting your service provider! I have an iPhone 5s with Bluegrass Cellular (partner with Verizon) and it was already unlocked.
8. Take advantage of excursions planned by your program.
Planning travel on your own is difficult and even more so with a group of friends because of the coordination required. Take advantage of the excursions offered by your study abroad program because you don't have to do any of the work and many of them are included in the price of the program!
This is especially true if you want to travel to more challenging, risky, or remote destinations. For example, my program is organizing a trip though Morocco over Spring Break – a perfect destination to join an organized trip, rather than organizing one on your own. The trip is all-inclusive and costs €600, but the price is well worth it. We will travel to the desert in 4×4 jeeps, camp in traditional tents, ride camels, and travel to several cities. In previous trips, my program has included special guided city tours; wine, cheese, and cake tastings; and other activities that I probably wouldn't find on my own.
7. Travel on your own.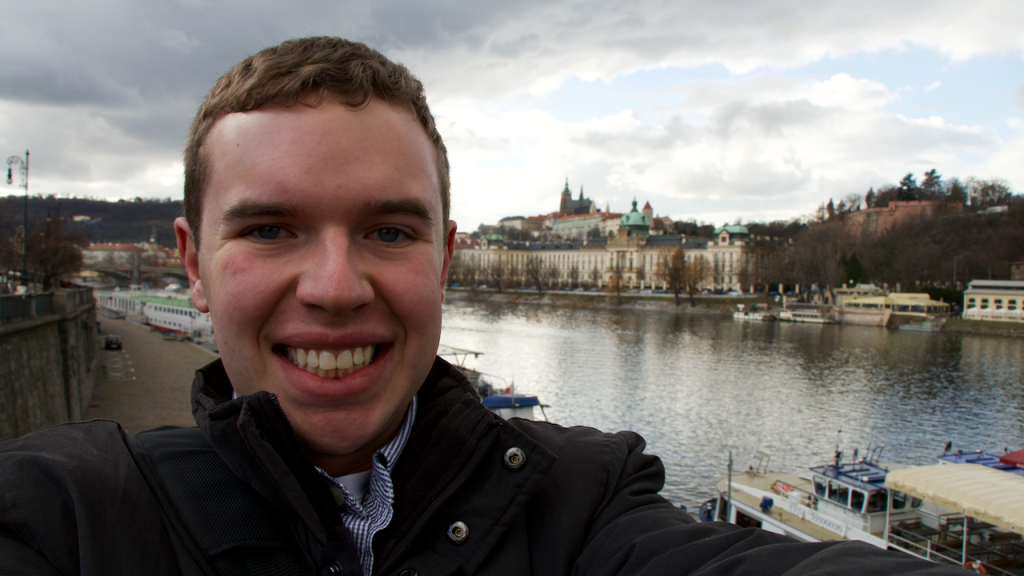 That said, traveling on your own is a great experience and has its rewards. You are forced to do your research about the destination, so you naturally become immersed in a new culture rather than floating in a bubble of American culture with your program friends. You are also more nimble, able to see and do more because you aren't restricted by the limitations of a large group. Note: traveling with a couple friends is also good. It's fun to share your experiences with other people and safer than traveling by yourself.
6. Before traveling, research the city, especially the metro/transportation system.
Every city and country has its quirks. Be aware of currencies and exchange rates, especially in Europe. The UK and Czech Republic are both in the European Union, but neither use or accept the Euro. Know that in London, trash is "rubbish" and the metro is the "Tube" or the "Underground." Also, build a working knowledge of the metro system, especially if you are traveling to a country where you do not speak the language.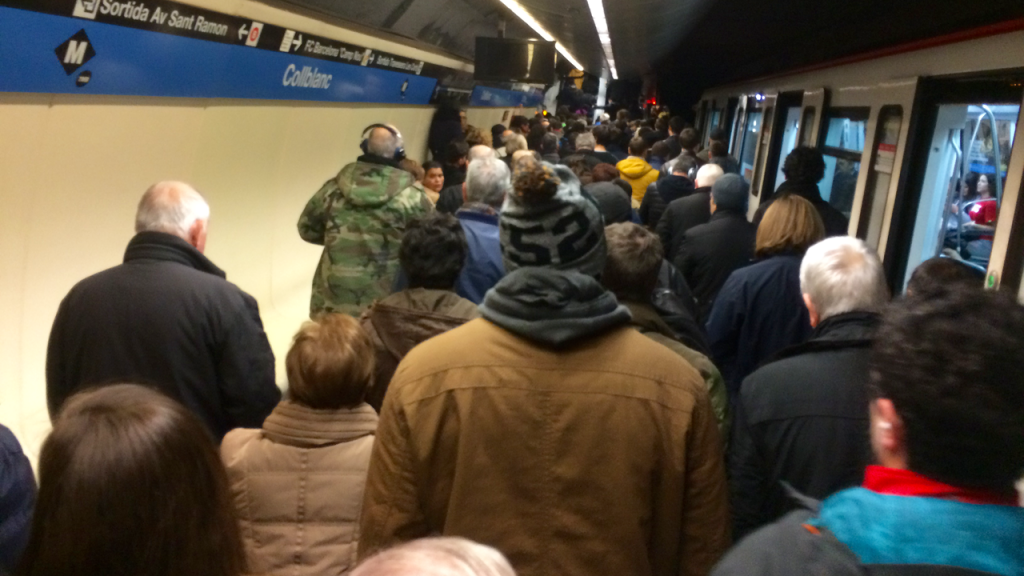 If I had not done my research before traveling to Prague, I would have been lost since they did not have clear instructions on how to use the metro in the stations. They have a great metro and tram system in the city, but their ticket system is much different than Barcelona, London, and Washington, DC. If you don't purchase the correct pass and validate it when you board a tram or enter the metro, you can be fined up to 800 Crowns on the spot and embarrassed in front of the locals.
5. Beware of RyanAir: the McDonalds of air travel.

RyanAir and other low-cost carriers make exploring Europe possible for students with limited budgets. Most of the time, a RyanAir or budget airline ticket will be the same price or less expensive than a train ticket to the same destination! But just like McDonalds, you get what you pay for:  minimal leg room, strict boarding and luggage rules, and forget about the free beer, wine, soft drinks, and snacks offered by Lufthansa (the Panera Bread of air travel).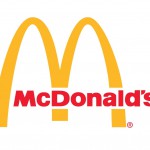 If you break any of the rules, you will face stiff fees or miss your flight. Also, you will often fly into a city 30 minutes to an hour outside of your destination city, so know how you will transfer into the city and how much that will cost. Will you break even if you pay a little more and use an airline that flies directly into the main airport of your destination? This will depend on the market, your destination, and how far in advance you book. Google Flights is a great resource to make these comparisons. Reference the articles linked below for really helpful information to make sure you have a good experience with RyanAir. Keep in mind, some of them are several years old and may have outdated information, so always reference the RyanAir fine print and policies before buying your ticket. You can get a feel for people's general attitude toward RyanAir from the article titles below; however, like many before me, I had a good experience and good customer service. The key it to be informed!
https://www.google.com/flights/
http://www.edreams.com/blog/ryanair-flight-tips/
http://thesavvybackpacker.com/ryanair-survival-guide-tips-for-flying-ryanair/
http://thepointsguy.com/2014/03/top-10-ways-to-survive-a-ryanair-flight/
http://www.cntraveler.com/stories/2012-09-04/ryanair-cheap-flights-baggage-cheat-sheet-tips
4. Get to know the locals: church, homestay, classes, restaurants, professors, etc.
This will enrich your time abroad and help you fully immerse yourself in the culture. One of the best parts of studying abroad is connecting with others and discovering differences and similarities in cultures and worldviews. I have visited three different churches during my time in Barcelona and each time, I met people who shared my love for Christ even though we had differences in theology and perspectives on corporate worship. In my homestay, I enjoy hearing about my host parents' experiences and perspectives on the vast changes in Barcelona over the past 30 years. Classes are a great place to get to know locals and study abroad students from other countries and just like in the US, getting to know your professors is important and rewarding.
My International Management professor spent many years working for PWC (one of the Big Four accounting firms) in several different countries. I have really enjoyed talking with him about his experiences in assurance, advisory, and tax because I am very interested in public accounting. Restaurants are also a great place to meet people, practice the language, and learn about the culture. I go Subway once a week because they are one of the few restaurants open for lunch before lunch hour (1-4pm) when I have class. I have gotten to know the franchise owner and learned that he emigrated from Venezuela and now owns 20+ Subway franchises throughout the Catalonia region in Spain.
3. Use Pocket Earth.
Pocket Earth is the best, most valuable app that I have ever used. It is a maps program that works offline by using your phone's GPS and allows you to drop color-coded pins with different symbols. That sounds boring, so why is it so great? When you travel outside of your host country, you probably won't have data and wifi is much harder to find than many assume. Before you leave your host country, you zoom in on the places where you will travel to download the map data. Many public pins will download too, showing you public transportation routes, metro stops, hotels, attractions, restaurants, hospitals, etc. Then, you can enter the addresses of your hotel/hostel, the airport, restaurants, and all of the sights that you don't want to miss during your trip and drop pins on each location.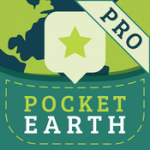 When you arrive, you will be able to easily navigate the city, enjoying your time rather than struggling with a paper map and making yourself a target for pickpocketing and other crime. If you find a cool place or need to remember where your tour bus is parked, you can drop a pin to find your way back. This also allows you to freely wander the city without getting lost. You can also turn on the tracking feature to see where you wandered during the day and how far you walked. If you have friends who are traveling to that city you just visited, you can export your pins for the city and they can import them into their Pocket Earth app!
2. Always have a charged phone and carry a copy of your passport.
Pocket Earth is great, but it is useless if your phone loses charge so monitor your charge level throughout the day. Always know how to find your way back to your hotel or meeting point if your phone loses charge or your phone is stolen. Also, always carry a copy of your passport. The only time you should carry the actual passport is during travel to other countries and whenever you know that you will have to provide official identification (hotels, banks, phone stores, etc.). If you get all the way to the phone store, but didn't bring your passport, ask if they will accept a copy of your passport or a drivers license as ID, sometimes they will!
1. Be flexible.
Changes in flight plans, closures of museums and popular restaurants, bad weather, and more will challenge your plans. Some adventures will not live up to what you expected and others will be greater than you imagined. To thrive abroad, you must be flexible, always open to a new adventure and willing to learn something new every day.