ATTENTION: UofL Graduating STEM Majors
Master of Science in Business Analytics (MSBA)
No GMAT required! Automatic Admission with Qualifying GPAs
ENROLL TODAY
Emerge Better
Ready to Compete
No GMAT is required to enroll. Plus, automatic acceptance for UofL Business or STEM* majors with GPAs of 3.2+.
The economic impact of the COVID-19 pandemic is causing mass unemployment  – right at the time when you are planning to enter the workforce. Use this time of waiting to gain the skills and credentials you'll need. Emerge better than ever and ready to compete at a higher level.
*Science, Technology, Engineering, or Math
THE HOT JOB OF THE 21ST CENTURY
IN DEMAND. HIGH SALARIES.
Become a data scientist in just 13-months. Gain analytical expertise and real-world business savvy. Take advantage of a rapidly growing need for analytics experts.
The UofL MSBA is designed to accelerate your learning so you can build high-level expertise now.  Entry-level jobs are for other people.  Transform yourself into an expert and go-to leader for strategic insights in your organization and a top choice for any employer.
Data science – rated one of the hottest careers for the next 10 years by the Harvard Business Review
Program Highlights
Competitive 11-month paid internship for qualified candidates
Learn analytic tools: Python, R, SAS, SAS Enterprise Miner, Tableau
Gain analytics skills/techniques: Data mining, data modeling, data visualization, discrete choice modeling, machine learning, prediction algorithms, programming, statistical analysis, textual analysis, web scraping
Graduate with both a Masters in Business Analytics and a SAS Data Analytics Certification
Expert faculty who are experienced in the industry and in the classroom
Professional career coaching with our Lifetime Career Support Promise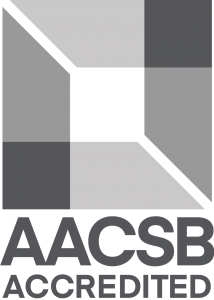 Get your MBA Online from the AACSB Accredited UofL College of Business for lasting degree credibility. The AACSB sets high standards, and only the top 15 percent of all business schools in the nation are accredited.

The program has been SAS Certified, designating that the curriculum meets the standards for awarding all graduates a SAS certification.