So, I am a few days back from Istanbul and finally have shaken off my jetlag from the 13+ hour flight. I wanted to wait until I got back so I made sure my blog post included eeeverything! To begin, I (of course) had the time of my life and am already missing Istanbul and Turkey so so so much. Not to sound like a travel brochure, but the people and the city are so..exotic. So cultured and so..well, beautiful. The country is over 95% Muslim but secular, which offers so much cultural range. Turkey is also nestled right inbetween Europe and Asia, which leads to a melting pot of both cultures. Istanbul is actually divided by the Bosphorus into the "European" side and the "Asian" side. But enough with the facts, let's talk about the fun things.
First and foremost — THE FOOD!! Although I am not one for meat, I could not pass up trying a fresh fish sandwich or a donor kabob. Both were sold for about 2 lira or about $1.20 — perfect! The desserts were also MORE than decadant. Turkish Delights, of course, dominated most of my diet. You could buy a huge piece of tiramisu or a small cake for about 4 lira ($2.40). I only saw regular ice cream about once or twice, but "dondurma" was EVERYWHERE! Dondurma is a very very stick ice cream, one that I can only guess is made from the combination of marshmallows and cream. The juice and tea was to die for too. Black tea is sold everywhere for about 60 cents. On boats, on street corners, in every single shop. I've had everyone from owners of a shoe store to people on the street offer me a cup of tea. And if a Turkish person offers you a cup of tea, you absolutely cannot turn them down. The best way to describe it is an offer to sit and drink tea is like them sending you a Facebook friend request. There is also fresh juice everywhere you go! On every corner, there is a juice stand. I got very spoiled starting my days with fresh squeezed orange or apple juice.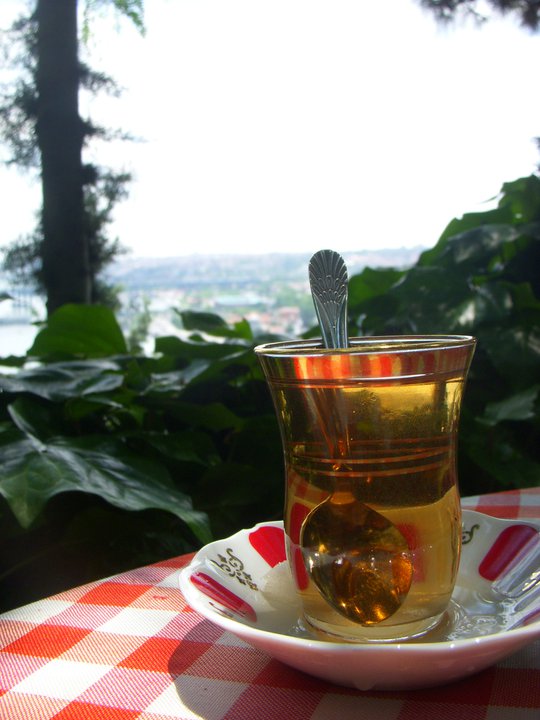 Black tea in the traditional "tulip cup" — perfect after our long hike!
.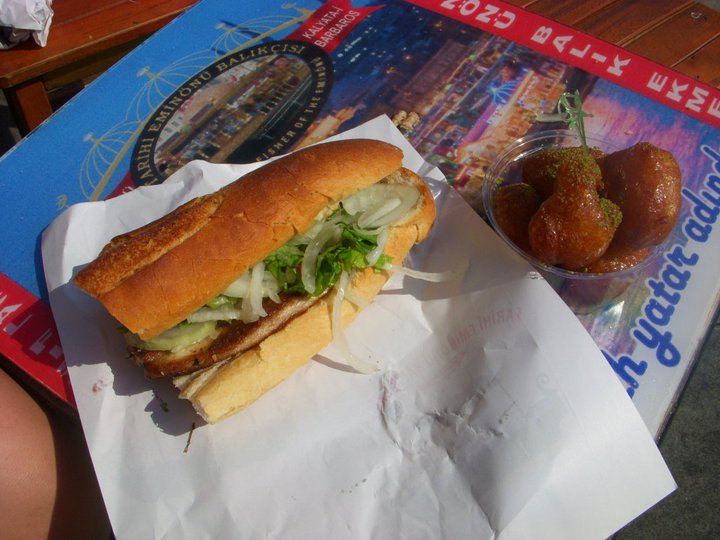 fish sandwich with fried doughnuts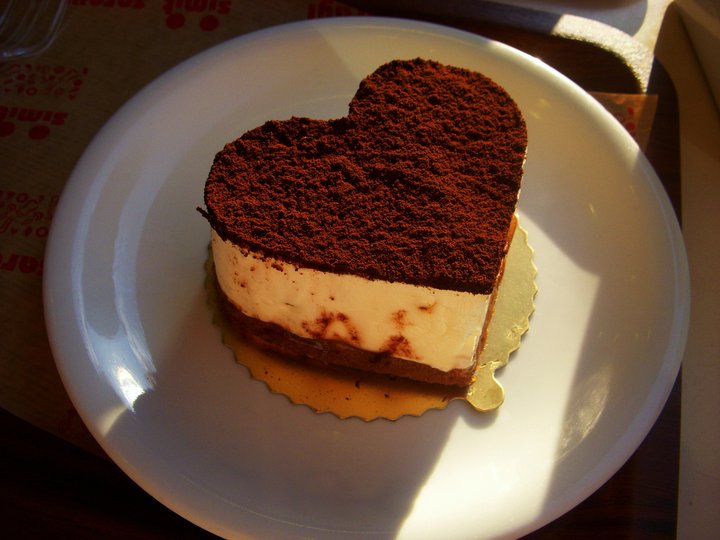 Tiramisu!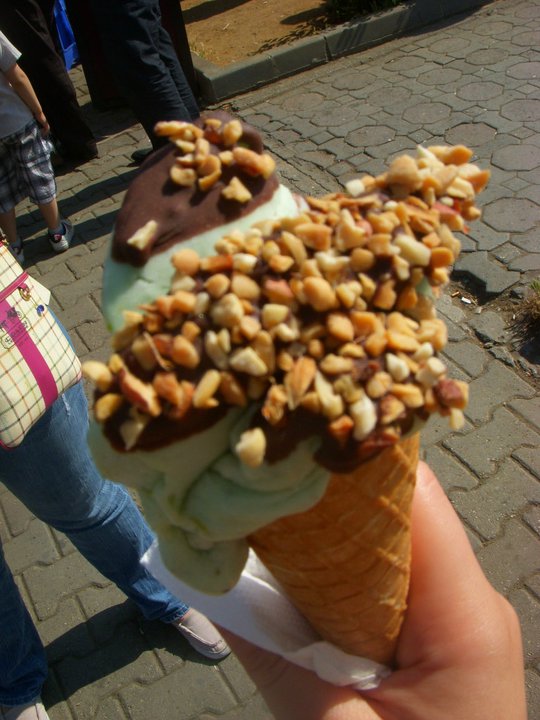 Dondurma!
The travel is also something that definitely made an impact. First and foremost, Istanbul has about 16 million people. I didn't believe it when I went over there but as soon as I left the airport, I had no doubt in my mind. 16 million people and two sides of a city divided by a river with only 2 bridges and ferries to get across definitely poses…a problem. We only took the bridge twice, on our way from and to the airport. Every other time we took the ferry. The ferry itself was wonderful and I never got tired of taking it! But to get to the ferry was also a challenge. Yeditepe University was on the outskirts of town (this is the last year they are having the program there) so to get to the ferry we had to take about an hourlong public (very very crowded) bus ride. We were on the Asian side and not a whole lot goes on there, so almost everyday included a trip to the European/main side.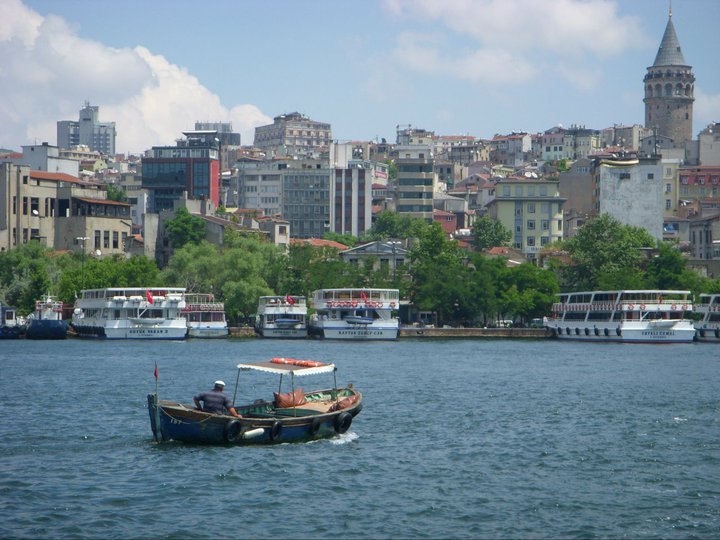 View from the ferry
And finally, I have to talk about THE SITES! From taking a weekend trip to Ephesus and Kusadasi, to the mosques and Hagia Sophia, to the Tokapi palace and everything inbetween, it was breath-taking. The city is on a foundation of so much history that there are still things I want to go back and see. Taking a Turkish bath in a 300-year-old bath house was definitely a highlight of the trip as was being let in to the Catholic churches by local monks. I cannot describe in words the beauty, so I will let the pictures.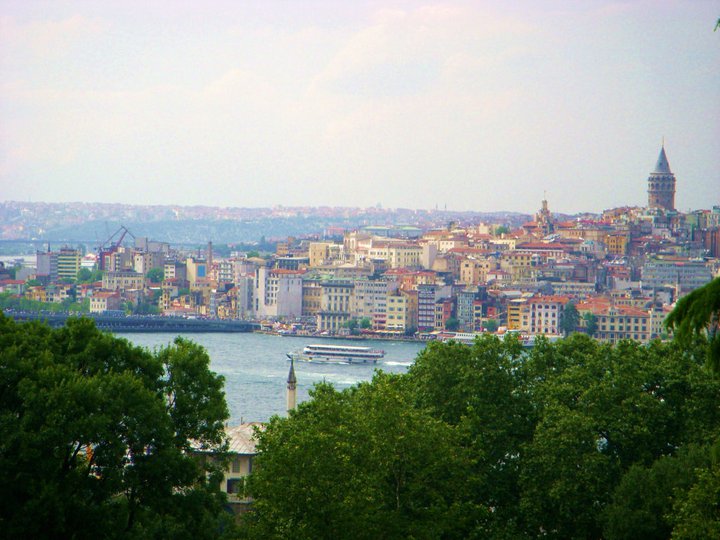 View of the city from Tokapi Palace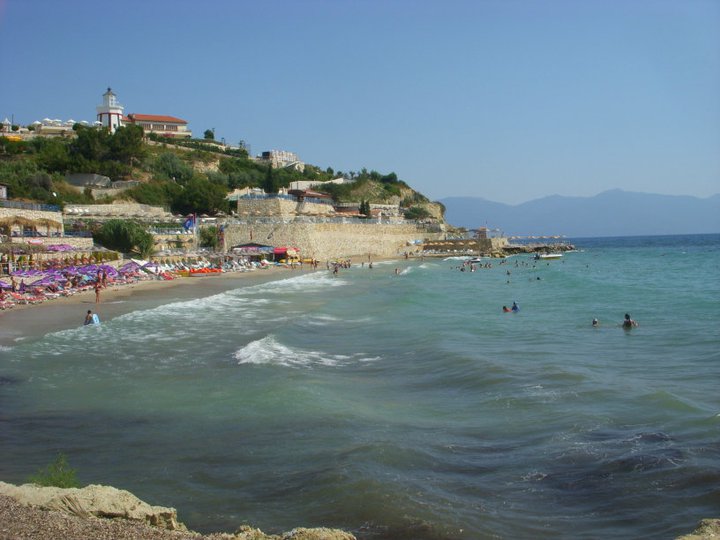 Kusadasi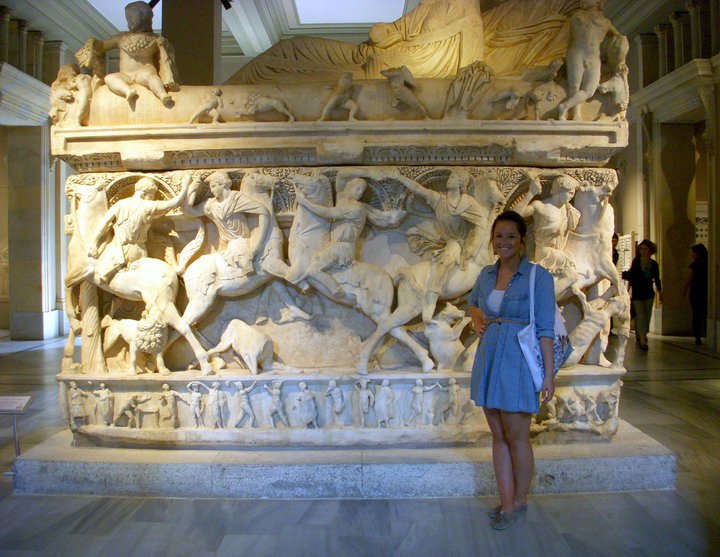 Archeology Museum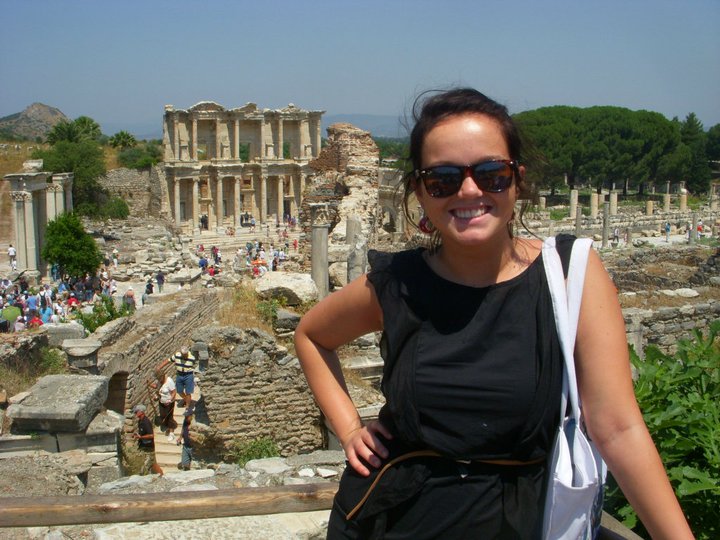 Ephesus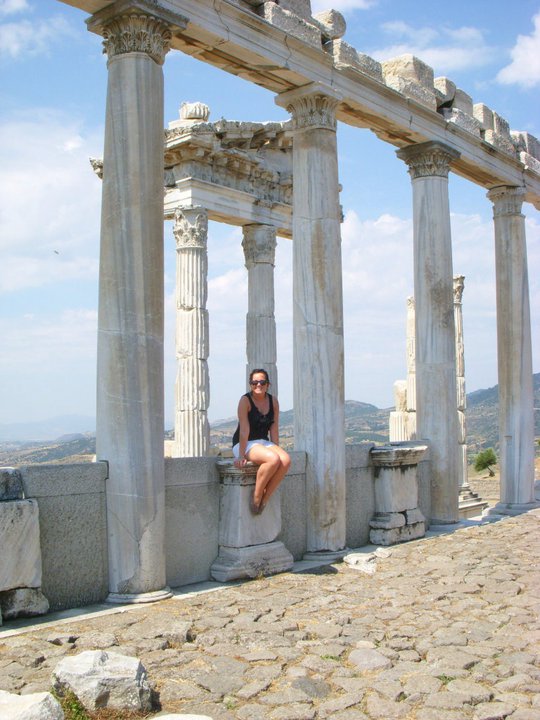 Acropolis of Pergamum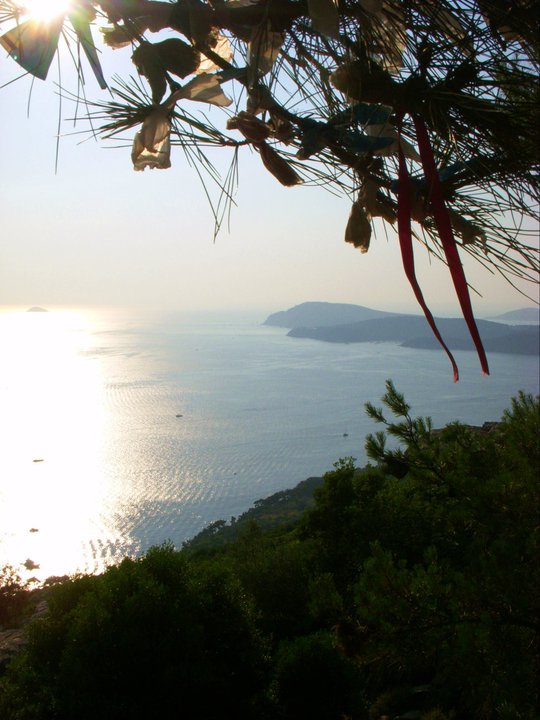 View from top of Princes' Islands
 Overall, the trip was incredible. I will go back to Istanbul. I think it needs to be on top of everyone's lsit of must see places. Istanbul still has my heart and will always be a bittersweet but wonderful memory.
xoxo,
Irma