Yesterday news broke out that the European Auto-maker, Opel, a division of GM, will not be sold by the American Automotive giant.  I found this to be especially interesting news, as an American currently residing in Opel's home state of Hessen, Germany.  Their headquarters in Rüsselsheim are a mere 30 minute drive from my flat.  General Motors cited Opel's significance in its future global strategy as a key reason to reject a potential sale to a Canadian or Chinese company.  According to Reuters, Opel held a 7.2% share in the European automotive market in August.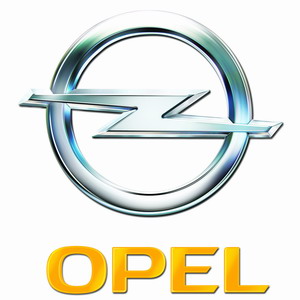 This represents the strength of the future plans for GM, and it's confidence in the future American and world economy.  President Obama's administration released a statement saying they had nothing to do with the decision not to sell, despite the US Treasury having an approximately 60 percent share in GM after all of the government loans to keep the company afloat.  Hopefully this and recently reported profits in Detroit will spur more positive action in the US stock market.
Conversely, German politicians, are more than irked in general about this announcement.  Angela Merkel, current German Chancellor, was taken aback by this surprise move by GM.  Juergen Ruettgers, the Minister-President from the neighboring state to Hessen, North Rhine-Westphalia, stated that "General Motors' behavior shows the ugly face of turbo-capitalism…"  It is possible that they have doubts about GM's abilities to procure funds to keep its European units stable.
In contrast, at Vauxhall in Britain, GM's other big European operation, workers and community members were relieved to hear that the Detroit company was not going to sell.  GM has stated, however, that these plans do not affect its current intentions to unload its Saab operations on a Swedish company.
It is these German-American news stories, whether positive or negative, that make me happy to be abroad and learning about another country's economic state.  Other recent tidbits of information that I have learned about my current state of residence include that it is where the element Hassium was discovered less than twenty years ago (and named for, despite a slight spelling change).  Hessen is also famous for being the home of the best German wine, from the Rheingau region.  I live dead center in the middle of this German anomaly: a region so enamored with wine in the middle of a country so reknown for its breweries.  And naturally, although I have admittedly not thought a lot about specific American historical events since middle school, Hessen is the origin of the famous Hessian mercenaries which George Washington crossed the Delaware to surprise attack on Christmas Day during the American Revolution.  Without these men we as Americans would be without one of the most iconic American paintings.  Ain't history great?