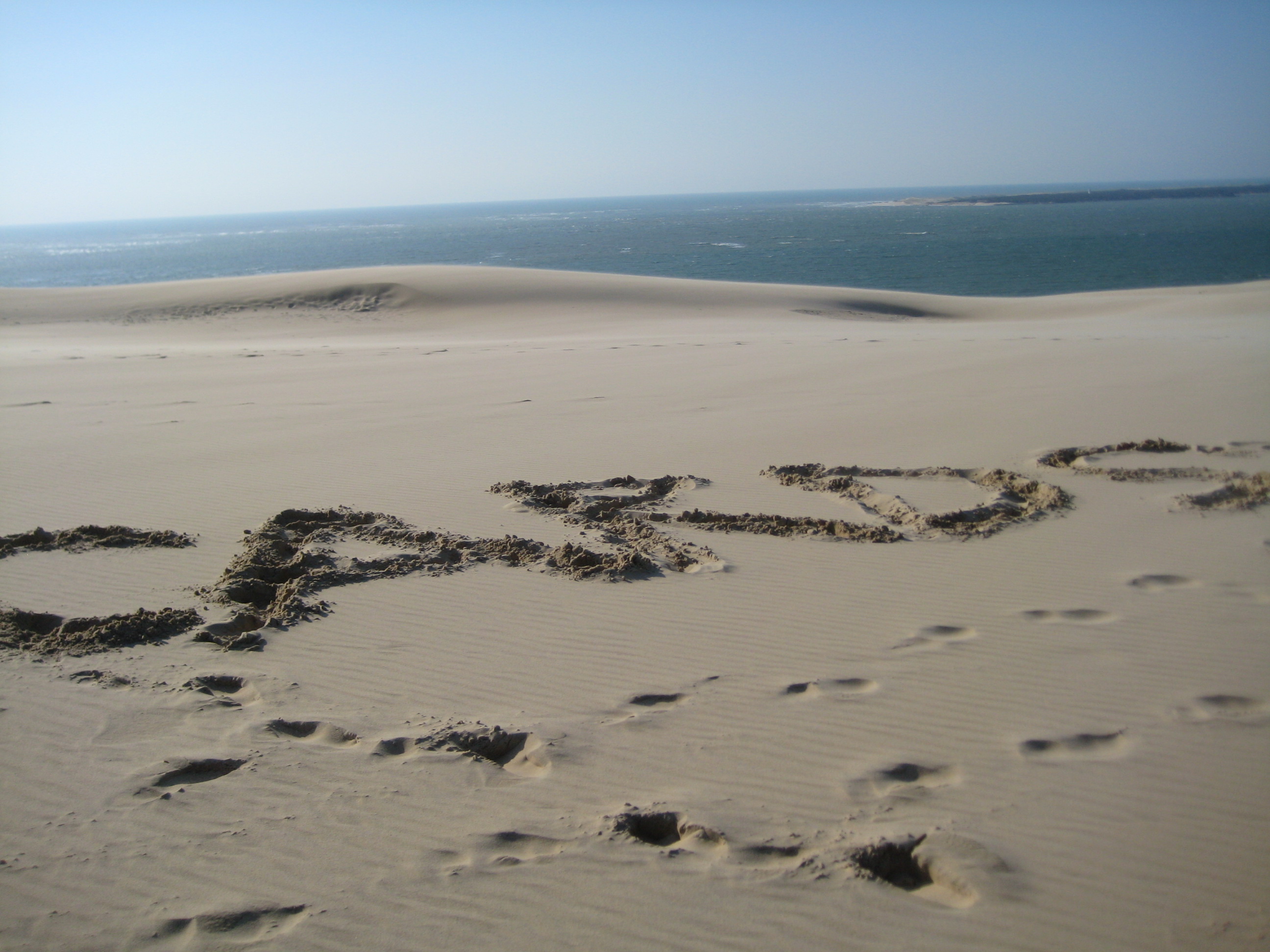 We are now at the end of March, and I can't believe half of my study abroad experience has already past. I have gone on many wonderful trips, but I am still planning more. This month, I went to Ireland and Paris for a week. I started the week in Dublin and then went to Galway, then spent a weekend in Paris. I was actually in Dublin for St. Patrick's day, and that was a great experience. Dublin isn't necessarily a pretty city, but the people who live they are extremely friendly! We were approached by people with smiling faces the entire trip. Galway was the exact same way, but Galway is a very beautiful city. Our bed and breakfast was overlooking a bay, and we were only two kilometers from the beach. There, we also went on a tour of the Cliffs of Mohr. These cliffs were amazing to see. I would definitely go back to the Cliffs of Mohr, in addition to Ireland. The green grass everywhere in the country side is so beautiful and peaceful.
Once again in Paris, I met up with Clementine, our friend who came to Louisville on an exchange from Bordeaux. It was great to see her one night and spend more time with her, but I also met lots of her friends who had gone on study abroad exchanges all over the world. It was amazing to me that they had all experienced different things and had ended up to work in Paris together. Needless to say, I had many great conversations with them that night and hope to see them again the next time I go to Paris.
This past weekend, I went on a trip with three of my roommates to the Great Dune of Pyla which is the highest dune in Europe. It was actually only an hour away from our house, so it was our Sunday afternoon activity. It took me awhile to get to the top of the dune (and it was a work out!) but once we got to the top, it was beautiful! We spent some time walking around on the sand, and then went to the beach below at Arcachon to eat some crepes. One of the things I have found I love about France and most of Europe is that you can get anywhere pretty quickly. From Bordeaux, it takes us three hours to get to the mountains to ski, and it only takes us one hour to get to a beach! That is very different than the thirteen hours it takes us to get to Florida's beaches from Louisville!
I have included a picture of the Dune of Pyla in this post. We went on the day of a UofL basketball game, so I wrote "Cards" out on the sand to root for UofL! GO CARDS!