Turn your passion into a career
Equine Industry Program
When it comes to horses, we mean business.
Love Horses
build a career
The Equine Industry Program (EIP) at the University of Louisville is one of only a few undergraduate equine programs in the world housed in an AACSB accredited college of business. Here you'll learn the skills to develop your love of horses into a viable career. The goal of the Equine Industry Program (EIP) is to produce graduates with sound business knowledge. We're committed to all breeds and disciplines in the horse industry.
A mile and a quarter from historic Churchill Downs – in the heart of horse country, UofL is distinctively positioned to offer the study of equine business. No other institution is similarly dedicated to the combination of horse commerce, enterprise, and academics. An intense, four-year program, the EIP gives students the professional skills they need to succeed in the horse industry. Courses include: horse industry overview, equine economics, equine marketing, equine law, equine taxation, organization and administration of equine operations, equine financial management, and industry speaker series.
The program features: small class sizes, individualized advising and program planning, study abroad possibilities, and equine research opportunities.
Programs offered:
Careers and Outcomes:
Equine graduates are sought after for their business expertise in addition to their passion for the horse industry.  Solid business knowledge they get at the University of Louisville College of Business sets them apart in careers such as barn/ranch managers, digital specialists, equine insurance, breed management, equine marketing, racing commissioner, simulcasting, and more.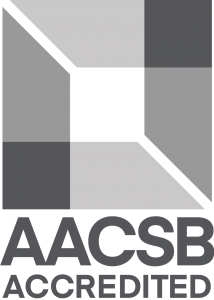 Complete the form above and we will get back with you to answer your questions.
LEARN MORE TODAY