Certificate
Strategic Communication
Eliminate the guesswork in leading teams in a fast-paced and changing business world.
ENROLL TODAY
Learn more about the Strategic Communication Certificate
Online and In-Person
Certificate
Be the leader everyone wants to work for. Gain the ability to apply groundbreaking strategies to solve your leadership challenges while receiving personalized feedback from our communication experts and highly-trained facilitators. Transform your leadership through great communication strategies and become the example of great leadership within your organization.
Certificate Details
Flexible structure
COST: $1000
Online Bootcamp:

4 hours self-paced

online (completion required before enrolling in Challenge Courses.)
Challenge Courses 1/2 Day In-person
These courses can be taken in any order
8:00 a.m. – 5:00 p.m. est
Topics:
Online Bootcamp
Upon sign-up, attendees will gain access to the online Strategic Managerial Communication Bootcamp. This Bootcamp will introduce attendees to critical competencies and the foundational principles underscoring the numerous communication strategies embedded throughout the certificate.

 

This module will require pre-work submissions before participating in the challenge courses.
Portions of the pre-work will be used to construct and enrich the challenges that each attendee will address during his/her time in class.

 

Upon conclusion of the Bootcamp, participants are immediately eligible to register for any upcoming challenge course.

 
4 Challenge Courses
Participants must complete all four courses to receive the certificate, but scheduling will be strategic and paired, allowing attendees to complete two courses in one day.

 

All courses will be offered a minimum of twice a year (pending demand).

 

Courses will be offered at University of Louisville Shelbyhurst Campus.

 

Upon conclusion of the Bootcamp and all challenge-based courses (3 days total), a certificate will be awarded.
Who?
Designed for Managers
This certificate is designed for current and future managers who seek to lead others through modern organizational challenges via strategic communication. With up to 85% of professional work requiring collaboration, sophisticated communication skills that can be directly applied to solve dynamic and complicated problems is extremely important for leaders or those seeking leadership opportunities. 
Why?
Unique format
Expert Educators
Proven Curriculum
Built on the foundations of the University's internationally-recognized business communication program.

 

Developed and facilitated by UofL faculty who have extensive backgrounds, research, and experience with the subject.

 

Designed to be oriented toward problem-solving, with real time feedback to evaluate effectiveness.

 

Created from research and interviews with executives to identify and address complicated challenges facing modern organizations.

 
Course
Details
Strategic Communication Bootcamp (asynchronous, online)
By the end of this session, attendees will be able to:
Implement two guiding communication principles across multiple modalities.
Apply four communication competences to diverse situations and contexts.
Recognize constraints and barriers that restrict optimal communication effectiveness.
Articulate communication challenges related to change, conflict, generational differences, and feedback using a strategic and analytical lens.
Challenge 1: Communicating Change
By the end of this session, attendees will be able to:
Calibrate change messages around contextual variables and diverse audiences.
Use receiver-centric communication strategies to predict reactions to change messages.
Tailor messaging to reduce resistance by balancing transparency and strategic ambiguity.
Develop processes for delivering/following-up on change messages to improve outcomes.
Challenge 2: Communicating Conflict
By the end of this session, attendees will be able to:
Distinguish between constructive and destructive forms of conflict communication.
Diagnose organizational conflicts using emotional intelligence and perspective-taking.
Leverage goal-oriented and receiver-centric communication to improve conflict outcomes
Implement "win-win" conflict solutions using innovative communication strategies.
Challenge 3: Communicating Across Generations
By the end of this session, attendees will be able to:
Identify generational friction points that disrupt the dynamics of age-diverse teams.
Recognize warning signs of problematic performance related to generational differences.
Improve cross-generational cohesiveness within teams by reducing miscommunications.
Foster team synergy that promotes mentorship and open feedback across generations.
Challenge 4: Communicating Feedback
By the end of this session, attendees will be able to:
Identify effective and ineffective feedback in top-down and bottom-up communication.
Apply the five characteristics of effective and descriptive feedback in diverse situations
Create a feedback implementation plan that includes priority action items for recipients
Adapt feedback strategies around development needs and receiver-focused variables.
Meet the Instructor
Zac Goldman, PhD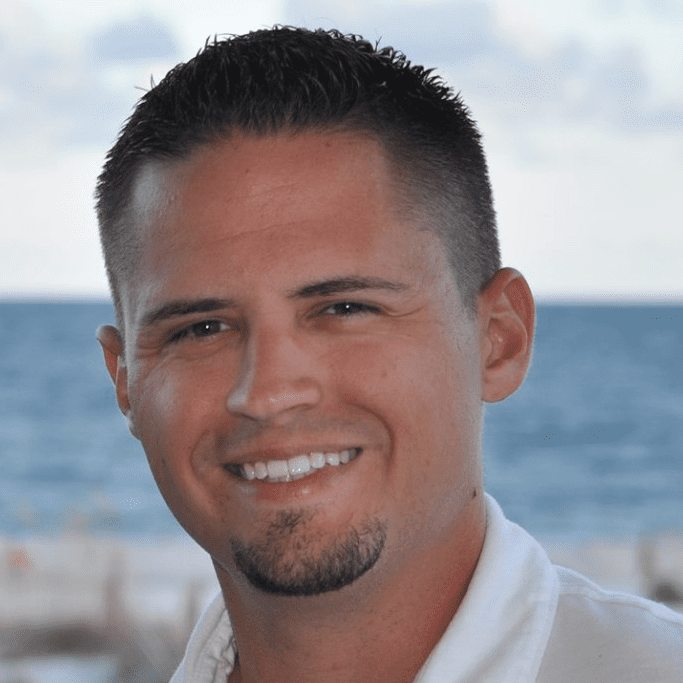 Dr. Zachary W. Goldman (Ph.D., West Virginia University, 2015) joined U of L's College of Business in the Summer of 2018 as an Assistant Professor of Business Communication in the Management Department. Previously, Dr. Goldman was an Organizational Communication professor at Illinois College near Springfield, IL where he began consulting local organizations in addition to teaching during 2015. Zachary has taught nearly a dozen courses dealing with strategic managerial communication, business communication (oral and written), and storytelling with data. He has successfully consulted multiple organizations across several different industries on topics including leadership, business writing, employee engagement, effective communication, feedback, decision-making, training and development, conflict management, group cohesion, workplace culture, communicating about safety, and diversity.