Project Management
More Success.
Greater Opportunity.
Develop the skills to be the go-to project expert.
ENROLL TODAY
Learn More About Project Management
PROJECT MANAGEMENT
BECOME THE GO-TO EXPERT
Learn from project management practitioners, network with other professionals, access project management tools and templates, and gain hands-on practical experience with UofL's Project Management Certificate.
Get started in project management at the University of Louisville. Sign up for a course today. We will help you learn the tricks of the trade and become a better project leader.
With the updates to CAPM® and the PMP® Exam this year, there is no better time to study with UofL Executive Education. Our instructors will offer the latest insights and test strategies to ensure you are at your best and ready for the new exam format.
We are committed to the well-being of our students, faculty, staff, and visitors and are complying with CDC COVID-19 guidelines with all of our Project Management courses. Enroll today!
PLAN
Your Blueprint to Success
Complete the Fundamentals of Project Management ($655) and Project Management: Practical Application ($1,960) seminars
Choose your session:
Spring or Fall sessions meet Thursdays, 6-9 p.m. (16 weeks)
The Summer Intensive meets Mondays and Thursdays, 6-9 p.m. (8 weeks)
The 2-day Fundamentals Bootcamp meets 8:30 a.m – 4:30 p.m. to give you a head start on completing your certificate.
In-person classes take place on UofL's ShelbyHurst Campus. By completing your certificate, you will fulfill the formal education requirements needed to apply for the Project Management Professional® (PMP) and Certified Associate in Project Management® (CAPM) exams. You will also earn a total of 48 hours/professional development units (PDUs)
Fundamentals of Project Management
Session Options
Project Management Practical Application
2 Different Session Options
PMP® Exam Facilitated Study
12-Week Seminar
CREDIBILITY
World Class Instructors

Our project management courses are taught by certified Project Management Professionals® who practice project management on a daily basis. Their real-world experience means you learn from professionals with a depth of practical knowledge and tools that apply to the Project Management Institute's A Guide to the Project Management Body of Knowledge® (PMBOK).
LEARN MORE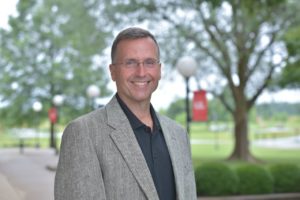 "We've known for years what causes projects to fail. If you know that, doesn't it make sense to train and learn to help you overcome those typical causes of project failures? Our curriculum is built to overcome those."
Chuck Millhollan, PhD
Project Management Lead Instructor
Senior Vice President Operational Process Excellence at Farm Credit Mid-America
Apply
Real-World Knowledge
In the program, you will be given the opportunity to solve project management problems and practically apply what you're learning. Working with your classmates, you will be able to come up with solutions, execute your plan, and get immediate feedback from your peers and instructors. This hands-on project management training with real business challenges will enable you to apply what you learn as soon as you get back to work (or in personal projects).
Build
A network of peers
Program participants come from a variety of industries and professional backgrounds. You will learn from one another's experiences and be able to take that knowledge and utilize it in your organization's projects.
Gain
Tools and Templates
Not only will you gain an advanced project management skillset, you will also have access to many tools built by experts to help you succeed. From worksheets to process documents, you will have access to various templates and tools that will make managing the projects in your life easier.