We'd Love to Hear From You!
Whether you're curious about tuition, certificate features, or even the international trip, we're ready to answer any and all questions.
IT'S NOT TOO LATE
Applications Open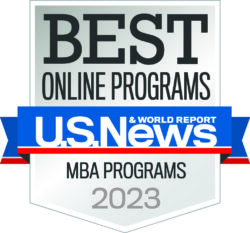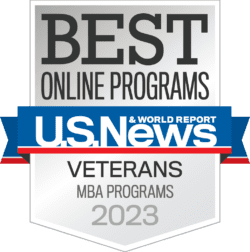 Are you ready to experience an online MBA that teaches you more than business facts? The UofL MBA's team-based, cohort approach gives you the skills you need to become a sought-after working professional and an effective team leader.  Offered 100% online, this MBA is designed for working professionals who want to advance their career, broaden their business mindset, and distinguish themselves in the workplace—all in just 5 semesters.
Innovative electives allow you to customize your MBA to align with your career goals or earn a certificate in areas like managerial analytics and distilled spirits business at no extra time or cost. Enrich your business perspective, specialize your degree, and stand out in today's competitive market.
July 1 is the Priority Deadline for scholarships for the Fall semester, and November 1 is the Priority Deadline for scholarships for the Spring semester
We offer a limited number of scholarships for outstanding candidates who demonstrate academic excellence, leadership potential and a commitment to achieving their career goals. Scholarships are awarded on a first come, first serve basis, with no additional application needed. We encourage you to apply early to get a better chance of receiving a scholarship that can help offset the cost of tuition and fees. Application due date and terms subject to change.
Ranked #42 in Best Online MBA Programs & #29 in Best Online MBA Programs for Veterans by U.S. News & World Report.
Online Program Highlights
Anywhere, Anytime, on Any Device



Special discounts are available for active-duty military and qualifying members of the National Guard and Reserve. 
GMAT optional
Flexible coursework available from anywhere in the world with 100% online classes
20-month program (5 semesters)
Proven business theories, practices, and leadership skills to become a more engaged and effective business professional
Vital business skills needed to lead teams and improve the bottom line
Customize the program with the Cardinal Choice Assignment. Unique to any MBA, it allows you to tool components of every core course toward your chosen career, industry, or specific focus
Online electives that earn professional certificates include a Managerial Analytics Certificate, Franchise Management Certificate, Horse Racing Industry Business, or Distilled Spirits Business Certificate – at no additional cost
10-day international study trip or an online global-learning course*
Opportunity to engage 1:1 with world-class faculty who have extensive industry background and leadership experience
Access to business leaders, guest speakers, and successful alumni
Networking opportunities with other business professionals across the globe
Professional career coaching with our Lifetime Career Support Promise
*Alternate non-travel course section must be taken if an optional 10-day international study trip is not undertaken. MBA program charge includes the cost of the trip minus airfare, most dinners, and personal incidentals. No refunds or discounts are applied if the student does not travel.
AACSB Accredited
High Standards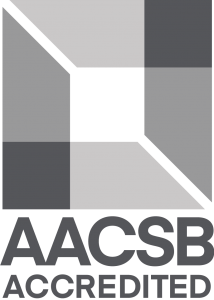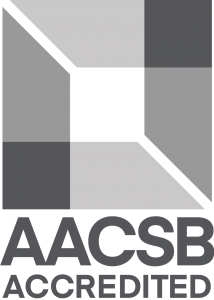 Get your Online MBA from the AACSB Accredited UofL College of Business for lasting degree credibility. The AACSB sets high standards, and only the top 15 percent of all business schools in the nation are accredited. Our programs are perennially ranked nationally and globally amongst the best business schools by such prestigious outlets as The Princeton Review, Best Masters, and U.S. News & World Report.