Full-Day Leadership Conference
May 17, 2023
8:30 a.m. – 4:30 p.m.
$400 | 25% off for Table of 8
Angel's Envy Bourbon Club
L&N Credit Union Stadium
(formerly Cardinal Stadium) Gate 6
Registration opens at 8:00 a.m.
Morning refreshments
& lunch will be provided
Technology is changing.
Society is changing.
Business is changing.
Are WE changing?
Do you have what you need to NAVIGATE LEADERSHIP NOW?
Join us at the intersection of innovation, technology, and our own humanness, where together, we will explore relevant ideas and engage in important conversations to shape our future.
This year's event is curated by a team of remarkable speakers who will be our guides. As intelligent machines become more prominent partners in our worlds – from Alexa to ChatGPT—these conversations are essential.
What if we humans were more intentional about our own innovation?
What if leaders and their organizations fostered genuine cultures of innovation that maximize human potential?
What if we work together to harness the power of being HUMAN as we build a bright future at work and in our community?
Don't miss the University of Louisville's second annual Navigating Leadership Now event where some of our community's brightest leaders and thinkers will help us navigate the complexities of humanizing innovation.
In-depth leadership lessons and breakout workgroups alternate to provide high energy learning throughout the day. You'll have what you need to create your own guiding compass and a path to a successful future.
Refresh your know-how and compare notes with other leaders across the community in subject areas including: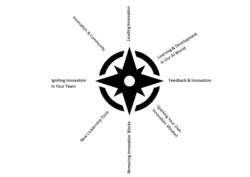 Be the catalyst for your organization to accelerate the development of your workforce's capabilities. Don't miss this opportunity.
REGISTER NOW

Special Guest: Adria Johnson
Join us for a lunchtime conversation with Adria Johnson, President and CEO of Metro United Way, hosted by Ryan Quinn, PhD, University of Louisville, and sponsored by the Project for Positive Leadership.
Our Dynamic Speakers
This action-packed event features innovative and exciting speakers from across the Louisville community with over 100 years of combined leadership experience, including: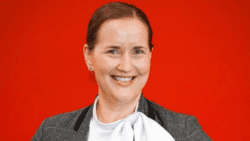 Karen Freberg, PhD
Director, The Bird's Nest Student Agency
University of Louisville
Karen Freberg is a Professor in Strategic Communications at the University of Louisville, where she teaches, researches, and consults in social media strategy, public relations, and crisis communication. She is also the new Director of The Bird's Nest, a full-service student agency focused on strategic communication and social media at the University of Louisville. Freberg is also an award winning author and has written several books including Social media for strategic communications: Creative strategies and research based applications and Discovering Public Relations: An Introduction to Creative and Strategic Practices.

Bobby Garrett, PhD
Associate Dean for Faculty Affairs
Director, Forcht Center for Entrepreneurship
University of Louisville
Robert Garrett is the Brown & Williamson Professor of Entrepreneurship at the University of Louisville, Associate Dean for Faculty Affairs, and the Director of the Forcht Center for Entrepreneurship. He joined the college in 2013 and teaches courses in entrepreneurship and strategy. He previously taught at Oregon State University, where he won Family Business Researcher of the Year. His primary research focus is in corporate entrepreneurship, and his articles have appeared in elite entrepreneurship journals including Journal of Business Venturing, Entrepreneurship Theory & Practice, and Strategic Entrepreneurship Journal.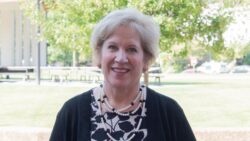 Kathy Gosser, PhD
Yum! Assistant Professor of Franchise Management Practice
Director, Yum! Center for Global Franchise Excellence
University of Louisville
Kathy retired from KFC (YUM! Brands) in August of 2019 after 35 years; her last role was Director of Learning & Organizational Development and the Chair of the KFC Foundation.  She immediately started a new role at the University of Louisville, leveraging her experience in learning and franchising. She now leads the Franchise Management Certificate program, which is an online, asynchronous program focused on all the critical elements of franchising. She co-created this unique model combining the sophistication of corporate eLearning with academic principles and modalities. The program launched in early 2019. Kathy also teaches courses in the Management Department, starting with a Collaboration course.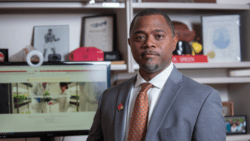 Raymond Green, EdD
Executive Director of Undergraduate Programs
College of Business, University of Louisville
Raymond Green is the inaugural Executive Director of Undergraduate Programs for the University of Louisville College of Business, and oversees recruitment, admissions, scholarships, orientation, learning communities, micro-credentialing, student success, advising, mentoring, tutoring, student groups, and internships/co-ops. Raymond has taught courses in human resources and leadership in the College of Business, and also teaches leadership at the University of Virginia School of Continuing Studies. Formerly, Raymond was a high school principal and band director.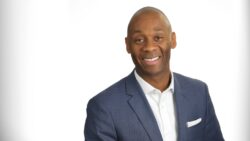 DeVone Holt
Chief External Affairs Officer
Goodwill Industries
DeVone Holt is a skilled leader with nearly 30 years of experience as a brand manager, strategic communicator and culture creator. His work includes diverse experiences with nonprofit organizations, educational institutions, and the workforce development industry. Currently, DeVone is the Chief External Affairs Officer at Goodwill Industries of Kentucky where he manages the marketing, communication, advertising, fundraising, government affairs, and public relations functions. He also serves as superintendent of Kentucky's first high school for adults, which Goodwill opened in 2022.
Previously, he served as National Director of Customer Engagement for ResCare Workforce Services and Special Assistant to the Superintendent of Jefferson County Public Schools. As an entrepreneur, he founded the Urban Insight Agency to help companies maximize investments in urban markets and published his book Hip-Hop Slop: The Impact of a Dysfunctional Culture, which became required reading for college students around the country.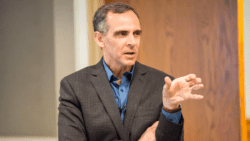 Ryan Quinn, PhD
Department Chair for Management and Entrepreneurship
Academic Director, Project on Positive Leadership
Assistant Dean of Innovation & Strategy
Associate Professor, Entrepreneurship
University of Louisville
Ryan Quinn's research examines topics such as leadership, organizational change, learning, conversations, flow, and courage. His work has been published in journals such as Administrative Science Quarterly, Academy of Management Review, Organization Science, Academy of Management Discoveries, and Social Networks, and he is also a co-author of the book, Lift: The Fundamental State of Leadership.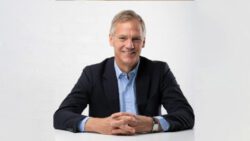 Stephen Reily
CEO, IMC Licensing
Stephen Reily is an attorney, entrepreneur, and civic leader in Louisville, Kentucky. After clerking for the U.S. Supreme Court and practicing law, he founded IMC Licensing, a global leader in brand licensing that has generated over $6 billion in consumer product sales for the Fortune 500 brands it represents. He is also the co-founder of Curated Media, founded on the premise that people are more powerful than algorithms; its flagship is the super-curated fashion and beauty app, Clickher. A collector and arts patron, he answered a call in 2017 to serve as Director of the Speed Art Museum in Louisville, and for more than four years he led the institution under a new mission to "invite everyone to celebrate art forever."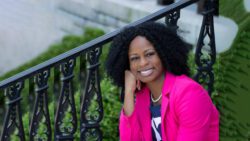 Danita Taylor, ICF-PCC, SHRM-SCP
CEO, LeaderShift Coaching
Danita Taylor is a graduate from the University of Louisville. She has over 15+ years' experience working in organizational development, operations management, training and coaching in business sectors such as call centers, banking, manufacturing, hospitality, military, academia, government, and healthcare. She has a passion for working with executive leaders helping them gain greater self-awareness, create conversations without confrontations, overcome fears and limiting beliefs, and achieve lasting transformational results.
Danita is currently serving on the International Coaching Federation Ohio Valley Chapter's board as the Vice President and also on the Louisville Chapter of Society for Human Resources (LSHRM) as Membership Chair.