STEM-Designated
GET PAID TO EARN YOUR MSBA/MSAA/MBA in the USA
READY TO APPLY?
Classes Start
Every January and August
WE'RE COMING TO INDIA–JOIN US!
Meet us and learn all about the advantages of our high-quality programs at the University of Louisville. Have your questions addressed, learn more, network, and gain on-the-spot acceptance. Open time slots are available for special one-on-one meetings. Register to learn more.
November 29, 2022 – New Delhi, QS World Grad School Tour,
5:30 PM – 8:00 PM IST The LaLit New Delhi Barakhamba Avenue Connaught Place New Delhi, 110001
December 1, 2022 – Pune, QS World Grad School Tour,
5:30 PM – 8:00 PM IST The Westin Pune Koregaon Park 36/3-B Koregaon Park Annexe Mundhwa Road, Ghorpadi Pune, 411001
December 4, 2022 – Mumbai, QS World Grad School Tour,
2:00 PM – 4:30 PM IST President, Mumbai 90 Cuffe Parade Mumbai, 400005
December 6, 2022 – Bangalore, QS World Grad School Tour,
5:30 PM – 8:00 PM IST Taj MG Road Bengaluru 41/3 Mahatma Gandhi Road Bangalore, 560001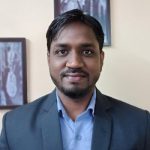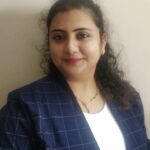 Located in Mumbai, India, Sudhir and Rutuja are available to answer your questions and guide you through the application process. They can also answer your questions about UofL's other graduate programs, including our top-ranked (Best Masters) Full-Time MBA (#45), Master of Accountancy and Analytics (#32), and Innovation MBA (#13).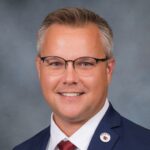 Director, Graduate Student Recruitment
Stephen Swan
Become a data scientist in just 13 months. Gain analytical expertise and real-world business savvy. Take advantage of a rapidly growing need for analytics experts. As rated by the Harvard Business Review, data science is one of the hottest career paths for the next decade.
The UofL MSBA is designed to accelerate your learning so you can build high-level expertise now. Transform yourself into an expert and go-to leader for strategic insights in your organization and a top choice for any employer.
International students are allotted 11.5 months of Curricular Practical Training (CPT) during which our students are able to work without sponsorship. College of Business internships are recommended for 11 months, allowing international students to complete their internships within this CPT timeframe.
International STEM-designated MSBA students are eligible for up to three years of post-completion work (Optional Practical Training) in the USA.
Learn more by speaking with us today!
Merit-Based Scholarships
for International Students
Apply now — seats are filling fast!
Program Highlights
GMAT optional
Competitive 11-month paid internship for qualified candidates
Data tools: Python, R, Tableau
Analytics skills/techniques: data mining, data modeling, data visualization, discrete choice modeling, machine learning, prediction algorithms, programming, statistical analysis, textual analysis, web scraping
World-class faculty includes professors/scholars with extensive professional experience
Professional career coaching with our Lifetime Career Support Promise
International students are eligible for up to three years of post-completion work authorization in the USA 

Apply Today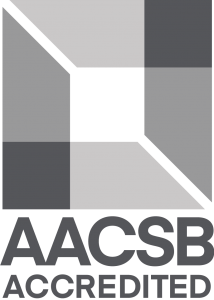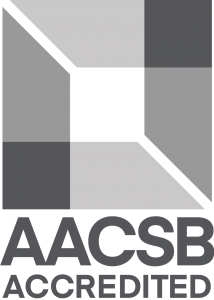 Get your MSBA from the AACSB Accredited UofL College of Business for lasting degree credibility. The AACSB sets high standards, and only the top 15 percent of all business schools in the nation are accredited.


UofL is a proud member of the Atlantic Coast Conference Academic Consortium (ACCAC), a consortium that provides a vehicle for inter-institutional academic and administrative collaboration between 15 member universities. ACCAC member schools include such institutions as the University of Notre Dame, Duke University, Boston College, the University of North Carolina at Chapel Hill, and the University of Miami.