Build Your Leadership Skills
Successful Practices for Managers
Learn valuable leadership approaches that maximize your workforce's productivity
Enroll Now
Learn More About Our Leadership Training Certificate
Certificate Overview
Four Sessions
Optimize your team's performance and cultivate effective leadership skills with UofL Executive Education's Transformative Leadership Certificate. Now more than ever, a team's success is built upon the chemistry between teammates, paced by stable, agile leadership. From self-reflection to practical application, the Transformative Leadership Certificate consists of 4 online sessions.
Executive Education offers a special pre-course assessment utilizing ProScan and TeamScan surveys. Provided at no extra charge, these tools help calibrate your leadership strengths and team needs, to maximize your certificate training experience!
ProScan Leadership assessment
Coordinated curriculum that guides your leadership development
Assignments both pre- and post-class sessions to help participants apply what they're learning
Session Details
The Transformative Leadership Certificate sessions run every three weeks on Wednesday mornings for five sessions.
Session 1: Developing Yourself and Your Team
Session 2: Managing Time and Treasure
Session 3: Managing People
Session 4: Communicating with Clarity
Cost: $1000. 
Your Instructor
Susan Rucker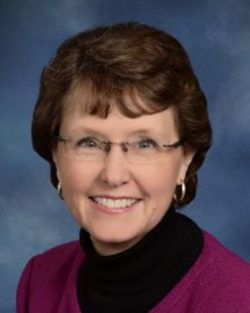 Susan Rucker is a seasoned executive with over thirty years of progressively responsible positions managing high-performance teams and growing businesses. She has served as a senior operating executive in the professional services, technology, and higher education industries, as well as an audit and consulting partner in one of the Big 4 accounting firms.
Mrs. Rucker currently serves as a managing partner, focusing on leadership training, executive coaching, and strategic consulting for businesses. She also serves as the CFO of the William & Mary Business School Foundation. She is a CGMA and a licensed CPA in the state of Virginia and a certified PDP administrator for ProScan, TeamScan, and JobScan. Mrs. Rucker holds a Bachelor of Business Administration degree in Accounting from the College of William and Mary.