Course Overview
Based on the research of Brené Brown
Daring leadership requires skill-building around traits that are deeply and uniquely human. It requires that we stay curious, lean into difficult conversations, and be vulnerable instead of armoring up.
The Dare to Lead™ program dives into the future of leadership, ethical decision making and organizational success through the lens of bravery and courage by tackling the four skill sets of brave leadership: Rumbling with Vulnerability, Living into Our Values, BRAVING Trust and Learning to Rise.
Two-Day Workshops
Space is Limited to 30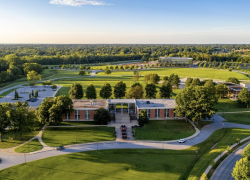 Secure your spot today!
ShelbyHurst Campus
Founders Union, Room 201
450 North Whittington Pkwy.
Louisville, KY 40222
—
June 24-25, 2020 | 8:00 a.m.–5:00 p.m.
July 20-21, 2020 | 8:00 a.m.–5:00 p.m.
—
Price: $1,100
Enroll for the workshop
Networking and Breakfast

Keynote
New Date: August 25, 2020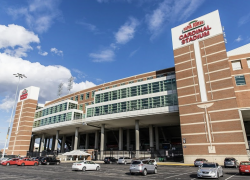 Cardinal Stadium-Brown & Williamson Club
2800 S. Floyd Street
Louisville, KY 40209
August 25, 2020 | 8:30 a.m.–10:30 a.m.
Price: $75.00 Table of eight (8): $525.00
Includes networking, breakfast, and program.
Enroll for the keynote
Objectives
Identify a leader as anyone who takes responsibility for finding the potential in people or processes and has the courage to develop that potential
Learn that daring leadership requires four sets of skills that can be learned, observed, and measured: rumbling with vulnerability, living into our values, braving trust, and learning to rise
Understand the role of courage and vulnerability in daring leadership
Learn how shame, scarcity, and comparison show up in the workplace and how they affect engagement, trust, and connection
Recognize the importance of emotional literacy for effective communication and connection
Differentiate between the characteristics of daring leadership and armored leadership
Learn how values operate in our professional lives and the role they play in integrity and daring leadership
Learn the daring leadership skills that help guide tough conversations including giving and receiving feedback
Develop an understanding of the elements of trust and how trust is built incrementally over time
How to reset after a setback or failure
and many, many more
Learn
Dare to Lead™ is designed for ANYONE who is ready to embrace brave leadership, shed their armor and show up with their whole heart in their work and life. Intuitive and interactive facilitation will guide you through the teachable, observable and measurable skill sets of daring leadership. You, your team, and your organization will learn how to have tough conversations, address employees fears and feelings that show up during change and upheaval, build trust, identify personal values, reset after failure and so much more-all of which are meant to support leader agility, team effectiveness and culture change.
ENROLL TODAY