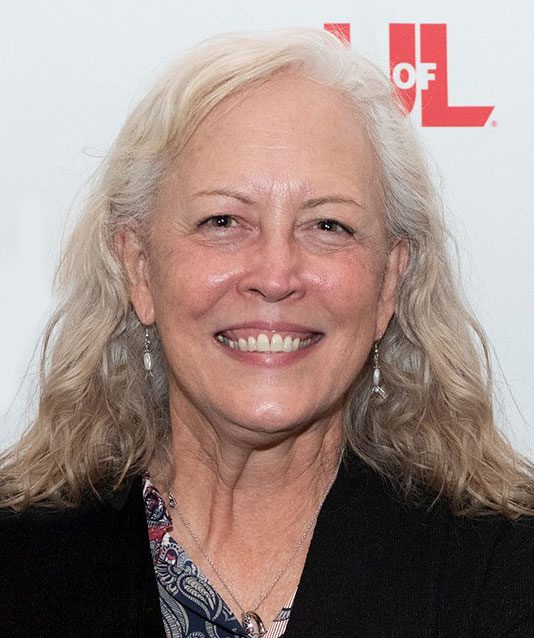 Virginia Denny
Assistant Dean for Executive Education, Dean's Office
College of Business, Room 314
Back to All Faculty/Staff
Bio
Virginia Denny brings over 30 years of training and consulting expertise to her clients. She has served on teams that created international learning systems, strategic planning processes, and internal consulting systems that have helped lead organization-wide change. As the Assistant Dean of for Corporate and Executive Education, she provides strategic consulting and facilitation services to area businesses. Degrees in psychology and organizational communication contribute to a human-potential focus in her work. Additionally, her master's in human resource education provides you with the most cutting-edge information in the field to help you get the results you need in your organization
The thing I like most about what I do
I have the distinct honor and pleasure to participate in non-stop, profound learning with our clients. I love that feeling when learning happens and it makes a difference for the individual AND the organization. It makes me love going to work in the mornings.
DiSC Type
High D and high i: I drive to results…with people.
What is DiSC, Myers-Briggs and StrengthsQuest?
These personality tests and assessment tools can help individuals or employers learn personal strengths or realize team dynamics. Many companies use these tools to decide who to hire or how to delegate work to team members. You can get the most out of these assessments by aligning your team with a common language so they can be more effective and successful.
First job and what I learned from it
A customer service representative at the Sears Catalog counter. I learned what customer service was really about—we guaranteed satisfaction!
I share my life with these animals
Two amazing, very smart parrots. I'm teaching them to conduct training programs so I can go on vacation.
When I'm not cheering for the Cards, I'm cheering for
The Cats…because I'm a graduate of both schools. It makes those red vs. blue games very nerve-wracking.
What are you most passionate about?
Two things: learning and making a difference in the lives of people and organizations. When you combine those two things, fantastic things begin to happen.
Education
MS

(Human Resource Education) University of Louisville

BA

(Organizational Communication/Psychology) University of Kentucky