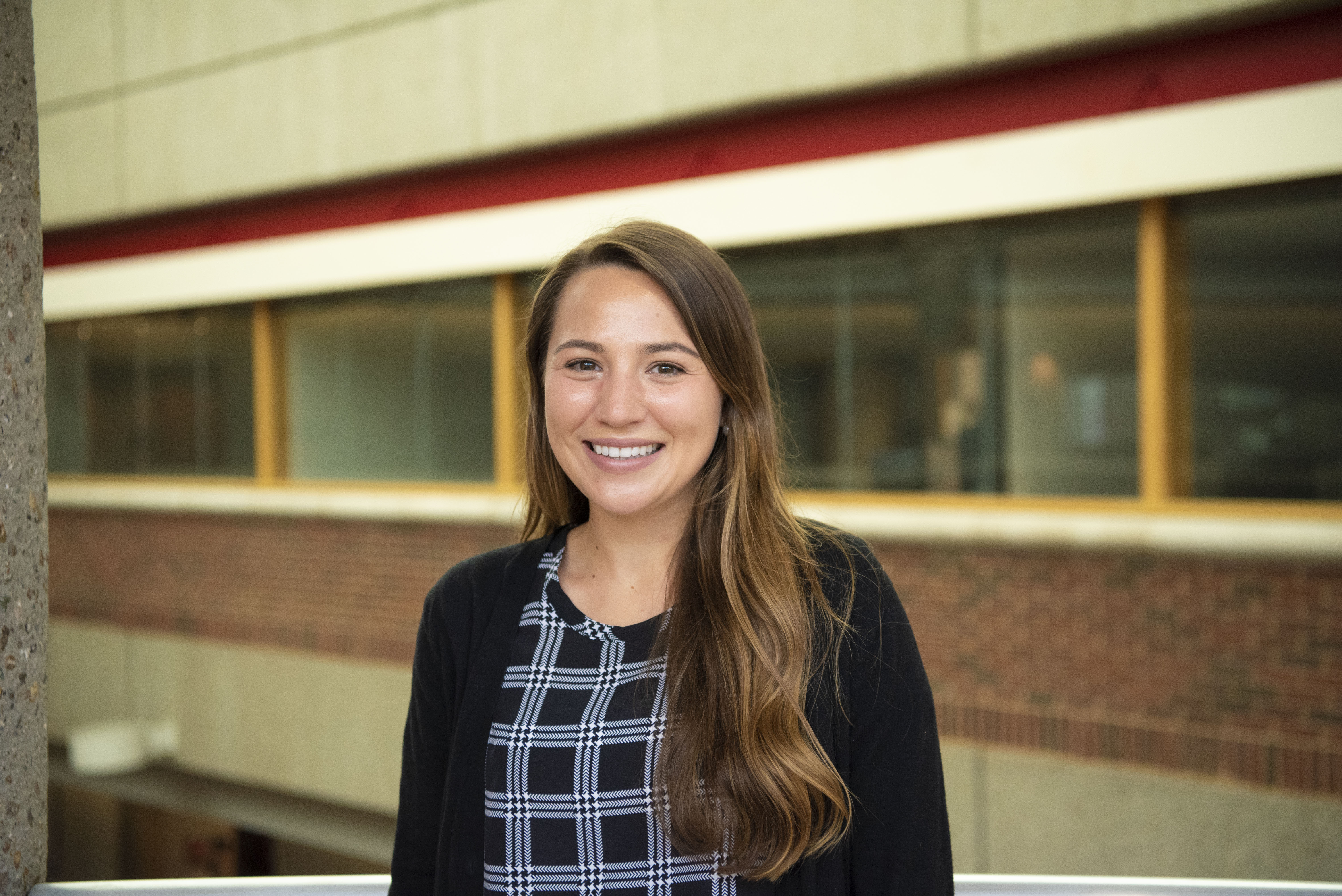 Natalie Smith
Recruiting Manager, Graduate
College of Business, Room 12
Back to All Faculty/Staff
Bio
Natalie Smith, of Elizabethtown, Ky., joins the College of Business staff from UofL's McConnell Center, where she served as their Civic Education Coordinator. She graduated from the University of Louisville as a McConnell Scholar in 2016, and has her Master of Letters degree from the University of St Andrews.
She is currently working on her Master of Arts in Higher Education Administration degree from UofL, which she expects to complete in Spring 2022. In her free time, she enjoys knitting/embroidering/sewing, reading, and spending time in any of Louisville's amazing parks.
She looks forward to working with potential graduate students to help them achieve their goals at UofL and is excited to be a part of the awesome COB team!
Education
MA

(Higher Education Administration) University of Louisville, 2022 (Expected)

BA

(English/Political Science) University of Louisville, 2016

MLitt

(English Literature) University of St Andrews, 2017