Virtue Experts
In an ongoing effort to broaden the reach and increase resources on the Project website that help others develop positive leadership skills, PPL develops affiliations with professors, consultants, or coaches who have expertise in specific virtues.
---
Accountability: Ann Herd, PhD
Having earned her Ph.D. in Industrial-Organizational Psychology from the University of Tennessee, Dr. Ann Herd teaches, researches, and regularly provides consulting services in the areas of executive coaching, leadership and team assessment and development, organizational change and strategic alignment, strategic talent management, and military transitions.
Organizational clients with whom she has worked come from a variety of sectors and include Norton Healthcare, Hosparus, Boston Scientific Corporation, Aluminum Company of America, Center for Nonprofit Excellence, Springfield Chamber of Commerce, Lockheed Martin Corporation, U of L Athletics, Louisville Magazine, the United States Army Special Operations Command, and the United States Army Training and Doctrine Command.
In her current faculty position at the University of Louisville, Ann has served as the lead designer and faculty member for graduate and undergraduate courses in leadership, coaching and talent development, organizational change and development, strategic human resource management, talent acquisition, performance management and total rewards, organizational behavior, and global leadership development. Her research interests center around leadership coaching, leadership development across cultures, and military career transitions. Ann designed and facilitated the leadership coaching skills course for the Cardinal Leadership Institute, founded the College's international learning Global Leadership Development course, served as director of the innovative competency-based education program in Healthcare Leadership, as well as helped design an interdisciplinary wellness coaching minor. A twelve-time consecutive winner of the Faculty Favorite Award at the University of Louisville, she has also been awarded the U of L Top-4 Faculty Favorite of the Year Award, U of L Student Champion Award, and the Metroversity Faculty of the Year for Adult Learners Award in Louisville.
---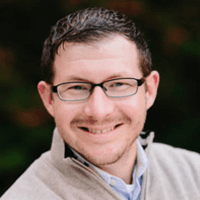 Compassion: Brad Shuck, PhD
Dr. Brad Shuck is an internationally recognized and sought-after thought leader in the areas of employee engagement, leadership, and organizational culture. He is the author of Employee Engagement: A Research Overview (Routledge, 2020) and has published or presented more than 350 academic articles, book chapters, and invited presentations. Shuck holds four US copyrights and one pending trademark for his research-driven, intellectual property on compassion, employee engagement, and culture management.
His work has been featured in US-based international media outlets including Forbes, The Washington Post, and TIME, as well as international outlets such as India's Economic Times and the Hindu Times. In addition to his academic work, Shuck has given keynote addresses on four of the seven continents including China, Spain, Korea, India, Panama, and all over the United Kingdom and the United States for some of the world's largest and most admired companies. Shuck routinely works with leaders throughout the public and private sectors and his insights are widely applied in the world's largest Fortune 500 and Fortune 50 companies, as well as small and medium-sized organizations seeking to grow and empower employees at all levels.
Shuck is a tenured professor at the University of Louisville and co-founder of OrgVitals, a purpose-built culture intelligence platform focused on preventive care for the future of work. He is a member of the Honorable Order of Kentucky Colonels and holds advanced degrees in counseling, student affairs, human resource development, and adult education.
---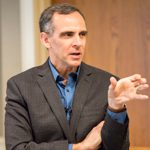 Courage: Ryan Quinn, PhD
Ryan Quinn is the Academic Director of the Project on Positive Leadership, the Assistant Dean of Strategy and Innovation, The Chair of the Management and Entrepreneurship department, and an Associate Professor in that department, all in the University of Louisville College of Business. He conducts research on topics related to positive leadership, including courage, change, conversations, learning flow, and energy, and publishes his work in outlets such as Administrative Science Quarterly, Academy of Management Review, Organization Science, Academy of Management Discoveries, Academy of Management Annals, and Human Resource Management.He has also co-authored a book entitled Lift: Becoming a Positive Force in Any Situation. He has taught executives, MBA students, PhD students, undergraduates, and even high school students, and he has trained and consulted around the world for all kinds of organizations. He earned his Ph.D. in Management and Organizations in the Ross School of Business at the University of Michigan.
---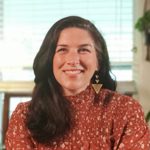 Curiosity: Melissa Brock
Melissa Brock is a coach and consultant with a passion for strengths-based communication and mindful leadership. She loves connecting people more deeply with themselves and others to create radical change. Since 2017, she has coached, facilitated, and taught in various ways as owner of Melissa Brock Coaching. She brought her unique perspective to her Human Resources work at Humana for over 10 years, working at all levels within the organization- leading in communication, employee engagement, wellbeing, and DEI.
Melissa holds a Bachelor of Science degree in Communication from the University of Kentucky, a MA in Communication degree from the University of Louisville and a Positive Psychology Coach Certification from the Wholebeing Institute. She has also trained with Shirzad Chamine in Positive Intelligence and with Fran Booth in Somatic Internal Family Systems (IFS). Her areas of expertise include executive coaching, new leader development, authentic communication, feedback, conflict, and team dynamics.
---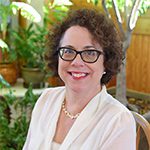 Decisiveness: Patty Payette, PhD
Dr. Patty Payette is an expert in applying critical thinking skills to everyday problems and questions. As a trainer, coach, and scholar, Patty consults with leaders and educators on the design, implementation, and assessment of their improvement projects and innovations. This often involves navigating tough conversations and competing interests across silos and organizations.
Patty is a sought-after workshop presenter, coach, and facilitator who specializes in helping learners think in new ways about their own work challenges and professional goals. Her training and expertise allow her to bring focus to the issues at hand and drive toward productive decisions and solutions.
Since 2007, Patty has served as the executive director of the quality enhancement plan (QEP) at the University of Louisville, an essential quality improvement component of the institution's accreditation status. Other institutions regularly rely on the tools and strategies that Patty and her team have developed to inform their own faculty development and organizational change efforts. Patty earned her PhD in 2001 from Michigan State University where she was tapped to help build the Office of Faculty & Organizational Development. Her numerous publications focus on critical thinking skill building and best practices in promoting change and fostering collaboration at all levels of an organization.
---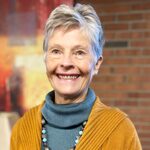 Flexibility: Karen S. Newton, MPH, RDN
Karen served as Director of Health Promotion & Wellbeing in University of Louisville Campus Health Services from 2007 until retirement in 2018. She directed implementation of a resilience framework to support the academic persistence and personal wellbeing of UofL students. Karen added Koru Mindfulness courses, retreats and drop-in Relax & Refocus sessions to students' stress resilience menu in 2015; these programs were subsequently adopted by UofL faculty & staff wellness programs, Medical School and School of Nursing. She collaborated with the Speed Art Museum Education Department to facilitate silent meditation retreats and to implement Slow Down at the Speed: where art meets mindfulness.
Karen now teaches Koru Mindfulness at the Earth & Spirit Center Meditation School, YouthBuild, Waterfront Botanical Gardens and other non-profits in our community. Karen has extensive training in Trauma Responsive Mindfulness. As adjunct UofL faculty, she periodically teaches her 14-week Mindfulness for Stress Resilience course in UofL College of Education, serves as guest lecturer on the intersection of resilience, trauma and mindfulness and she is collaborating with UofL colleagues to research to study the impact of Koru Mindfulness courses on the resilience of students in marginalized identity groups. She also serves as a Trainer of Teachers for The Koru Center.
Prior to 2007, Karen was Project Director in UofL School of Medicine Residency Training and Director of Healthcare Services at The Healing Place Residential Recovery Program.
Karen is a graduate of San Diego State University and completed her Master of Public Health degree in community health promotion and nutrition science at Loma Linda University, CA in 1981. Ms. Newton is a registered dietitian nutritionist and her certifications include: Koru Mindfulness teacher and Trainer of teachers, Mindfulness Based Eating Awareness Training (MB-EAT) teacher, Master Nap Trainer and Food for Life Teacher.
---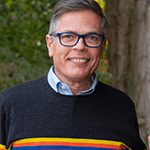 Inclusivity: Brian Buford
Brian Buford (he/him) is the Executive Director for University Culture and Employee Success at the University of Louisville. He has dedicated his career to building a campus community where all students, faculty, and staff feel welcome, safe, and included. Key achievements under his leadership include opening a staffed LGBT Center (the first in Kentucky), launching the Employee Success Center, and establishing the state's first scholarship for undocumented students.
In his last assignment as Assistant Provost for Diversity, Brian guided diversity planning, delivered diversity training, and advised the administration on campus climate concerns.
In 2017 he was the grand marshal of the Kentuckiana Pride Parade. Other honors include the MLK Scholars Accomplice of the Year award (2021), Ally Award, Transwomen National (2015), and the Humanitarian Award, Association of Black Students. He is the namesake of the Brian Buford Endowed LGBT Alumni Scholarship and the Brian Buford Visionary Award.
---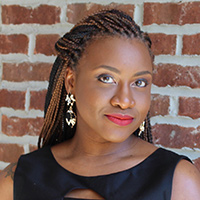 Inclusivity: Brigitte Burpo, PhD
Dr. Brigitte Burpo is a native of Birmingham, AL, and joined the University of Louisville faculty in 2019. She currently serves as the Assistant Dean of Diversity, Equity, and Inclusion for the College of Education and Human Development (CEHD), as well as a Clinical Assistant Professor in the Sport Administration program.
In her current role, she has implemented a Climate Accountability Reporting System, Champions for Diversity employee recognition program and the Social Justice Library and Resource Center for members of the CEHD to cultivate a healthy working and learning environment. Prior to joining UofL, she worked in the marketing of consumer packaged goods for companies such as RJ Reynolds Tobacco Company, Coca-Cola Refreshments, and General Mills, Inc.
Brigitte's corporate background and love for sports inform her research and practice which has influenced her passion for organizational culture and how it plays an integral role in the development of leadership and innovation.
Dr. Burpo earned her bachelor's degree in Sales and Marketing from Tuskegee University and her master's degree in Administration of Higher Education from Auburn University. When time permits, Brigitte enjoys playing tennis, entertaining friends and family at her home, and traveling internationally to learn about other cultures throughout the world.
---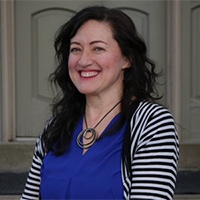 Inclusivity: Cynthia Ganote, PhD
Dr. Cynthia Ganote has been teaching classes on race, class, and gender inequalities at the university level for 25 years, starting at Vanderbilt University in Nashville, Tennessee, then at Saint Mary's College of California in the San Francisco Bay Area, and now at the University of Louisville, in her hometown of Louisville, Kentucky.
Over her career, she has served as a tenured sociology professor, a Director of Faculty Development (focused on catalyzing faculty professional development), an Assistant Dean for Diversity and Community Engagement, and most recently as a consultant on diversity, equity, inclusion, and belonging for organizations across the US.
Cynthia's most recent writing can be found in the 2021 book Equity and Inclusion in Higher Education: Strategies for Teaching (Rita Kumar and Brenda Refaeli editors), in the forthcoming SAGE Encyclopedia of Leadership Studies (George Goethals and Scott Allison, Editors), and in the forthcoming book Unraveling Faculty Burnout: Pathways to Reckoning and Renewal (Rebecca Pope-Ruark, editor).
---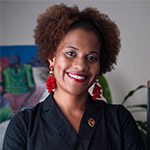 Justice: Cherie Dawson-Edwards, PhD
Dr. Cherie Dawson-Edwards serves as the Vice Provost for Faculty Affairs at the University of Louisville. She is also an Associate Professor in the Department of Criminal Justice and directs the Social Change Program in the College of Arts & Sciences. She is a passionate educator who is an exemplar of a justice-oriented scholar who focuses on the intersection of public policy and criminal justice with a specific focus on race, schools, and juvenile justice. Throughout her career, she has worked tirelessly for institutional and community change, always striving to bring greater equity and inclusion to the policies and practices of organizations. She has worked with numerous school districts conducting professional development trainings and consulting on racial equity and restorative justice practices. Notably, Dr. Dawson-Edwards is an accomplished scholar with a variety of publications for scholarly audiences, policymakers, organizations, and the community.
---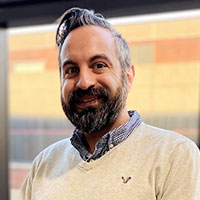 Loyalty: Alfred Frager, PhD
Dr. Alfred Frager is a Talent Management and People Analytics leader that has worked successfully in the field for over a decade. In addition to his full-time faculty appointment at the University of Louisville College of Business, Dr. Frager is a Sr. Consultant for Leadership Reality where he helps his clients link culture, strategy, and learning. In his Leadership Development and Executive Coaching work, he helps his clients achieve sustained peak Leadership performance and maintain executive presence using evidence-based practice methods. In his strategic management consulting, he uses a Design Thinking approach to drive success and a culture of accountability using customizable solutions.
He is currently authoring The Culture of We: Lessons in Loyalty from the Battlefield to the Boardroom, which explores developing loyalty in organizations from the perspective of 24 one-, two-, three, and four-star generals from all four branches of our US military. Through phenomenological qualitative research, the nine laws of loyalty were born to help leaders in all types of businesses develop and sustain a culture of loyalty in their work and ultimately drive success. These tried and trusted methods that come from years of leading battalions of 60,000+ soldiers have been contextualized in the business world so that you too, can employ these methods and develop a loyal culture.
---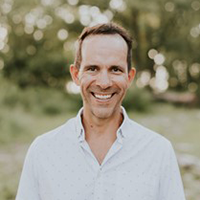 Playfulness: Daniel Montgomery
Daniel Montgomery is a leader, innovator, and social entrepreneur. He is the founder and CEO of Leadership Reality Advisors, a leadership development company. In his work with executives, Daniel is known for his unique way of combining his artistic and intuitive talent with systematic thinking to help leaders use their own story, habits, and values to scale and succeed.
He is the author of four books, including How to Be Present in an Absent World: Showing Up, Paying Attention and Becoming Fully Human. In this latest work, Daniel, together with Dr. Kenny Silva and Dr. Eboni Webb, addresses the problem of modern absence and shows readers how to cultivate an empowering self-awareness in order to engage fully in every area of life.
He is currently co-authoring The Culture of We: Lessons in Loyalty from the Battlefield to the Boardroom with Dr. Alfred Frager and General Mike Rochelle, which examines the development of loyalty in organizations from the perspective of 24 generals from the US military.
Daniel's passion is to bring work to life and life to work by building resilience, exploring curiosity, and infusing play, resulting in transformational learning and development in executives, businesses, and communities.
---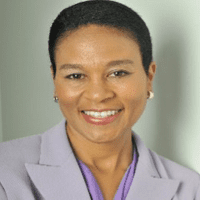 Resilience: Vivian Blade, MBA, MBB, PMP
Vivian Blade has published a book on resilience and focuses much of her consulting on the topic. Recognized as one of Engagedly's Top 100 Global HR Influencers of 2021, Vivian is a sought-after leadership expert and thought leader.
She works with the world's top brands, equipping leaders with the resilience that inspires teams to recover quickly in the face of ongoing disruption and thrive in spite of insurmountable odds. Her impact is felt as a frequent speaker for association conferences and in delivering transformative leadership development programs, executive coaching, and consulting for corporations.
Vivian is also part-time faculty at the College of Business. Her resilience tools can now be found on the PPL website and include the Resilience Ready Principles Framework, a Resilience Ready Self-Assessment, Stages of Internal Crisis Response, as well as many other important resources.
---