Rechter Fellows
Thanks to the generosity of the Sam and Bonnie Rechter Family Trust, the Project on Positive Leadership has provided fellowships for conducting research or developing tools for teaching positive leadership.
---
2023 Projects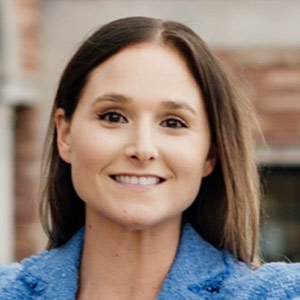 Christina Lacerenza, PhD

Dr. Christina N. Lacerenza is an Assistant Professor of Organizational Behavior at the University of Colorado Boulder. Her work focuses on identifying effective leadership and teamwork practices for the 21st century and beyond, with an emphasis on team emergent states, plural leadership, evidence-based leadership development, and diversity within teams and organizations. Her work appears in outlets such as Journal of Applied Psychology and Organizational Behavior and Human Decision Processes and has been presented at various professional meetings, including the National Academy of Sciences workshop on Science Team Dynamics and Effectiveness. In addition to her academic work, Dr. Lacerenza has consulted on projects related to leadership and teamwork across multiple industries, worked at Amazon on the Talent Assessment Team, and worked for the Orlando Magic NBA Team in the Premium Services department. She earned her PhD from Rice University, and media outlets featuring Dr. Lacerenza's work include: Forbes, Science Daily, and Association for Psychological Science.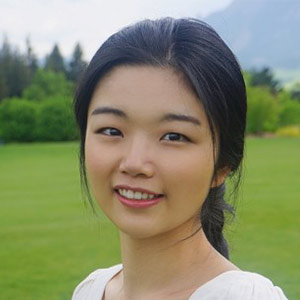 Ziwei graduated from the University of Colorado Boulder in 2022 with a degree in Psychology and Statistics and currently works as a professional research assistant at the University of Colorado Boulder.
Project Description:
At present, the pipeline for women and people of color in leadership roles continues to shrink. Although leader categorization theory has suggested that leader mental representations, or prototypes, affect the retention of non-traditional leaders in organizations, few studies have identified whether and how an existing leader prototype can change. To speed up progress and increase the retention of non-prototypical leaders, we propose daily leader micro-interventions to broaden the ideal of what it means to be an effective leader and increase the engagement of positive leadership practices at work. The project will validate micro-interventions as a leader development tool and in doing so will add to understanding of positive leadership practices and the retention of underrepresented individuals in leadership.
---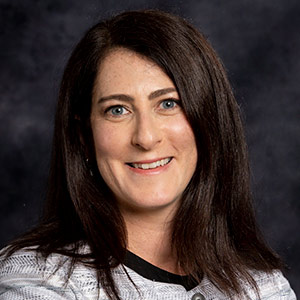 Moran is a lecturer (assistant professor) at the Kemmy Business School, University of Limerick in Ireland, and a Visiting Research Scholar at the Behavioral Science and Policy Center, Social Science Research Institute at Duke University. She is a chartered work and organizational psychologist with a specific interest in leadership development. Her research focuses on leadership and its development, and on courage in organizations. Through her work, she aims to gain a better understanding of everyday courage at work and beyond, uncover the factors and psychological processes that underlie courageous behavior, and examine ways to encourage individuals to act more courageously.
Sim is the Michael W. Krzyzewski University Distinguished Professor of Leadership, Professor of Management and Public Policy, Faculty Director – Fuqua/Coach K Center on Leadership and Ethics, and Director – Behavioral Science and Policy Center at Duke University. He is a Fellow of the Academy of Management, the Society for Organizational Behavior, the Society for Organizational Learning, and the International Network for Trust Research. He is Co-Founder and Co-President of the Behavioral Science and Policy Association and President of Delta Leadership, Inc. His research focuses on the effects of leadership and organizational control on trust, risk-taking, experimentation, learning, and innovation. His most recent books are Organizational Control, The Six Domains of Leadership and The Routledge Companion to Trust.
Project Description:
Positive leadership is crucial to address the big challenges of our time – whether internationally or in one's community. In an age of polarization, climate change, a global pandemic, and economic turmoil, positive leadership is essential to addressing these issues to foster a stronger, perhaps better, society. This is not limited to those in formal leadership positions. Rather, to tackle these grand challenges, society needs 'regular citizens' to become positive leaders – to influence others to take action, pursue excellence, and do the right thing. To achieve that, positive leaders may be required to challenge negative norms, conventions, and expectations, which can involve various risks for the individual, such as risks to one's career or relationships with others. To step up as a positive leader despite these risks requires courage. Thus, developing individuals' courage can be key to increasing positive leadership in practice. The proposed research will develop and test an intervention aimed at increasing individuals' courage so that they will be more likely to become positive leaders in their organizations and communities.
---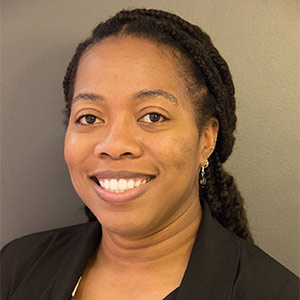 Sheron Mark is a critical qualitative scholar and Associate Professor of Education with over fourteen years of training and established research, including publications, presentations, and grants. Her Positive Leadership research project builds upon ongoing work focused on education, career attainment, and institutional navigation for marginalized Youth of Colour, including immigrant youth. Her past work and the proposed project center disrupt institutional power dynamics constraining or oppressing populations of interest. Positive leadership aids in moving these research interests forward.
Project Description
This proposal seeks to investigate and characterize leadership within a West African-United States sports and youth development organization (IET; a pseudonym) that is committed to safeguarding and assisting school-aged African athletes who migrate overseas to North America in the pursuit of global sports careers and education. These athletes risk and endure exploitation, and IET seeks to establish itself as a leader in enforcing new ethical standards for recruiting and working with young African athletes and their families. Positive leadership (University of Louisville College of Business, n.d.) is defined as:
. . . an influence process in which (1) at least one person exhibits at least one virtue (such as courage, compassion, integrity, or humility) with more excellence than he or she would have exhibited if he or she had conformed to social expectations; (2) at least one other person feels admiration, elevation, gratitude, or awe, respect, or inspiration in response to that excellence, and (3) they follow by imitating, complying, or building on the first person's excellence.
Challenging the status quo within a high-revenue global sports market necessitates courage and demonstrates compassion for those most marginalized within that system, i.e. young athletes. IET leadership seeks to inspire other individuals and organizations that work with school-aged African athletes to engage in socially just work that does not exploit these young people as they pursue sports and education. IET's leadership appears to align with positive leadership. This project, therefore, seeks to engage in deeper study to grow an understanding of positive leadership itself, as a construct, and as potentially enacted by IET. As an international organization, IET and this research project are poised to lend significant visibility to positive leadership and the Project's mission of increasing positive leadership in the world.
---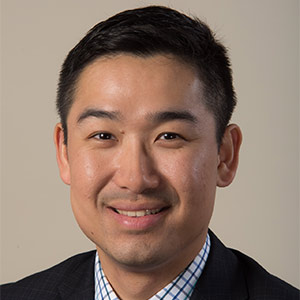 Dejun "Tony" Kong (PhD in Business Administration, Washington University in St. Louis, USA) is an Associate Professor in Organizational Leadership in the University of Colorado Boulder's Leeds School of Business. His research interests include trust in various social interactions (e.g., negotiations, leadership, teams, cross-cultural settings, etc.), positive psychology in organizations (e.g., humor, gratitude, passion, authenticity, etc.), and behavioral ethics (moral emotions, prosocial/antisocial behaviors, and diversity/equity/inclusion). He has published over 50 journal articles. According to Elsevier BV and Stanford University, in 2021, Tony was ranked among the top 2% of scientists (based on a single year, 2020) worldwide in Social Psychology and Business & Management. His research has appeared in numerous journals such as Academy of Management Journal, Journal of Applied Psychology, Journal of Experimental Social Psychology, Journal of Business Ethics, Journal of Organizational Behavior, Journal of Personality, Organizational Behavior and Human Decision Processes, Organizational Psychology Review, and Psychological Science. In 2016, his co-edited book "Leading through Conflict: Into the Fray" was published by Palgrave Macmillan.
Tony has received numerous research, teaching, and service awards. For example, in 2021, his research paper received the Most Influential Article (runner-up) Award (for publications in 2013-2016) from the Academy of Management's (AOM) Conflict Management Division. In 2020, he received the University of South Florida's Women and Leadership Initiative (WALI) research award. In 2019, he was selected by Poets & Quants as a "40 under 40" best business professor in the world. He was also named an Ascendant Scholar in 2019 by the Western Academy of Management, a Rutgers Research Fellow 2020-2021, and a University of Louisville's Rechter Fellow for Leadership 2021.
Project Description
Across cultures, humans desire to be appreciated; however, many employees do not feel appreciated. Leaders' frequent gratitude expression shows moral excellence and can elicit followers' felt appreciation; consequently, followers will likely have positive experiences and engage in positive or morally excellent behaviors rather than negative or destructive behaviors. However, employees have different preferences for different forms of gratitude expression, and these distinct types of leader gratitude expression may differentially influence followers felt appreciation. My esteemed colleagues and I seek to explore leaders' two broad types of gratitude expression that are responsive to employees' two fundamental needs as effective elicitors of employees' felt appreciation and prosocial risk-taking.
---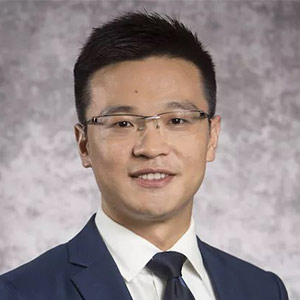 Zhenyu Liao's research primarily focuses on the areas of leadership, behavioral ethics and morality, social inequality, and online labor markets.
He studies how organizations in an emerging digital working environment could foster organizational members' work effectiveness and creativity by nudging the process of moralization and simultaneously encouraging the ideation and implementation of novel work ideas. He has also endeavored to identify and reduce implicit social and economic barriers for creators and entrepreneurs in the innovation economy. Additionally, his research seeks to increase leadership effectiveness by studying leadership behaviors on a daily (or episodic) basis and followers' momentary responses. Further, he has been intrigued by approaches to enhancing the work commitment of online labor platform workforces.
Project Description
Liao draws on leadership research to study how algorithm developers could develop and maintain strong racial culture awareness so that they could build and train algorithms that could be tailored to racial minorities. In doing so, he builds on the literature on diversity ideologies (Fowers & Richardson, 1996; Leslie et al., 2020) to propose multicultural leadership as an effective leadership approach that facilitates the racial-neutral algorithm construction by increasing developers' racial culture awareness. He defines multicultural leadership as leaders' social and intellectual recognition and promotion of diversity values and their development and enactment of culturally tailored work policies and norms. Multicultural leadership encompasses three dimensions, including cultural identity recognition, cultural integration, and cultural enactment. Cultural identity recognition indicates that leaders acknowledge and appreciate the racial/ethnic differences among employees and encourage employees to maintain their cultural identity. Cultural integration captures that leaders facilitate employees' exchange of work ideas from their cultural standpoint and enhance the learning of and participating in other cultures. Cultural enactment suggests that leaders take into account racial differences in the decision and policy-making processes (Hajro et al., 2017).
---
2022 Projects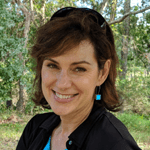 Inga Carboni, PhD
associate professor
Mason School of Business
The College of William & Mary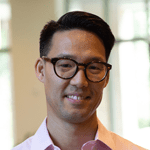 Jason Chen, PhD
associate professor of Educational Psychology
The College of William & Mary
Project Description: DEI Strategies: Profiles in Leadership will identify leaders' strategies to advocate for diversity, equity, and inclusion (DEI) through the qualitative analysis of a unique dataset. Data were gathered by asking 30 senior business school leaders to participate in three online avatar-based simulations. The simulations were designed to provide practice and feedback on having difficult conversations related to DEI. Voiced by live actors, the simulations offer a realistic experience in a low-risk, confidential environment. Drs. Carboni and Chen will submit transcripts of the recorded simulations to a qualitative analysis to identify specific and concrete leadership action steps that promote DEI and those that do not. Through publication in selected outlets, our goal is to share the profiles of successful and unsuccessful DEI strategies with other leaders to help them select the strategies that will work best for them in a given situation.
View Report
---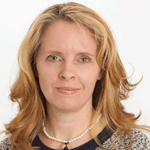 Kellie Cummings, MAPP
Founder of Wellbeing Wisdom
adjunct faculty, Master of Arts in Communication program
Johns Hopkins University
Project Description: An instructional tool called "Anchor Relationships" will be developed to enable leaders to recognize and strengthen the virtuous relationships in their lives to help them stay true to themselves when navigating conflicts of interest. The research for developing this tool is based on a study completed in 2019 using the exemplar methodology to uncover behaviors of leaders who met a set of criteria to qualify as moral exemplars. The finding showed that when moral exemplars face a conflict of interest, they seek affirmation and clarity from key relationships in their lives. Special connections are referred to as anchor relationships because they remind people of who they are and how they want to behave. Aristotle claimed that eudaimonia, loosely translated as human flourishing, is experienced through virtuous friendships, which he distinguished from transactional or pleasure-seeking friendships. He also claimed that the desire to sustain these virtuous relationships is the chief reason why people act ethically. When completed, the Anchor Relationships tool will include:
Information about how relationships influence our choices
Case studies from moral exemplars illustrate how these special relationships kept them anchored to their core values during trying times
A simple self-assessment for categorizing relationships as either anchor, transactional, or pleasure-seeking
A series of conversational prompts to strengthen anchor relationships (e.g., active-constructive responding)
View Report
Read the MAPP Magazine Article
---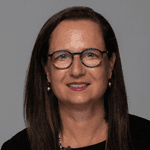 Ronit Kark, PhD
full professor of Leadership and Organizational Psychology
Department of Psychology
Bar-Ilan University, Israel
Project Description: In recent years, both scholars and executives have become more aware of the limitations of women-only approaches. Activists, executives, and scholars realized that men cannot be left out of the conversation: instead, men must be actively involved in effecting change and achieving gender equity in organizations. However, when men try to act as allies, they encounter barriers that prevent them from supporting gender equality. The need for leaders and managers to show positive leadership in order to promote gender equity as allies is a growing topic of organizational interest. In the current project, I will develop a working tool to enhance 'Positive Leadership for Good Allyship to Promote Gender Equity. The tool will enable exploration of barriers for men to join as allies, men's motivations, emotions, and best practice behaviors as allies, and possible backlash and resistance they can encounter and how they can address it. The tool will include:
Self-assessment of allyship attitudes, motivations, emotions, and behaviors
Exemplary case studies and role-play
Guidelines for class discussions
Positive Leadership for Good Allyship Instructor Manual
Positive Leadership for Good Allyship Powerpoint
---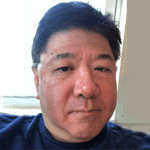 Loren Kuzuhara, PhD
Founder and consultant, Trenton Performance Consulting
teaching professor, Department of Management and Human Resources
School of Business
University of Wisconsin
Project Description: A comprehensive instructional resource on positive leadership will be developed that will consist of a new, validated positive leadership measure geared explicitly towards undergraduate students who may have less work and life experience. This measure will be developed from "ground up" and validated using empirical data to ensure that it possesses acceptable psychometric properties. This will enable students to conduct self-assessments of positive leadership and use this as a basis for developing a positive leadership development plan using a template that I will create. The Student Positive Leadership Assessment (SPLA) and positive leadership action plan will be supported by a set of experiential exercises that students will complete that involve service learning and engagement with the larger community. Primary research will be conducted through surveys and interviews with positive leaders and to use my findings to develop a set of new case studies on positive leadership being practiced by younger individual contributors in different types of organizations.
View Report
---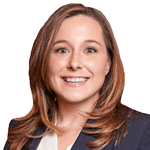 Katina Sawyer, PhD
assistant professor of Management
Department of Management
George Washington University
Project Description: The concept of inclusion has had broad appeal across academic disciplines, including organizational sciences, as well as medicine, education, political science, sociology, and anthropology. Yet, how to enact more inclusive organizations remains elusive. This project aims to turn four dimensions of leader inclusivity, uncovered by Sawyer and colleagues (in progress), into a behavioral measure of leader inclusivity. In order to do so, measures will be validated by surveying a broad swath of employees, who will be able to rate their leaders' behaviors. This survey will entail a large-scale exploratory factor analysis study, a large-scale confirmatory factor analysis study, and a criterion-related validity study in an organizational setting. This measure can be used to determine the level of leader inclusivity present in teams and organizations and determine the antecedents and outcomes associated with these leader behaviors. This project is important because not only does it provide a new measure of positive leadership to the literature, but organizations can also leverage the measure to drive meaningful change in diversity, equity, and inclusion initiatives. It is anticipated that this scale could be used as a developmental instructional tool in classrooms, allowing students to understand their inclusive leadership and better understand how to improve their inclusivity moving forward.
View Report
---
2021 Projects
Katherine (Kat) K. Bae, PhD candidate, Ross School of Business at the University of Michigan
Project Description: Although the benefits of positive leadership (i.e., leadership that embraces ethical excellence and inspires followers to also exhibit such virtues) on followers are well-documented, some scholars have suggested that engaging in what are widely considered to be "good" leader behaviors is depleting to leaders themselves. In contrast to this depletion-based perspective of leader energy, my research aims to illuminate an enrichment-based perspective of leader energy, in which I propose that positive leadership can be inherently energizing and beneficial for the leader him/herself. I begin this line of investigation with a focus on one key responsibility of effective leaders: motivating followers. In short, the present research project takes a leader-centric approach to explore the question: When and why do positive leadership behaviors increase leaders' own subsequent energy and motivation?
---
Isabel C. Botero, PhD, associate professor of entrepreneurship at the University of Louisville
Jocelyn Deamer, program coordinator, University of Louisville Family Business Center
Sarah Snyder, program coordinator, University of Louisville Family Business Center
Project Description: Family businesses are organizations in which a family or a group of families have ownership and can make decisions about the strategic direction of the firm. They are an important source of economic growth and represent between 70% and 90% of all of the businesses around the world. However, we have a limited understanding of the ethical behavior of family firms. A recent review of the literature in family business ethics suggests that this work has focused on three general areas: (1) understanding whether there are differences in the ethical behavior between family and non-family firms, (2) explaining why ethical behavior in family firms is different, and (3) understanding how ethics is introduced and developed in a family business. Positive leadership is an important form of ethical behavior that captures distinct and relevant virtues and that affects followers' behaviors. Thus, in this study, we want to explore family businesses as sources of positive leadership in our community. In particular, we want to explore how family businesses in our community engage in positive leadership and inspire family and non-family employees to become better and help our community. We will do this by surveying UofL Family Business Center members and other family businesses in the Kentuckiana region. This project will include at least two outcomes. First, we hope to better understand the role that our family business members have in the well-being of our community. This is important because it can give us a benchmark to share with governmental agencies and can help promote the importance of family businesses as community members. As part of this outcome, we are submitting a paper for publication. Second, we hope to develop a lunch and learn program to help family members learn from each other and find new ways of helping each other and our community thrive.
---
Lauren Locklear, PhD candidate, University of Central Florida
Project Description: One's immediate supervisor is an important source of feedback and recognition. Although employees expect and desire high levels of appreciation from supervisors—behaviors that signal recognition and value of another person—they report feeling less appreciated at work than in any other domain of life (cf. Kaplan, 2012; Luthans, 2000). At the same time, supervisors report that they thank their subordinates very frequently. Given this disconnect, the purpose of this study is to examine the relationship between supervisors' expressed appreciation and subordinates' felt appreciation. Specifically, I first investigate antecedents and outcomes of appreciation (dis)agreement in the supervisor-subordinate relationship. To do so, I examine the influence of supervisor and subordinate role expectations for appreciation on expressed and felt appreciation in dyads, as well as examine the influence of appreciation (dis)agreement on relational outcomes. After establishing the construct of appreciation agreement, in a second study I suggest that the disconnect in supervisors' and subordinates' perceptions of appreciation might be due to the illusion of transparency—the tendency for people to overestimate the extent to which others can discern their internal states, understand their expressions, and comprehend their communications (Gilovich et al., 1998)—and suggest a feedback intervention to reduce or eliminate this bias (cf. Fischoff, 1982; Whiteside & Barclay, 2018).
---
Dejun "Tony" Kong, PhD, associate professor in management, University of South Florida Muma College of Business
Project Description: The research I undertook while serving as a Rechter Fellow was to validate a scale for trust-centered ethical leadership. In a pilot study, I found that executives expect leadership to be self-aware, socially mindful, and to have a virtuous mindset. This was consistent with other research, especially research on trust, which suggests the need for perceived ability, benevolence, and integrity for trust (Mayer, Davis, & Schoorman, 1995). Self-awareness can be related to ability and integrity, social mindfulness can be related to benevolence and ability, and a virtuous mindset can be related to benevolence and integrity. I validated scales for each of these concepts and report the results below. These scales were created or adapted based on prior research and were selected based on the results of factor analysis. These scales focus on the individual level of analysis.
---
Brad Shuck, EdD, associate professor and Program Director in the Human Resource and Organizational Development Program, University of Louisville
Dr. Rajashi Ghosh, associate professor of Human Resource Development (HRD) and Department Chair of Policy, Organization, and Leadership (POL), School of Education, Drexel University
Project Description: The purpose of this project is to research and develop the Compassionate Coaching Leader Index (CCLI). Using an exploratory interpretivist lens, our team will interview leaders identified as compassionate in varied organizations (for-profit and nonprofit) who also have experience in highly stressful situations. Our interviews will be used as the basis for developing the CCLI, which will be further refined through fieldwork in the later stages of our project. The CCLI will be a leader facing index drawn from the recent work of Shuck et al. (2019), who examined the phenomenon of compassionate leadership and their tool, the Compassionate Leader Behavior Index (CLBI; e.g., integrity, accountability, empathy, authenticity, presence, and dignity). An index assessing leaders' enactment of coaching with compassion can help to understand how effective leaders avoid compassion fatigue that may result from empathizing excessively and overcommitting in their role. There remains a growing need for compassionate leaders in all sectors to help organizations and employees cope with the pandemic and address the call for heightened awareness of social justice and equity, while simultaneously avoiding states of fatigue. Given the historical background of this time and space, an understanding of how leaders can enact compassion and sustain that compassion instead of becoming vulnerable to vicarious traumatization through fatigue is strongly warranted. This new tool could lead to insights about how leader development programs could be framed around the lens of positive leadership through compassion.
---
2020 Projects and Descriptions
Structured Ethical Reflection for Business Applications
Mary Brydon-Miller, PhD, professor, Educational Leadership, Evaluation, and Organizational Development, University of Louisville
Mark M. Leach, PhD, Department Chair and professor, Counseling and Human Development, University of Louisville
Project Description: Ethical business leadership in the 21st century must include a commitment to addressing the issues of climate change and the environmental impact of our actions. While individual behavioral change is important, the kind of substantive action that is required if we are to halt the advance of climate change and find ways to mitigate the impending impacts climate change will bring depends in large part on the responses of larger public entities. But creating a culture within which sustainability is considered a core component of business practice requires a shift in thinking that places concern for the environment at the center of organizational decision making. Decision-making is often considered a linear, rational process, though an increasing amount of research literature indicates that the decision-making process is influenced heavily by emotional, contextual, and non-rational factors. The Structured Ethical Reflection (SER) process provides an opportunity for business leaders and their teams to identify core values and how they are put into practice. While we believe this process is applicable across all areas of business, we plan to focus our initial work on this application of the SER process for Chief Sustainability Officers and other organizational leaders with a remit to address environmental issues within businesses, and in particular on local business and industry leaders in the Greater Louisville area.
---
Identifying, Testing, and Developing Ethical Leadership Characteristics
Dr. Brian Barnes, senior lecturer, philosophy and Ecoreps Director, University of Louisville
Project Description: My goal is to develop leadership tools from and directly integrated with the fundamental structures of Richard Paul's critical thinking tools, particularly The Intellectual Traits. I will create a framework for profiling business and education leaders through the use of readily-accessible and high-quality critical thinking tools, all of which can provide immediate insight into human thinking processes and strategies for improvement. My research will show that there is a close relationship between Intellectual Traits and many characteristics of modern leaders, all of which can be usefully discussed through the lens of critical thinking.
---
Ethical Leadership Assessment Tool
Dr. Nina Esaki, PhD, MSW, MBA, assistant professor, Department of Social Work, Springfield College
Project Description: The research I am conducting, entitled "Inspiring Ethical Leadership," will use participatory action research to develop a practical Ethical Leadership assessment tool for the human services field to inform impact investing, identify areas for leadership improvement, and to maximize the well-being of both staff and clients. Ethical leadership is for the benefit of those who interact directly with leaders, including followers – such as staff and clients, and is key to the long-term "thrival" of humanity across the globe.
Click here to see a PDF of the summary of what Dr. Esaki learned in the first stage of her research about how to assess leader quality in human services organizations.
---
Leadership Coaching
Robert S. Wainner, PT, PhD, Chief of Talent Development, Confluent Health
Project Description: Leveraging professional group coaching to help high-level leaders clear out mental clutter, connect their heads with their hearts so they can get "unstuck," execute and realize a competitive advantage in both work and life.