The Project on Positive Leadership Affiliated Faculty
---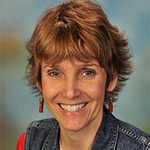 Dr. Denise Cumberland is a tenured Associate Professor at the University of Louisville. She has a joint appointment in the College of Business and the College of Education and Human Development. She teaches and consults on workplace ethics, employee empowerment, change, innovation, and teamwork. Denise also serves as the Senior Researcher for the Yum! Center for Global Franchise Excellence. In recent empirical work, she interviewed healthcare workers across the country during the height of the COVID-19 pandemic to listen to their voices and identify what their employers could do to improve workplace conditions. She also assisted a national organization to identify what employees thought should be done to create a more inclusive work environment. In past work, she also interviewed CEOs to examine their roles in modifying HRD practices for employees working on the frontline. Currently, she is working on research to understand the gaps/needs of women and underrepresented novice entrepreneurs.
Denise received her PhD from the University of Louisville in 2012. Before shifting to academia, she worked in the corporate sector, leading marketing programs, consumer research, and innovation. She has more than 40 peer-reviewed articles in scholarly journals such as Human Resource Development Quarterly, Human Resource Development International, Leadership Organization and Development Journal, and Performance Improvement Quarterly. She has multiple book chapters focused on teaching and regularly contributes to practitioner journals such as Franchising Today.
---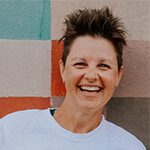 Meg Hancock, PhD is passionate about helping sport organizations build healthy communities in which employees feel valued, understood, inspired, and empowered to lead from within. As a leader, Meg believes in the power of fun, kindness, patience, and gratitude. She has published over 40 journal articles and book chapters and presented more than 40 times at national and international conferences on her research interests (i.e., gender diversity in the workplace, organizational culture and engagement). Meg has assisted students and alumni in obtaining positions with the NCAA, the ACC, the Big 10, adidas, Nike, professional sport teams and properties, sport commissions, and national governing bodies, as well as colleges and universities across the country.
Meg is a Level 1 BICP mountain bike coach and the owner of Anklebiters, LLC and co-principle of Green & Hancock, LLC. Prior to Louisville, Meg worked with coaches and student-athletes as assistant athletic director at Dartmouth College. She later served the College as an assistant dean. Meg earned her PhD from the University of Louisville in 2012.  She also has a master's degree in College Student Personnel/Higher Education (Miami University, 2005) and a Bachelor's in Sociology/Anthropology (Randolph College, 2003). Aside from being a professional nerd, Meg enjoys drinking coffee, playing in the dirt (camping, mountain biking, yard work), and traveling with her spouse.
---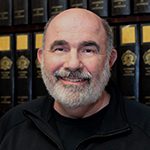 Gennaro F. Vito is a Professor in the Department of Criminal Justice at the University of Louisville. He also serves as a faculty member in the Administrative Officer's Course at the Southern Police Institute where he offers a course on criminal justice leadership (CJ 578). He holds a PhD in Public Administration from The Ohio State University. Active in professional organizations, he is a Past President, Fellow, and recipient of the Bruce Smith Award (2012) of the Academy of Criminal Justice Sciences and the Outstanding Service Award, Police Section, Academy of Criminal Justice Sciences. He served as the editor of The American Journal of Criminal Justice (1987-1991). He is recognized as one of the "Top 25 Criminal Justice Professors" by the Forensic Colleges website, ranked by the U.S. News & World Report's criminology ratings.
The University of Louisville has also awarded him the Dean's Outstanding Performance Award for Research in the former College of Urban and Public Affairs (1990), the same award for the College of Arts and Sciences (2002), the President's Award for Outstanding Scholarship (2002), and the Distinguished University Scholar Award (2008). According to his research agenda, Dr. Vito has been the principal or co-principal investigator on 37 research grant projects. He has published over 100 professional and refereed in journal articles, such as Criminology.