Brown-Forman Cardinal Challenge
The 2021 Cardinal Challenge was held on February 18-19, 2021, virtually!
---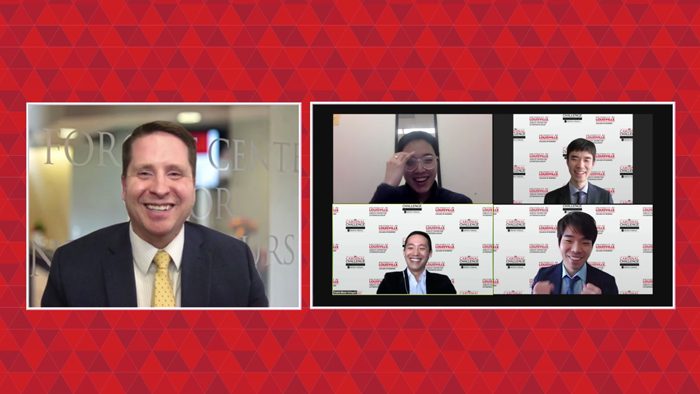 2021 Cardinal Challenge First Place Winner:
Urogix, Washington University of St. Louis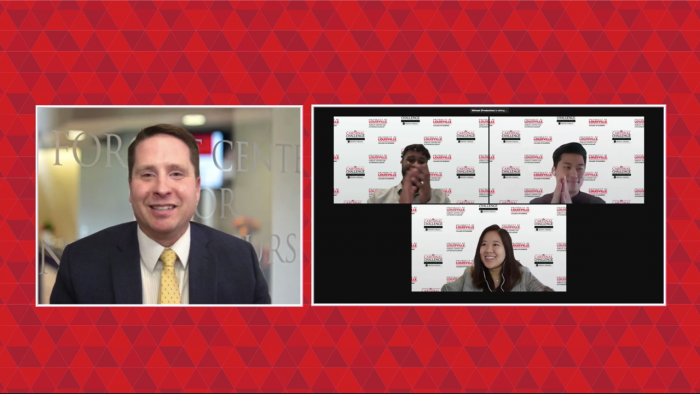 2021 Cardinal Challenge Second Place Winner:
Sahara Cloud, UCLA Anderson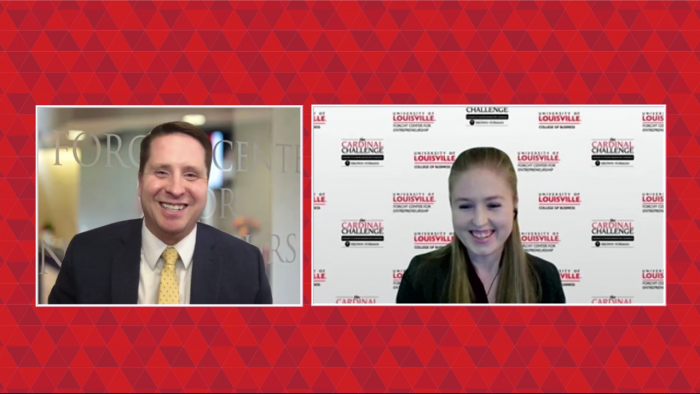 2021 Cardinal Challenge Third Place Winner:
Land Maverick, University of Connecticut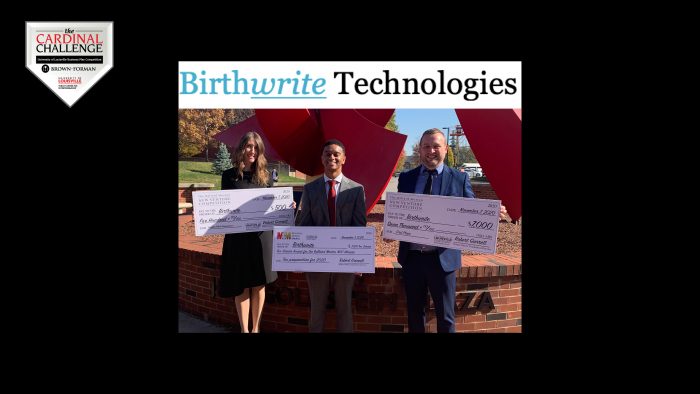 2021 Cardinal Challenge Fast Pitch Competition Winner:
BirthWrite, University of Louisville
The Brown-Forman Cardinal Challenge represents a prestigious, global academic competition with real-world opportunities and experiences designed to stimulate and reward innovative thinking and entrepreneurial persistence.
The University of Louisville Brown-Forman Cardinal Challenge showcases new business concepts presented by MBA and graduate students from 12 of the world's leading university entrepreneurship programs, including UofL.
---
Our annual business plan competition regularly attracts the biggest thinkers in grad school entrepreneurship — many of our competition teams go on to win national and international prizes. Judges' feedback has a way of making good business plans better and better plans great.
The compact, one-day Challenge brings approximately 60 exceptional students and their coaches/mentors together for Business Plan and Fast Pitch competitions. The teams will compete for more than $32,000 in cash prizes by presenting their concepts to a panel of judges comprised of venture capitalists, angel investors, and successful entrepreneurs from three states.
The Brown-Forman Cardinal Challenge is a part of the University of Louisville College of Business's Forcht Center for Entrepreneurship. The Challenge illustrates the college's role as a leader in entrepreneurship education and real-world learning experience and showcases Metro Louisville as an expanding, entrepreneur-friendly marketplace. Business concepts, services, and technology developed by UofL students have gone on to launch as entrepreneurial ventures in healthcare, fitness, energy, media, beverage, and other industries.
---
2020 Cardinal Challenge | February 29, 2020
Marriott Downtown, Louisville, Kentucky
Event Photo Gallery
---
Competition Format
---
Competition Rules
---